ACC and Big 12 tournaments beset with COVID troubles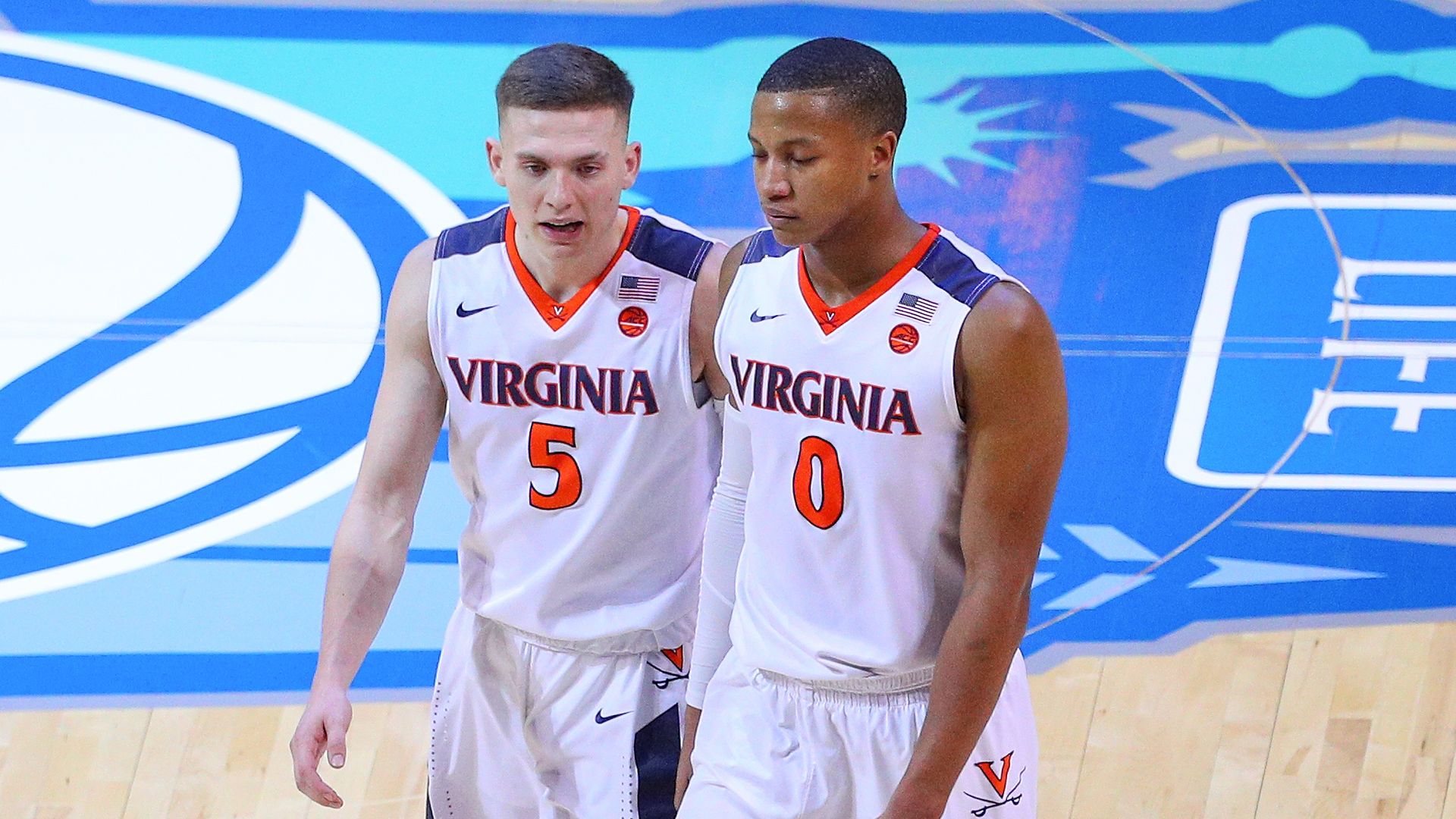 The ACC and Big 12 Conferences suffered COVID-related setbacks on Friday with announcements that the University of Virginia and University of Kansas' men's basketball teams had withdrawn from their respective conference tournaments, citing positive tests inside the programs.
Why it matters: The cancellations of the two semifinal games illustrate the continued threat the coronavirus poses to team sports, even as the country's vaccine campaign ramps up.
"The withdrawals ... immediately put into doubt whether some of the sport's most prominent teams will be able to play in the N.C.A.A. tournament, which is scheduled to begin next week," the New York Times writes.
The state of play: Virginia's withdrawal means Georgia Tech automatically advances to the ACC Tournament championship game and will play the winner of Friday evening's Florida State vs. North Carolina game.
University of Kansas' drop out will lead the University of Texas to advance to the Big 12 men's basketball championship game on Saturday.
Flashback: Duke was also forced to withdraw from its ACC quarterfinal match against Florida State on Thursday due to a positive COVID test among one of the team's players, per ESPN.
What they're saying: "I'm heartbroken for our student-athletes, coaches and support staff at both Duke and Virginia. Our teams have worked incredibly hard and sacrificed so much throughout this season," ACC Commissioner Jim Phillips said in a statement.
"While we have been fortunate to avoid this throughout the season, there are daily risks with this virus that everybody participating is trying to avoid. We have followed the daily testing and additional protocols that have been setup for us, unfortunately we caught a bad break at the wrong time," said Kansas coach Bill Self, per The Kansas City Star.
Go deeper