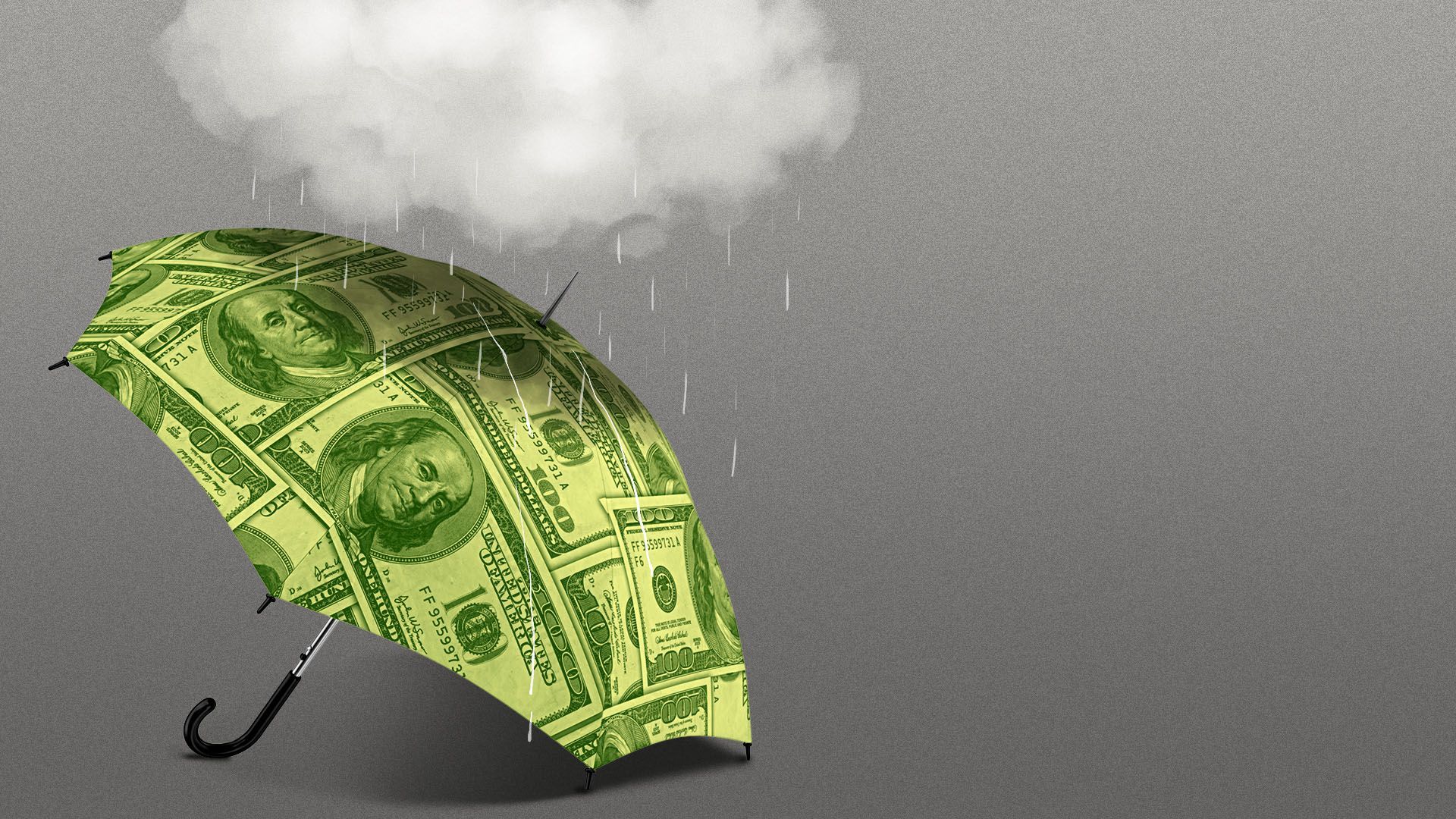 It may be too soon to tell whether the SPAC party is over — but the forecast for the parade calls for rain.
Why it matters: The phenomenon that has swept Wall Street is now a pop culture buzzword — attracting your favorite celebrities, former politicos, Reddit traders and long-time investors — and drawing increasing scrutiny.
How it works: So called "blank-check" firms go public with the intention of using the money they raise to buy a private company, which then becomes publicly traded after the merger.
By the numbers: A little over two months into 2021, almost as many SPACs (246) have gone public as there were in total last year (248, which was a record itself), according to SPAC Research.
Driving the news: The SEC issued a warning on Wednesday against investing in SPACs solely because celebrities are involved or promoting them, echoing some of its alarm from a couple years ago during the digital token frenzy.
And earlier Thursday, an advisory committee to the commission held a hearing about SPACs, where questions to the expert panelists largely focused on investor risks and whether additional protections are needed.
NYU Law's Michael Ohlrogge pointed out that not only have post-merger returns for investors historically been poor, but that a lot of the true costs are obscured in the disclosures, noting he and his team have had to spend hours looking for and calculating this for even a single SPAC. Certainly, the average retail investor can't be expected to work this out.
Lawmakers are also feeling new pressure to keep SPACs on their radar, with some advocacy groups recently asking Congress for fixes to "tamp down pre-merger hype," among other things.
The other side: "You've had a lot of folks jump into the SPAC market thinking it's like a gold rush. Whenever you have that in any sort of market, there are a lot of bad actors," Arjun Sethi, co-founder of venture firm Tribe Capital, tells Axios.
"But you don't want to have it regulated so hard, with a tight iron grip that you lock people out from being able to participate in the upside," Sethi says. (Yes, he has a SPAC).
And as Axios' Dan Primack recently argued, there are already guardrails in place preventing a true disaster.
Between the lines: SPACs got swept up in recent stock market jitters — a sign they aren't immune from broader volatility.
An index that tracks their performance is now roughly 15% below where it peaked last month.
The bottom line: More rules — plus investors souring on these deals — could be on the horizon, but for now "the party is definitely not over," says Josef Schuster, who created that index.
Go deeper