Sanders' campaign chief aiming to push Biden leftward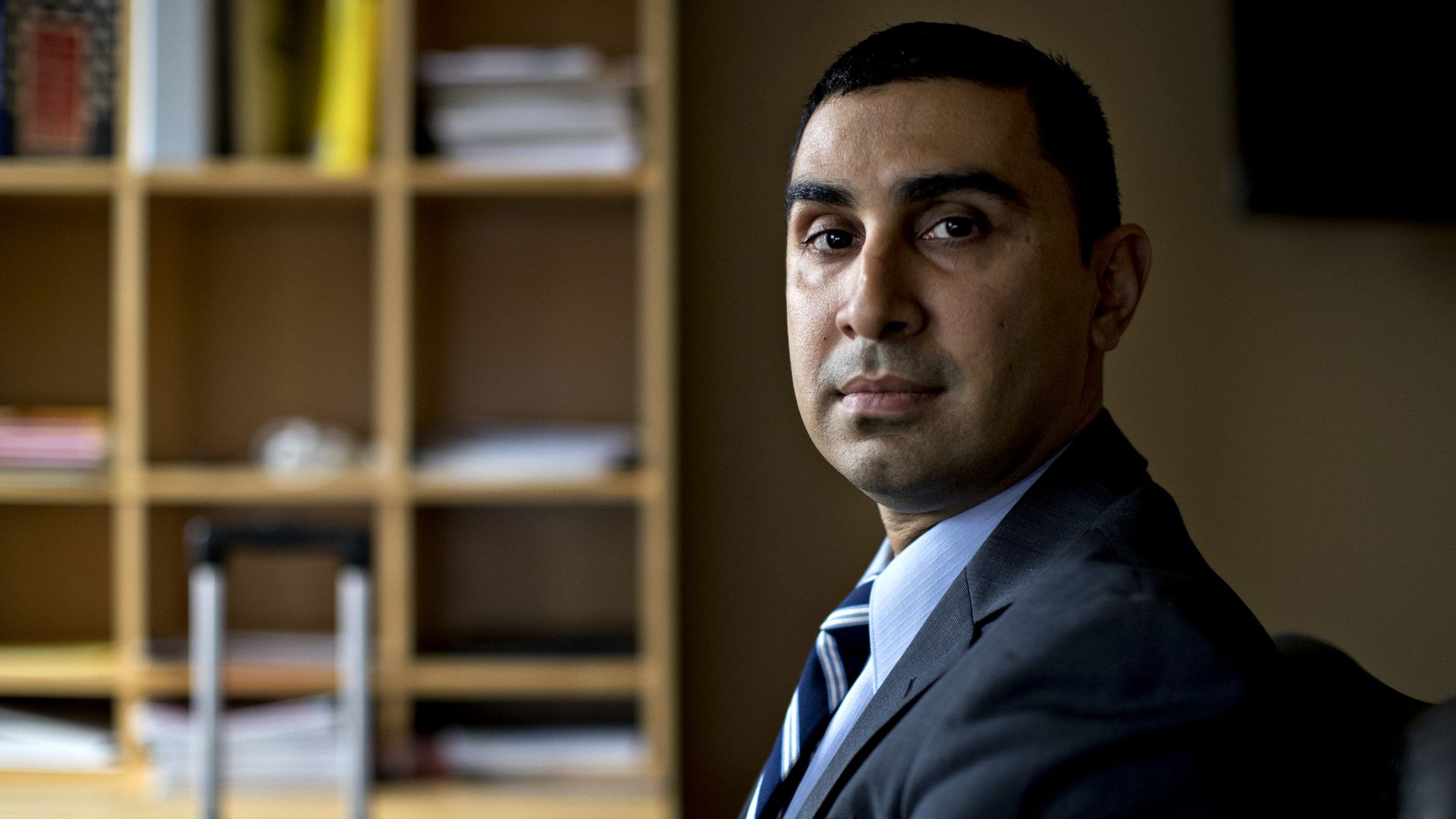 Sen. Bernie Sanders' 2020 campaign manager is running a new media startup aiming to use ideologically driven storytelling to push the Biden administration to the left, the group tells Axios.
Why it matters: Faiz Shakir's new venture, dubbed More Perfect Union, scored a win last week when White House Chief of Staff Ron Klain shared its video about efforts to unionize an Alabama Amazon warehouse. It was an early sign the administration is attuned to the priorities of its party's left flank.
Klain's tweet came shortly after President Biden backed organizing efforts at the Amazon facility.
What's happening: Shakir told Axios he remains a political adviser to Sanders (I-Vt.).
He formed More Perfect Union and an advocacy arm late last year. The nonprofit groups are independent of Sanders' political operation but share its policy goals and some of its tactics, Shakir said.
"We have a desire for policy change or political change," Shakir said during an interview. "We aren't going to be afraid to say, 'Hey, you know, based off of our reporting, what we've learned on this, a policy solution to address this would be X, Y or Z.'"
A staff of 12 has already produced videos covering issues including student debt, marijuana legalization, technology policy and abortion.
The backstory: Shakir said he modeled the new venture in part on ThinkProgress, the defunct news and opinion website he used to run for the Center for American Progress Action Fund.
"This is ThinkProgress for a digital age," he said, with an emphasis on video and graphics that would be central "if we were relaunching ThinkProgress in this modern environment."
He also cited the success of some conservative video creators. "I've seen the success of Prager U, Ben Shapiro, a bunch of people on the right, Steven Crowder and others who have done this well."
Between the lines: Shakir declined to identify his new venture's funders but said they are "mission-aligned."
"There's no corporate entities funding it," he said.
As a nonprofit venture, More Perfect Union does not have to reveal them, though entities such as labor unions and foundations may end up disclosing grants to the group.
Go deeper