Pfizer data from Israel finds vaccine prevents 94% of asymptomatic infections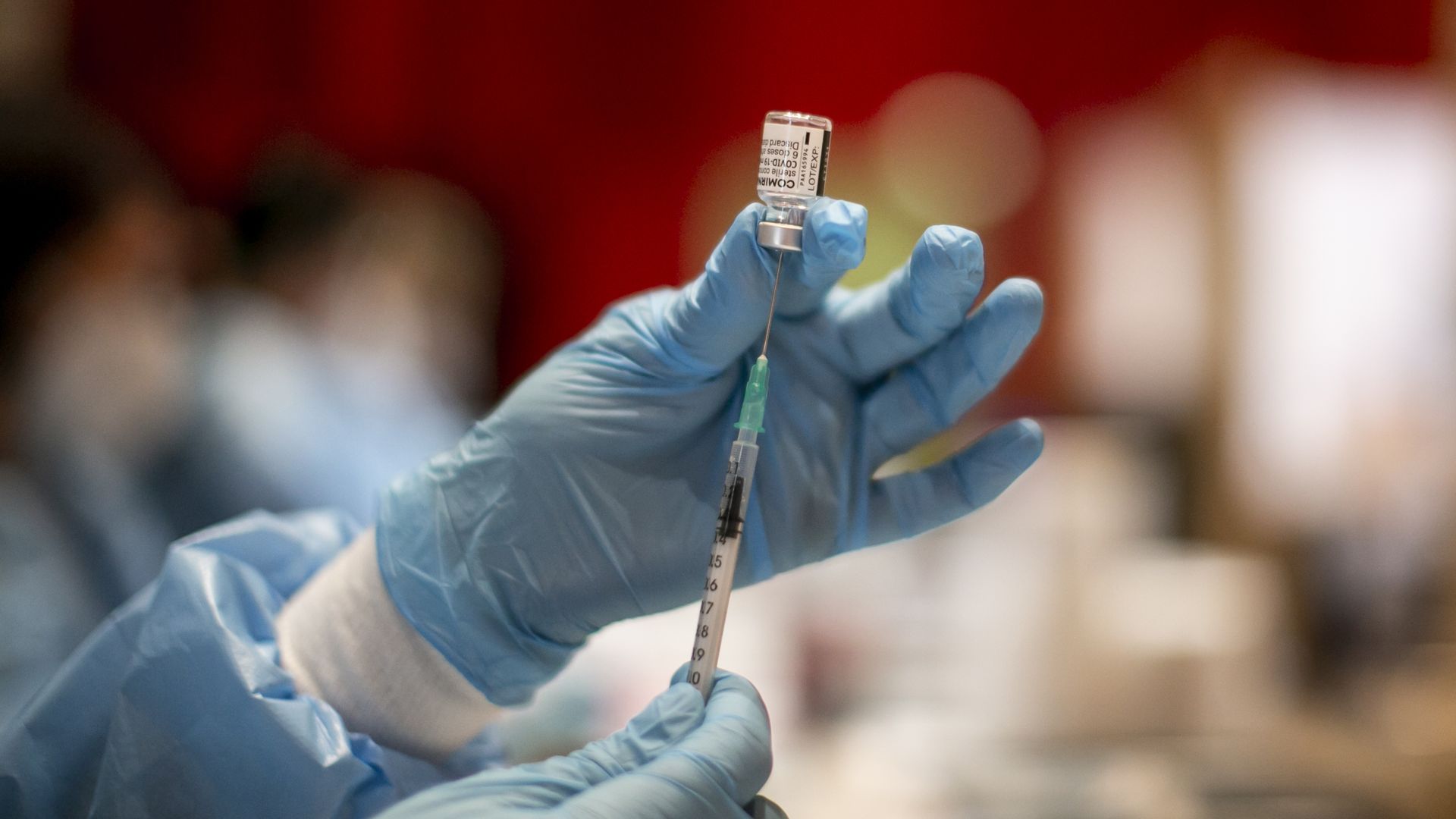 The Pfizer-BioNTech coronavirus vaccine was at least 97% effective in preventing symptomatic COVID-19 cases and 94% effective against asymptomatic infection, according to real-world data from Israel released on Thursday.
Why it matters: The latest analysis from Israel, where a world-leading 44% of the population has received two vaccine doses, suggests that the Pfizer vaccine could significantly reduce asymptomatic transmission — a key driver of infections — in addition to preventing severe illness and death.
Details: The analysis came from real-world data collected between Jan. 17 and March 6 in Israel. Vaccine effectiveness was measured two weeks after the patient received their second dose.
The shot was found to be 97% effective at preventing symptomatic cases, hospitalizations and deaths, supporting Pfizer's clinical trial findings that said it was 95% effective.
Unvaccinated people were 44 times more likely to develop symptomatic coronavirus and 29 times more likely to die from the virus.
The analysis was also conducted at a time when more than 80% of the tested specimens were the B.1.1.7 coronavirus variant first discovered in the U.K. — providing real-world evidence of the Pfizer vaccine's effectiveness against one of the more contagious strains.
Worth noting: This data has not yet been peer-reviewed.
Go deeper