Pentagon condemns Tucker Carlson for mocking women in the military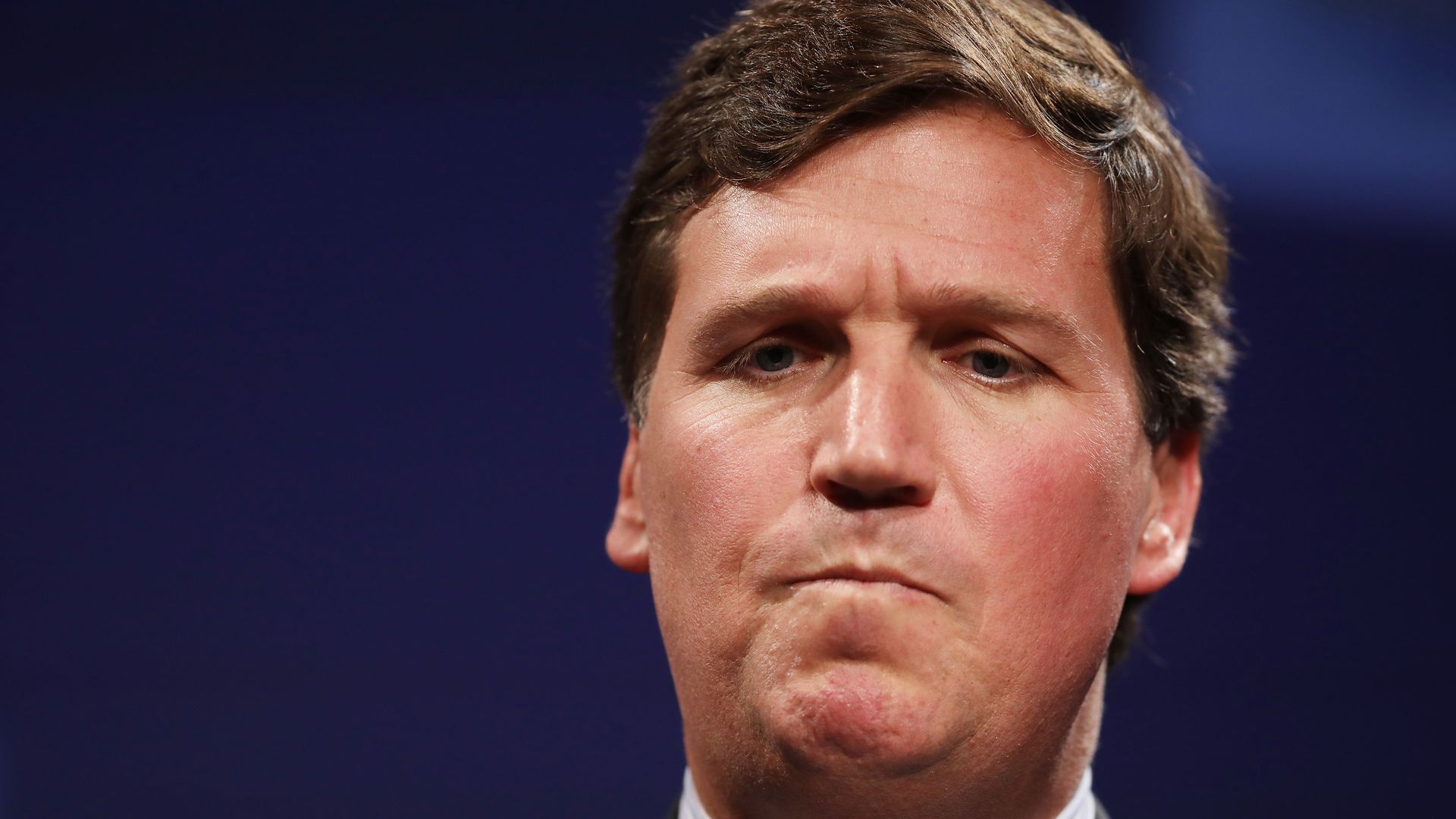 In a rare rebuke Thursday, Pentagon press secretary John Kirby condemned Fox News host Tucker Carlson for his sexist comments on women in the military.
Driving the news: In a segment, Carlson said President Biden's acknowledgement that policies are changing to encourage more women to join and stay in the armed forces was a "mockery of the U.S. military."
What they're saying: Kirby, as well as a growing number of military leaders and veteran groups have called out the Fox News host for the sexist segment.
"I want to be very clear right up front, that the diversity of our military is one of our greatest strengths," Kirby said.
"I've seen it for myself in long months at sea and in the combat waged by our troops in Iraq and Afghanistan. I've seen it up on Capitol Hill just this past month. And I see it every day here right at the Pentagon."
"What we absolutely won't do is take personnel advice from a talk show host, or the Chinese military. Maybe those folks feel like they have something to prove. That's on them."
The big picture: The U.S. Army responded on Twitter with a series of photos of female troops along with the phrase "I am an American Soldier."
Master Gunnery Sgt. Scott Stalker, the command senior enlisted leader of U.S. Space Command, said in a video on Twitter that Carlson's opinion "is based off of actually zero days of service in the armed forces."
The other side: Carlson accused DoD of "attacking" his show like "we're a hostile foreign power" in tweet Thursday.
Go deeper