Mississippi governor signs ban on trans athletes playing women's sports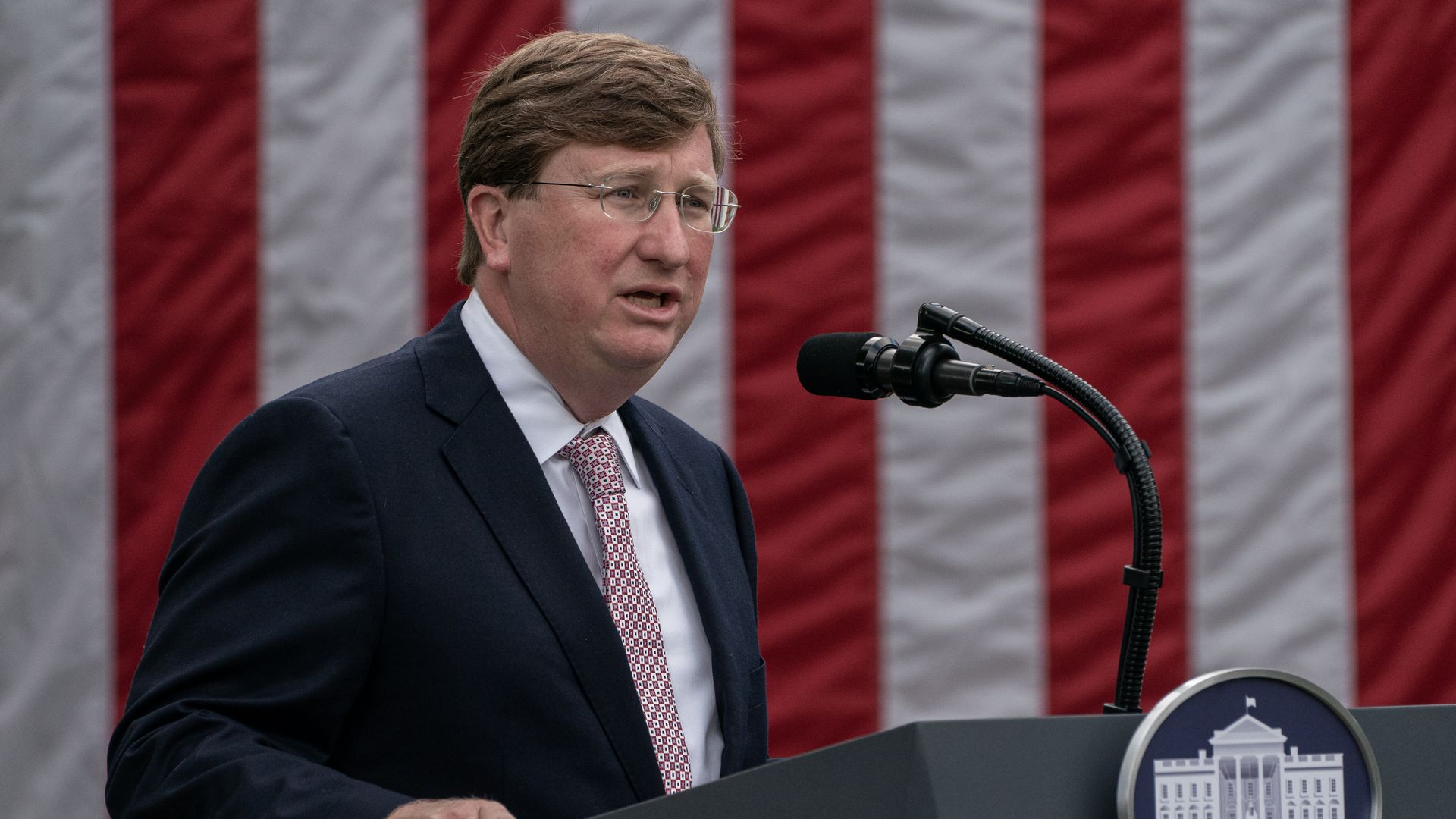 Mississippi Gov. Tate Reeves (R) on Thursday signed the first of over 40 bills introduced this year by lawmakers across the country to exclude transgender youth from sports that align with their gender identity.
Why it matters: A record-setting number of bills targeting trans children have been proposed this year, in what LGBTQ advocates say is an unprecedented push partially motivated by backlash to actions taken by Biden's administration.
Lawmakers introducing the bills say that trans participation in sports would harm equality for women and girls, but many have largely failed to present evidence in favor of this, the AP found.
Idaho enacted a similar law, but it was blocked by a federal judge last year.
What they're saying: "I would say that this is a critical inflection point in the movement for trans justice, and what happens in the next two months will dictate a lot of what is ultimately going to be the legal landscape for trans protections for the next several decades," Chase Strangio, ACLU deputy director for transgender justice said in an Instagram Live recently.
"It's crazy we have to address it, but the Biden E.O. forced the issue," Reeves tweeted on March 4, referring to targeting trans participation in sports after Biden signed an executive order to ban discrimination based on gender identity.
Go deeper