De Blasio joins 59 New York lawmakers in calling for Cuomo's resignation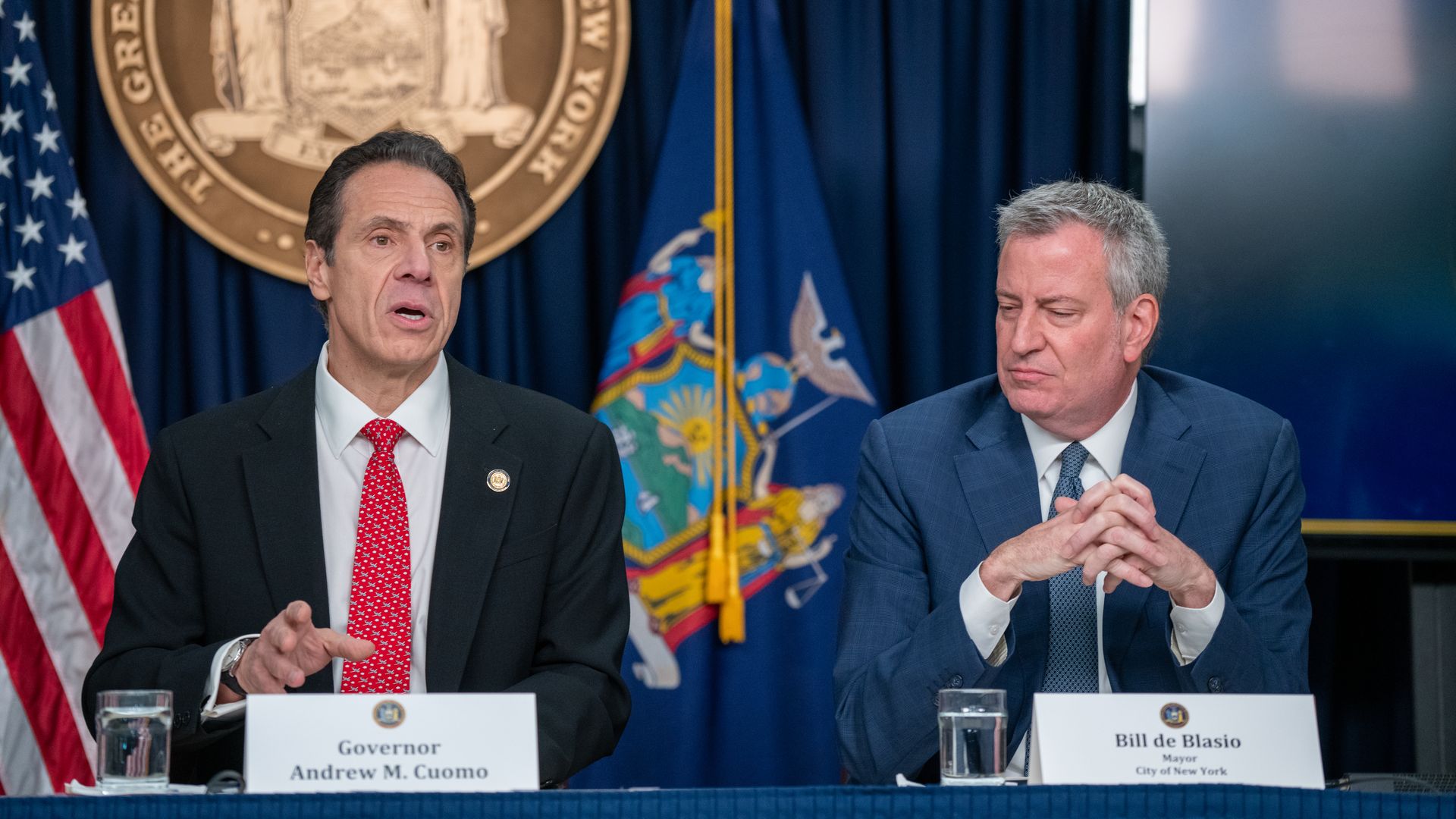 Pressure on New York Gov. Andrew Cuomo (D) mounted on Thursday, as New York City Mayor Bill de Blasio joined 59 New York state lawmakers in calling for the governor's resignation in light of a sixth sexual harassment allegation.
Why it matters: Cuomo has refused to resign and insisted on waiting for the results of an independent investigation overseen by the New York attorney general. But with dozens of Democrats in the State Assembly now joining calls for his resignation, Cuomo could face impeachment if he refuses to step down, per NY1.
What they're saying: In a statement, the 55 Democratic lawmakers said Cuomo has "lost the confidence of the public and the state legislature, rendering him ineffective in this time of most urgent need."
The lawmakers said they trust New York Attorney General Letitia James to oversee an independent investigation, but that "[i]n the meantime, the governor needs to put the people of New York first" and resign.
During a press conference Thursday, de Blasio — who has frequently butted heads with Cuomo — called the mounting allegations against the governor "disgusting to me," Politico reports. "He can no longer serve as governor. It's as simple as that."
What's next: New York State Assembly Speaker Carl Heastie issued a statement Thursday saying, "In light of the allegations concerning the governor over the last several weeks, I will be meeting with members in conference today on potential paths forward."
Go deeper