International Olympic Committee to buy COVID vaccines from China for athletes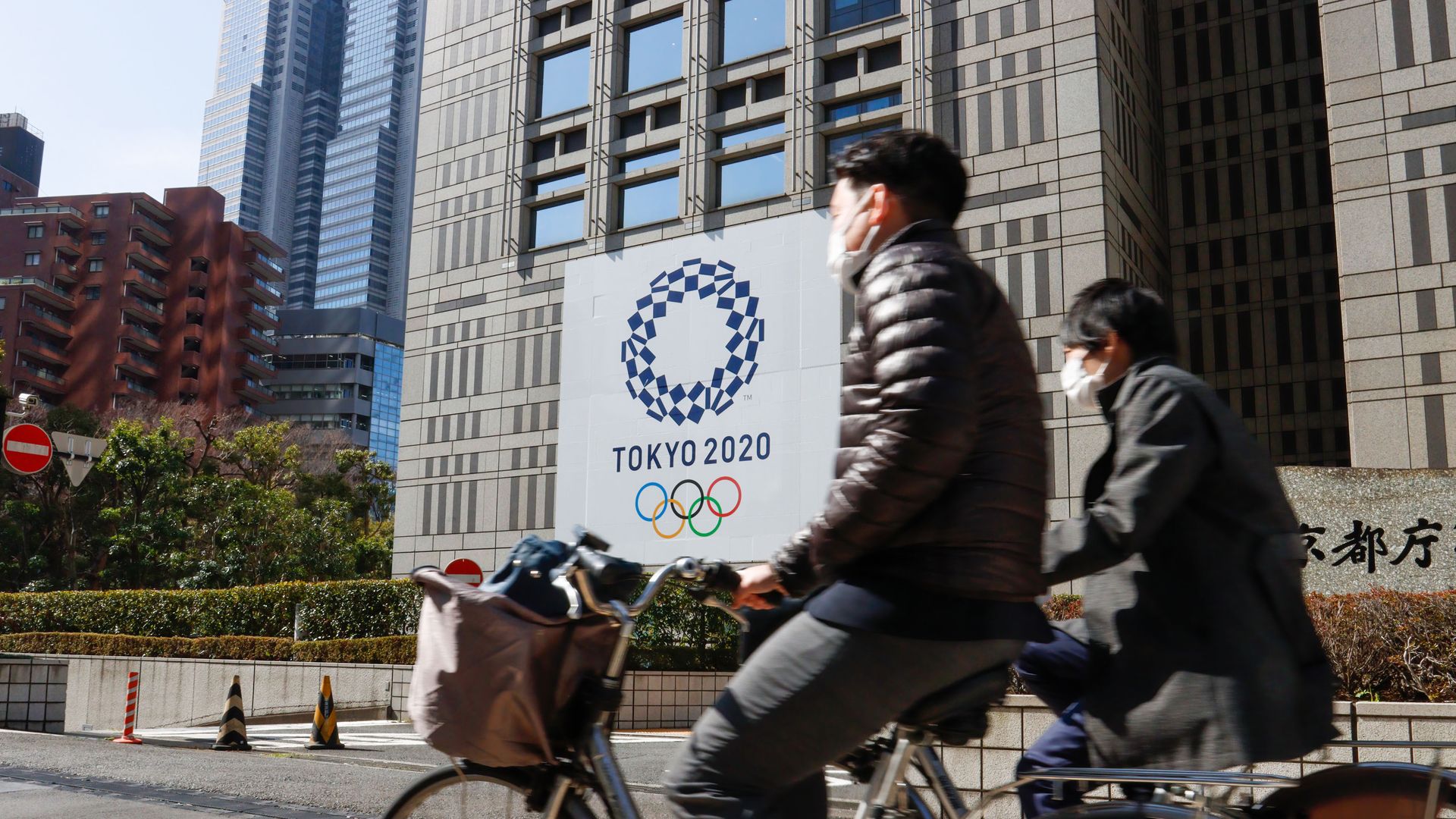 The International Olympic Committee will purchase coronavirus vaccines from China for all Olympic and Paralympic competitors ahead of this summer's Tokyo Games and next year's Beijing Winter Games, the organization's president announced Thursday.
Why it matters: The move aims to reassure the public that this summer's Games will not result in a super-spreader event. Polling in Japan is strongly leaning against holding this year's Olympics.
Details: The Olympic committee will cover the costs for any Olympic and Paralympic competitors who still needs the inoculation. Existing international agencies will take care of the distribution.
China will also provide two vaccines for the general population in each athlete's home country for each one given to an Olympics participant.
The IOC did not offer specifics about the number of vaccine doses purchased or potential costs, but noted that 270 world championships and world cups have taken place since September 2020, involving more than 30,000 athletes.

"[E]ven without vaccinations being widely available, not one of these events had turned into a virus-spreader, providing proof that international sports events with a large number of international participants can be organised while safeguarding the health of everyone," IOC President Thomas Bach said in Thursday's statement.
"Thursday's announcement ... will help the I.O.C. resolve a sensitive matter that has been one of the many questions hanging over the Tokyo Games: how to ensure that thousands of visitors to Japan from around the world will be vaccinated when they arrive, and how to do so without making it look as if fit, young, elite athletes and their teams have jumped the line while the global death toll from the coronavirus continues to grow," the NYT reports.
Go deeper: 2021 Tokyo Olympics hang in the balance
Go deeper