Schools bet on pool testing to keep classrooms safe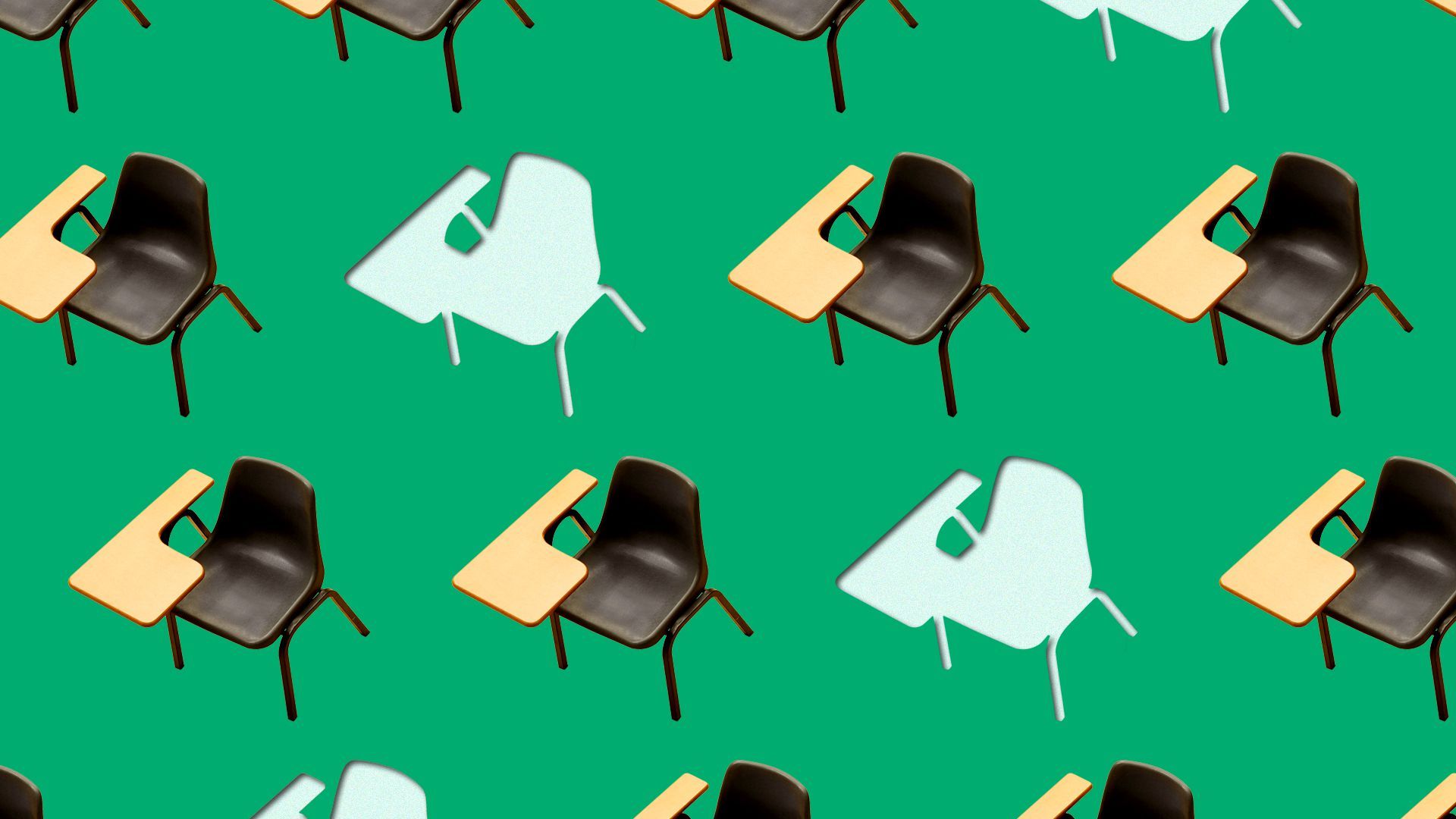 School districts across the U.S. are looking to add or expand frequent COVID-19 testing as a way to ensure in-person classes are safe.
Why it matters: Surveillance testing is uncommon overall, but is gaining a foothold in schools as local officials look to keep kids safe and reassure nervous staff and parents.
Routine surveillance testing can help make families and staff feel more comfortable with in-person instruction, said Jason Kelly, the CEO of Ginkgo Bioworks, a biotech company supplying tests to schools.
"Masks, ventilation, distancing is how you create a safe space and then regular testing is how you create confidence in your workers that you've done that," he said.
Where it stands: Atlanta Public Schools is investing $2 million in surveillance testing. Massachusetts is testing 300,000 students a week, ready to spend $5 million on tests.
Ginkgo has partnered with school districts in Massachusetts and Maryland to administer hundreds of thousands of PCR tests per week, at a cost of about $6 per student.
KIPP charter schools in Washington, D.C., are also using testing as part of their reopening plans.
Yes, but: Even with strong partnerships with the state and local health departments, smoothly running a large surveillance testing program takes a lot of staffing, funding and coordination.
School officials also need to spend time educating families and staff, said Donny Tiengtum, director of COVID support at KIPP DC.
"I often tell the staff and parents, routine testing does not prevent COVID from getting into our building," he said. "It is not gonna be a failsafe way to make sure no one gets COVID. It's a way to help us identify as early as we can and hopefully be one of the mitigation efforts that prevents big spread in our building."
Go deeper: A worrying decline in COVID testing
Go deeper