Rep. Ritchie Torres: Child tax credit most important part of COVID relief plan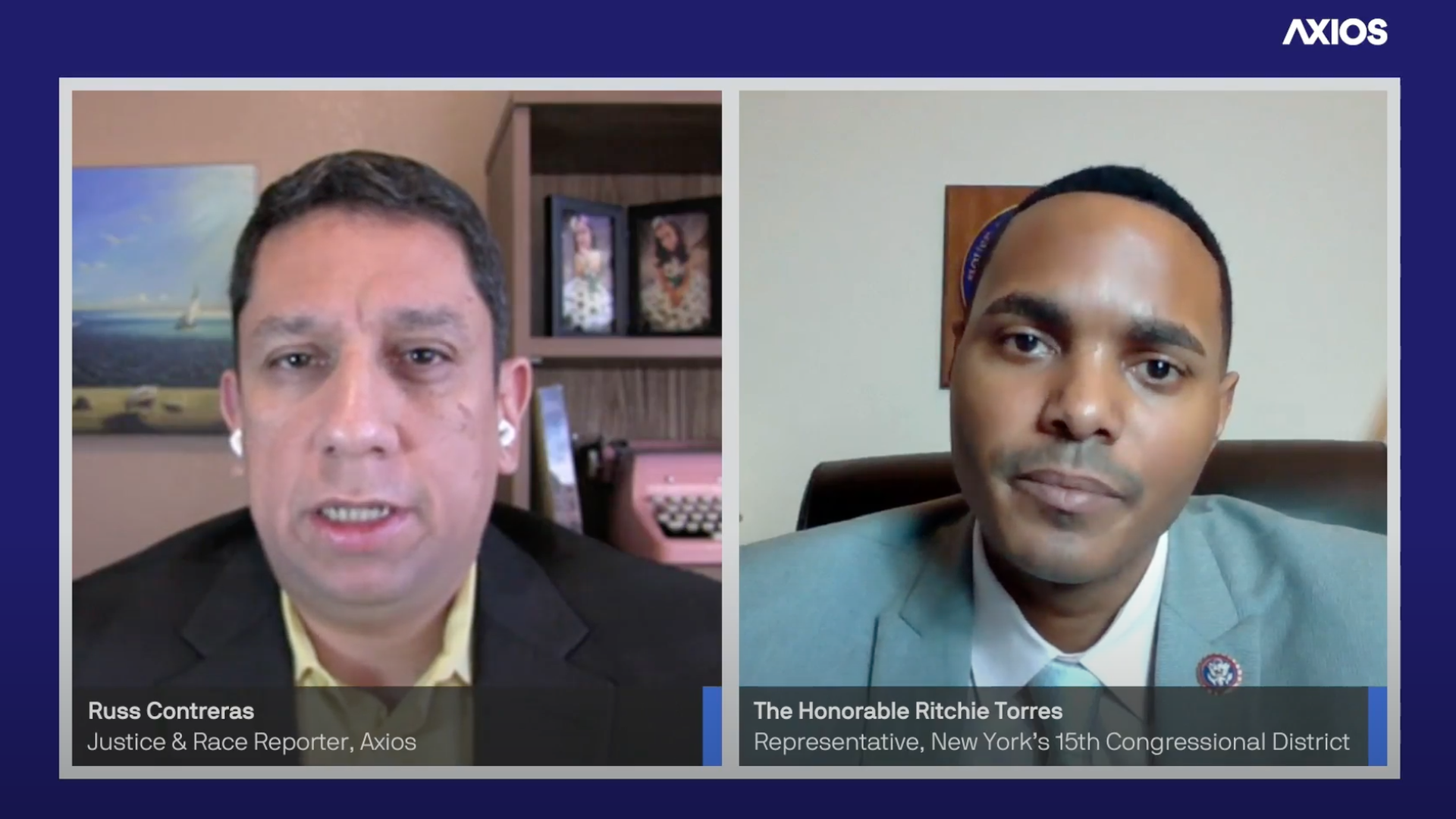 The inclusion of a higher child tax credit is the most significant part of the latest $1.9 trillion coronavirus stimulus package, Rep. Ritchie Torres (D-NY) told Axios in a virtual event on Wednesday.
Why it matters: The child tax credit helps offset the cost of raising children, and the expanded credit would provide families with $3,600 for children up to age 5 and up to $3,000 for ages 6–17. Some Democrats are hoping the policy can be extended after the pandemic.
What they're saying: Torres said that the previous child tax credit structure left behind one-third of families in need and that the expanded tax credit would help fight extreme poverty in the U.S.
"As far as I'm concerned, the most important provision in the American rescue plan is the child tax credit, precisely because it cuts child poverty in half."
"I spent most of my life in poverty in the Bronx," Torres said. "I was raised by a single mother who had to raise three children on minimum wage, which in the 1990s was a mere $4.25 an hour."
"I think poverty is at the core of everything. Poverty poisons everything it touches," he added.
"Wherever you have racially concentrated poverty, you have worse outcomes in every arena of life. Less public safety, worse housing maintenance, lower levels of civic and political engagement, less access to transit and food and health care, and all the necessities of life."
"And so for me, the central mission of progressive government should be to break the cycle of racially concentrated poverty."
What's next: The full coronavirus stimulus package is expected to be passed by the House later Wednesday.
Watch the full event here.
Go deeper