Prominent evangelical Beth Moore leaves Southern Baptist Convention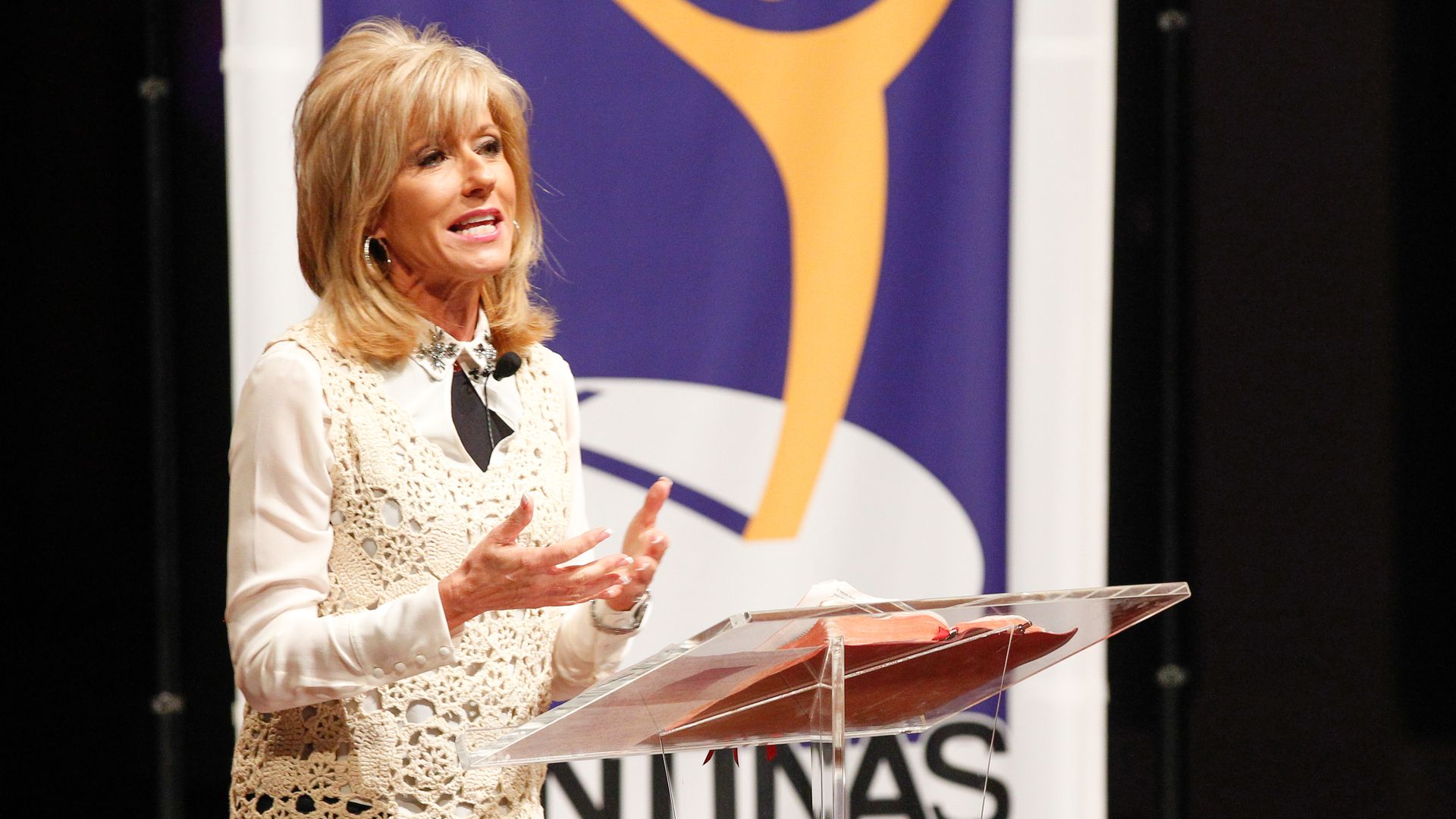 Author, speaker and Bible teacher Beth Moore said she is "no longer a Southern Baptist" over her "staggering" disorientation from seeing her denomination's leaders support former President Trump, she told Religion News Service.
Why it matters: Moore, who has a large following with evangelicals, became increasingly critical of Trump for his abusive behavior toward women that was revealed in the 2016 "Access Hollywood" tapes. The footage captured him bragging about sexually abusing women, according to the New York Times.
What she's saying: "I am still a Baptist, but I can no longer identify with Southern Baptists," Moore told RSN.
"I love so many Southern Baptist people, so many Southern Baptist churches, but I don't identify with some of the things in our heritage that haven't remained in the past."
Moore added in a phone interview that she broke with LifeWay Christian, the publishing and distribution division of the Southern Baptist Convention.
The big picture: Moore said she understood why evangelicals supported Trump, who promised to nominate anti-abortion judges for the federal judicial system.
"He became the banner, the poster child for the great white hope of evangelicalism, the salvation of the church in America," she told RSN. "Nothing could have prepared me for that."
Go deeper