Biden's warning shot to Silicon Valley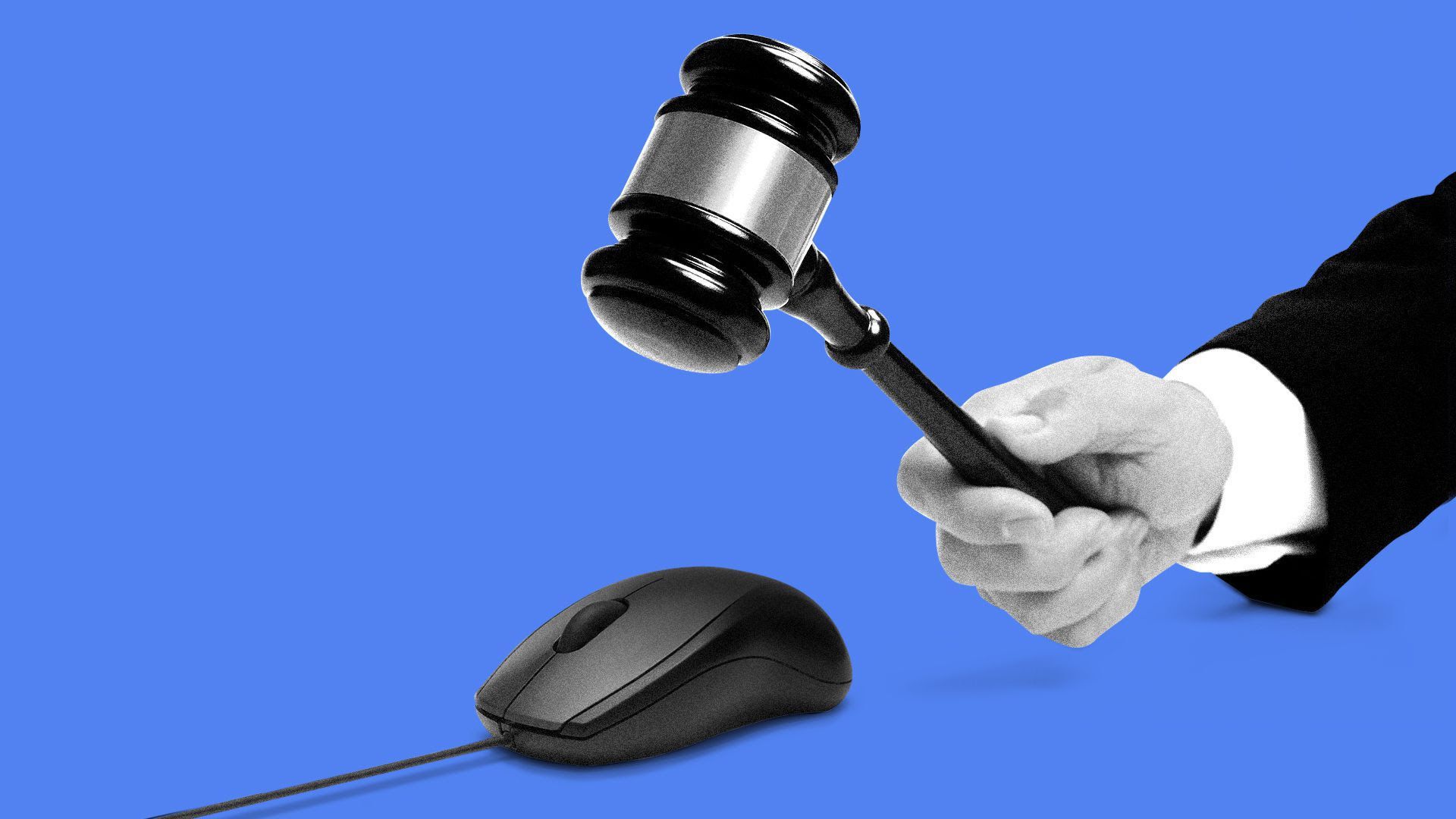 The Biden administration isn't talking a big game on tech antitrust. But it's beginning to construct a pretty big stick.
Why it matters: This could slow down a very active tech merger market, and possibly scuttle existing deals.
Driving the news: Lina Khan, well-known in antitrust circles for her ideas about stopping platforms like Amazon from competing directly with sellers, is being vetted to be nominated as an FTC commissioner.
Axios' Margaret Harding McGill and Ashley Gold write: "Khan represents a newer school of antitrust thought, where companies' size, market dominance and treatment of competitors is considered anticompetitive behavior that regulators need to reel in — rather than judging monopoly power primarily by harm to consumers."
Consideration of Khan follows the recent appointment of Tim Wu as special assistant to the president for technology and competition policy. He's credited with coining the term "net neutrality" and wrote an entire book about the dangers of Big Tech.
And, yesterday, the Senate held a confirmation hearing for Vanita Gupta to oversee the Justice Department's antitrust and civil rights divisions. She's not quite as oppositional to Big Tech as Khan and Wu, but she has been critical of Facebook.
Whiplash: All of this must sting Silicon Valley execs who had luxuriated in red carpet treatment from the Obama-Biden White House.
Unknowns: President Biden hasn't tipped his hand on who he wants to directly lead antitrust, reporting to Gupta. Same goes for the FTC chair — some progressives are hoping Khan gets that role, but it seems unlikely.
State of play: During the Trump administration, tech companies mostly ignored the antitrust rhetoric and just kept buying. There were some notable failures — such as DraftKings/FanDuel and Visa/Plaid — but they didn't scare anyone off.
The one to watch right now is Facebook's planned $1 billion deal for Kustomer, which reportedly is facing FTC scrutiny.
The bottom line: The winds of change are blowing, and it could soon get gusty in Silicon Valley.
Go deeper