Study: Pfizer vaccine neutralizes Brazil COVID-19 variant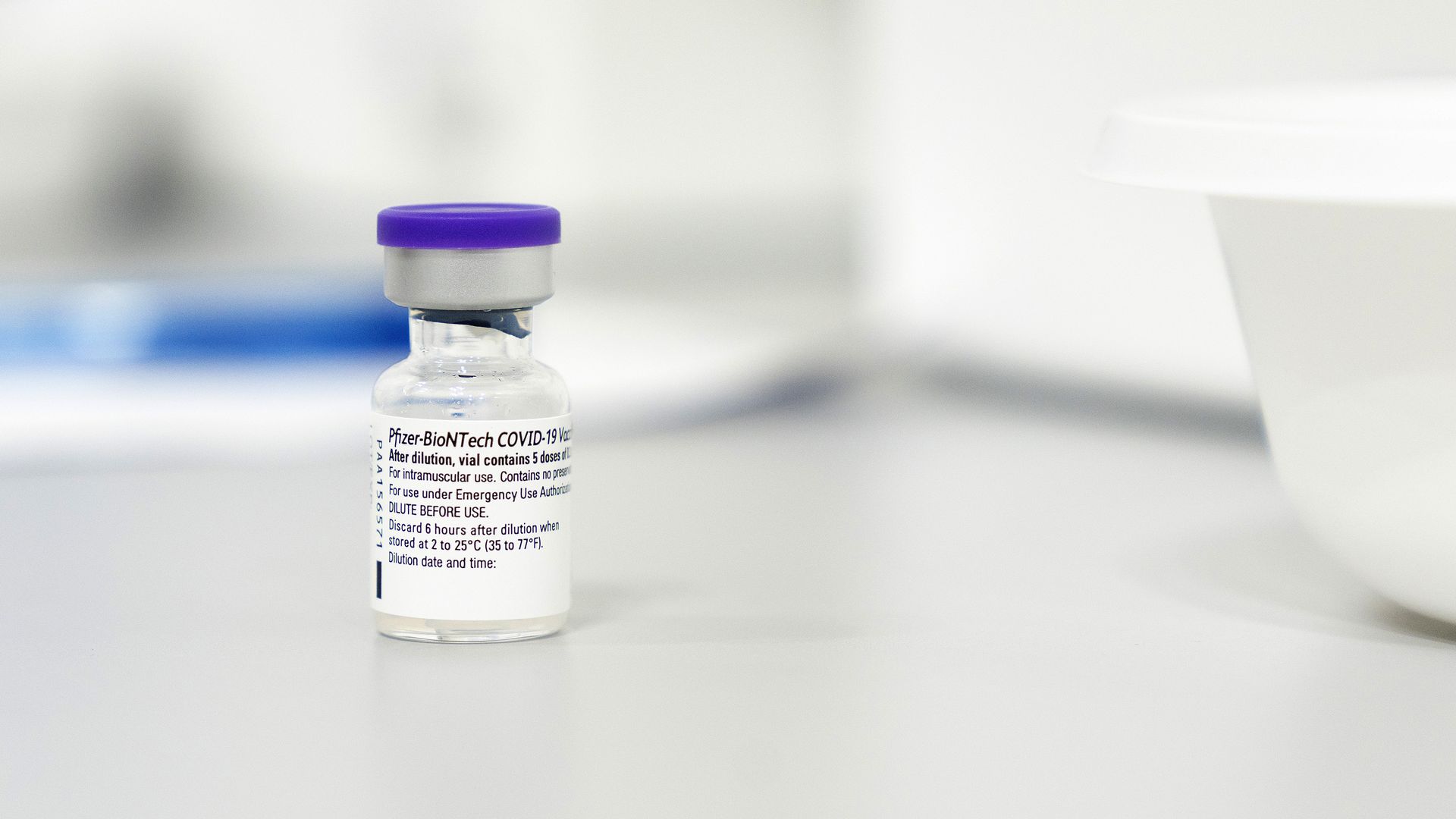 The Pfizer-BioNTech COVID-19 vaccine was able to neutralize a potentially more contagious variant of the virus that was first discovered in Brazil, according to a study published in the New England Journal of Medicine.
Why it matters: The results come as experts warn that several new variants — which are already present in the U.S. — could create a new surge in coronavirus cases and prolong the pandemic.
Details: People who were fully vaccinated were given an engineered version of the virus that had a similar mutation to the Brazilian strain. Researchers found that the neutralization of the strain was "roughly equivalent" to that of the original, less contagious strain of the virus.
The study also confirmed that the vaccine is effective against the U.K. variant of the virus.
The New England Journal of Medicine had previously released other studies that found that both the Pfizer and Moderna vaccines were effective against that strain, per the Washington Post.
Researchers found that neutralization against the South African variant "was robust but lower" when compared to its effectiveness against the original strain.
Worth noting: Pfizer and BioNTech announced in late February that they will begin testing whether a third booster shot could more effectively neutralize the South African virus variant.
Go deeper