Landlords are inserting more illegal terms in leases, study finds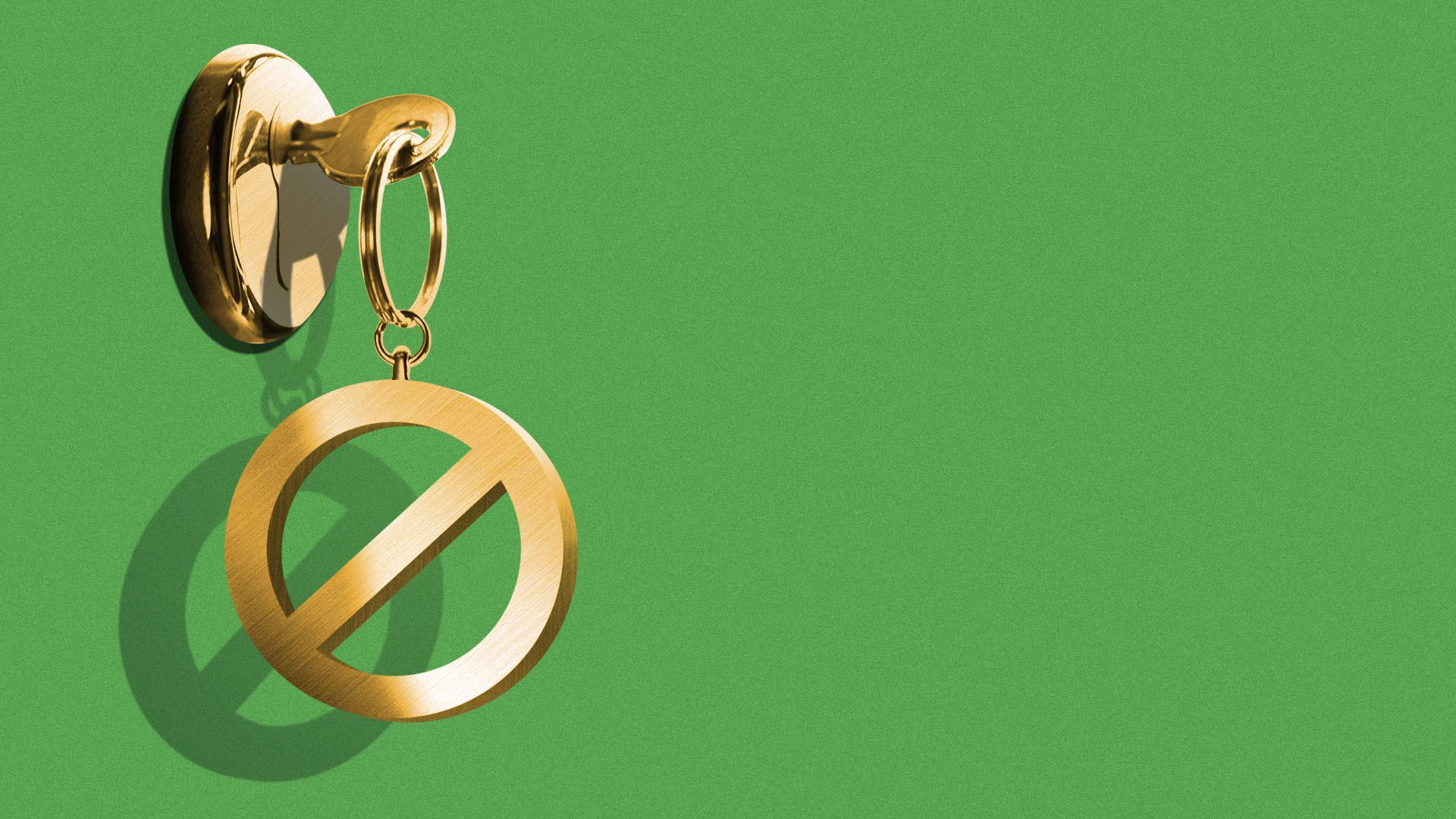 The number of unenforceable, anti-tenant clauses in residential leases has risen sharply over the last 20 years — with Black tenants more likely to be targeted, according to the largest-ever study of housing leases.
Why it matters: The types of draconian clauses that have crept into leases make it easier for landlords to evict tenants — who often feel intimidated, don't know the law and can't afford a lawyer in housing court.
As pandemic-era evictions moratoria expire, more landlords may be tempted to use these terms to get rid of tenants without due process.
Driving the news: The study by two professors looked at 170,000 leases in Philadelphia from 2005 through 2019 and found them "highly likely to contain unenforceable terms."
"Their pro-landlord tilt has increased sharply over time," the study said.
A major reason: The growing adoption by landlords of shared lease forms, "originally created by non-profit landlord associations, and more recently available online for a nominal fee."
Black tenants tend to be "more susceptible to eviction based on crime or drug use on the premises, an effect concentrated in whiter neighborhoods," the authors found.
Where it stands: While housing law differs by state, the professors found three terms unacceptable in Pennsylvania that have become more common:
That the tenant must accept the property "as is" — housing law says it must be habitable.
That the tenant can't sue the landlord for negligence — even if the property has unsafe conditions.
That the landlord can seize property and charge extra damages if the tenant stays in the premises after the lease expires — a so-called "holdover clause."
What they're saying: "We observed worse [lease] forms over time without really big changes in Pennsylvania law," said one of the study's authors, David Hoffman of the University of Pennsylvania Carey Law School.
While the study didn't look at how the leases with illegal clauses were adjudicated, landlords tend to use the lease terms as a cudgel to coax or bully tenants out, Hoffman tells Axios.
For example, when there's a "holdover" clause, landlords can try to avoid eviction court "by saying, 'Hey, if you stay here one more month, you're going to owe us a ton of money, so you better leave,'" Hoffman says.
Often, a tenant won't show up at an eviction hearing, so the landlord gets a judgment by default even if the term being violated was illegal.
The big picture: Hoffman and his co-author, Anton Strezhnev of New York University, said that the "nationalization of lease provisions," with landlords downloading shared forms without regard to local laws, is part of the problem.
"Twenty to thirty years ago, most leases were basically highly localized products," Strezhnev tells Axios.
While the authors only looked at Philly, they consider it likely that the same dynamics are true in other big cities.
The bottom line: This is the first large-scale study of residential leases, and the authors hope its findings open new areas of inquiry for researchers and policymakers.
"We don't have federal lease regulations like some countries do, and the result is that you're at the mercy of your landlords," Hoffman says.
Go deeper