Staff for retiring Senate Republicans a K Street prize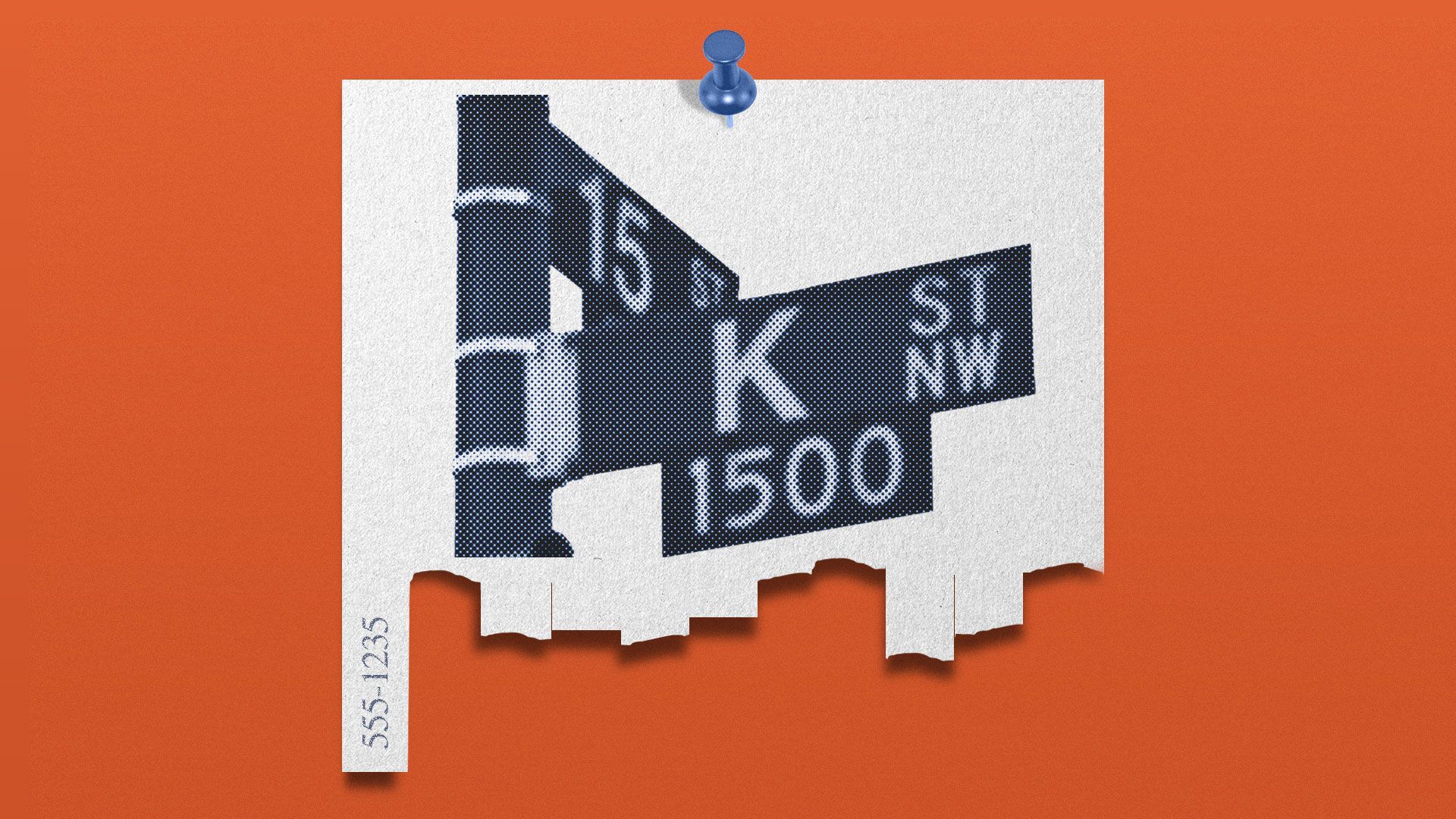 The retirements of high-profile Senate Republicans mean a lot of experienced staffers will soon be seeking new jobs, and Washington lobbying and public affairs firms are eyeing a potential glut of top-notch talent.
Why it matters: Roy Blunt is the fifth Republican dealmaker in the Senate to announce his retirement next year. Staffers left behind who can navigate the upper chamber of Congress will be gold for the city's influence industry.
What they're saying: Multiple lobbyists and public affairs executives told Axios many of staffers will simply move to other Senate offices.
But those who choose to market their skills and experience in the private sector will be prized commodities.
"Money follows the talent," said veteran GOP strategist Ron Bonjean. "These are talented Republican senators that bring with them expert staff."
"They will be very attractive on K Street because of their bipartisan relationships and their know-how on how the Senate works and how Washington works overall."
What's happening: The five retiring Senate Republicans all hold powerful leadership and committee posts.
Blunt (R-Mo.), who announced his retirement Monday, is the Senate's fourth-ranking Republican and the ranking member of the Rules Committee.
Sen. Richard Shelby (R-Ala.) is the vice chairman of the powerful Appropriations Committee.
Sen. Rob Portman (R-Ohio) is the Homeland Security and Government Affairs Committee's ranking member.
Sen. Richard Burr (R-N.C.) is the former chairman of the Intelligence Committee and currently the top Republican on the panel overseeing health, labor and education issues.
Sen. Pat Toomey (R-Pa.) is the ranking member of the Senate Banking Committee.
Between the lines: Retired members always hold value themselves. Not only do they know current members of Congress, but their lifelong walk-in privileges to the floor give them unique access.
While Democrats currently hold the White House and both congressional majorities, the five outgoing senators all have reputations as dealmakers. Their senior staffers have spent years working out details with both sides of the aisle.
"Even if Washington is being run by Democrats at this point, Republicans who are respected on both sides are still going to be needed on K Street," Bonjean said.
Staffers for Blunt, in particular, can offer marketable experience working across the aisle, according to Sam Geduldig, a lobbyist and former senior aide to the senator.
The bottom line: "They know how to work with a (Sen. Ted) Cruz or a (Sen. Josh) Hawley, they know how to work with a (Senate Minority Leader Mitch) McConnell, they know how to work with a Sen. Patty Murray," Geduldig said. "There is a ton of value there."
Go deeper