JPMorgan wants to launch crypto-related stock basket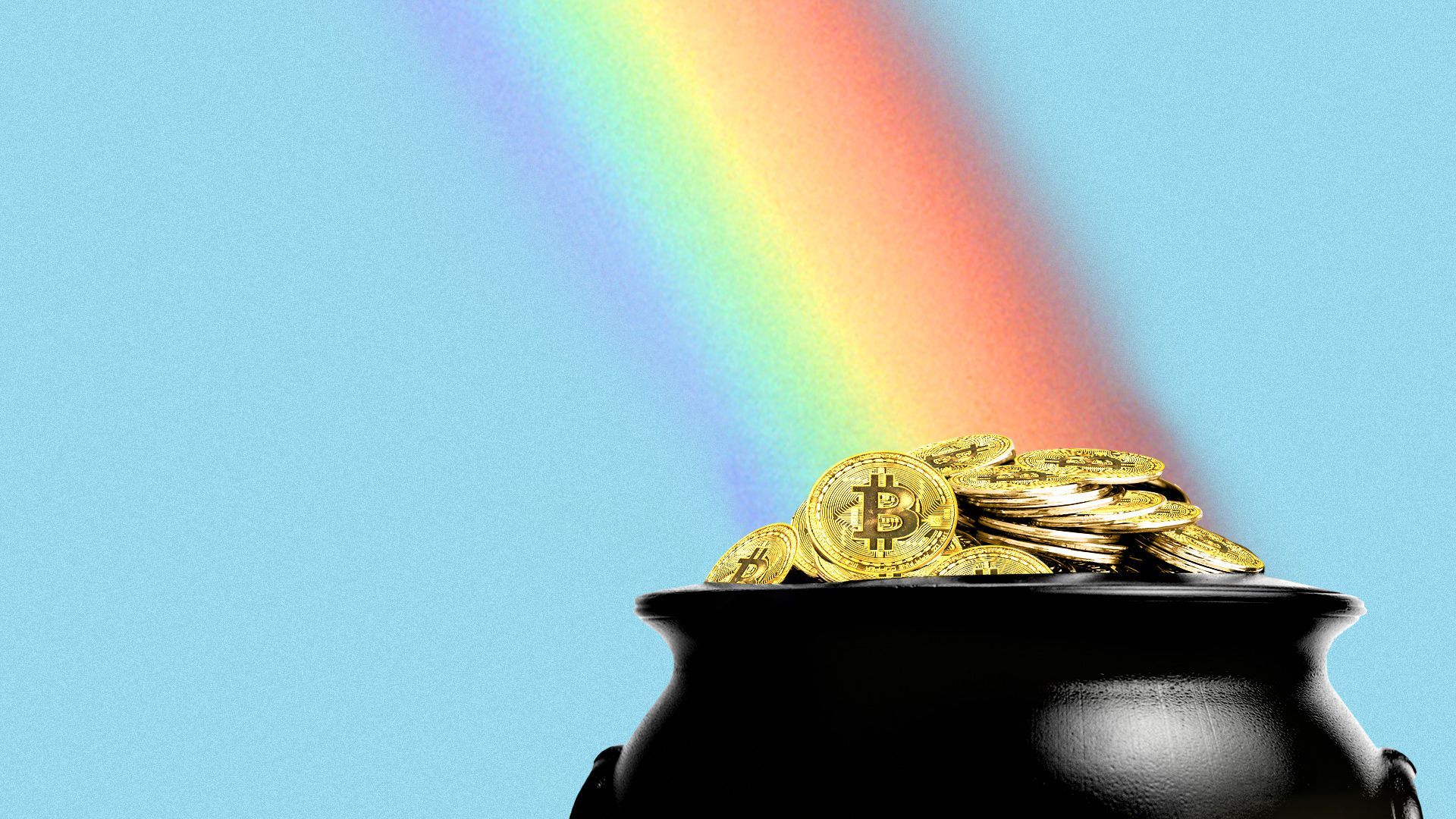 In the latest sign of Wall Street players warming to bitcoin, the largest U.S. bank wants to issue a debt instrument linked to cryptocurrency-focused companies.
Driving the news: JPMorgan's proposed "Cryptocurrency Exposure Basket" will be heavy on MicroStrategy, Square and Riot Blockchain stocks, according to a new SEC filing.
Between the lines: The basket gives JPM clients access to the industry's upside without all the fuss of holding cryptocurrencies and digital tokens themselves.
Until the SEC approves a bitcoin ETF, stocks of publicly traded companies deep in the bitcoin business may be the next best thing for investors.
Leading the pack in the JPM basket is MicroStrategy. The Virginia-based business intelligence firm is famous for snatching up 90,859 BTC ($4.9 billion at today's prices) since last summer as a hedge against inflation given its dollar-heavy balance sheet.
The company's stock will make up 20% of the proposed basket, with Jack Dorsey's Square coming in second at 18%. The latter recently re-upped its bitcoin holdings, adding $170 million in late February to an earlier $50 million buy. Its 8,027 BTC are now worth $433 million.
The bottom line: While BNY Mellon and Goldman Sachs are getting their hands dirty with cryptocurrency assets themselves, JPMorgan is taking a more circumspect approach (and staying true to CEO Jamie Dimon's infamous dislike of bitcoin).
Go deeper