Jimmy Carter "disheartened, saddened, and angry" by Georgia bill restricting voting access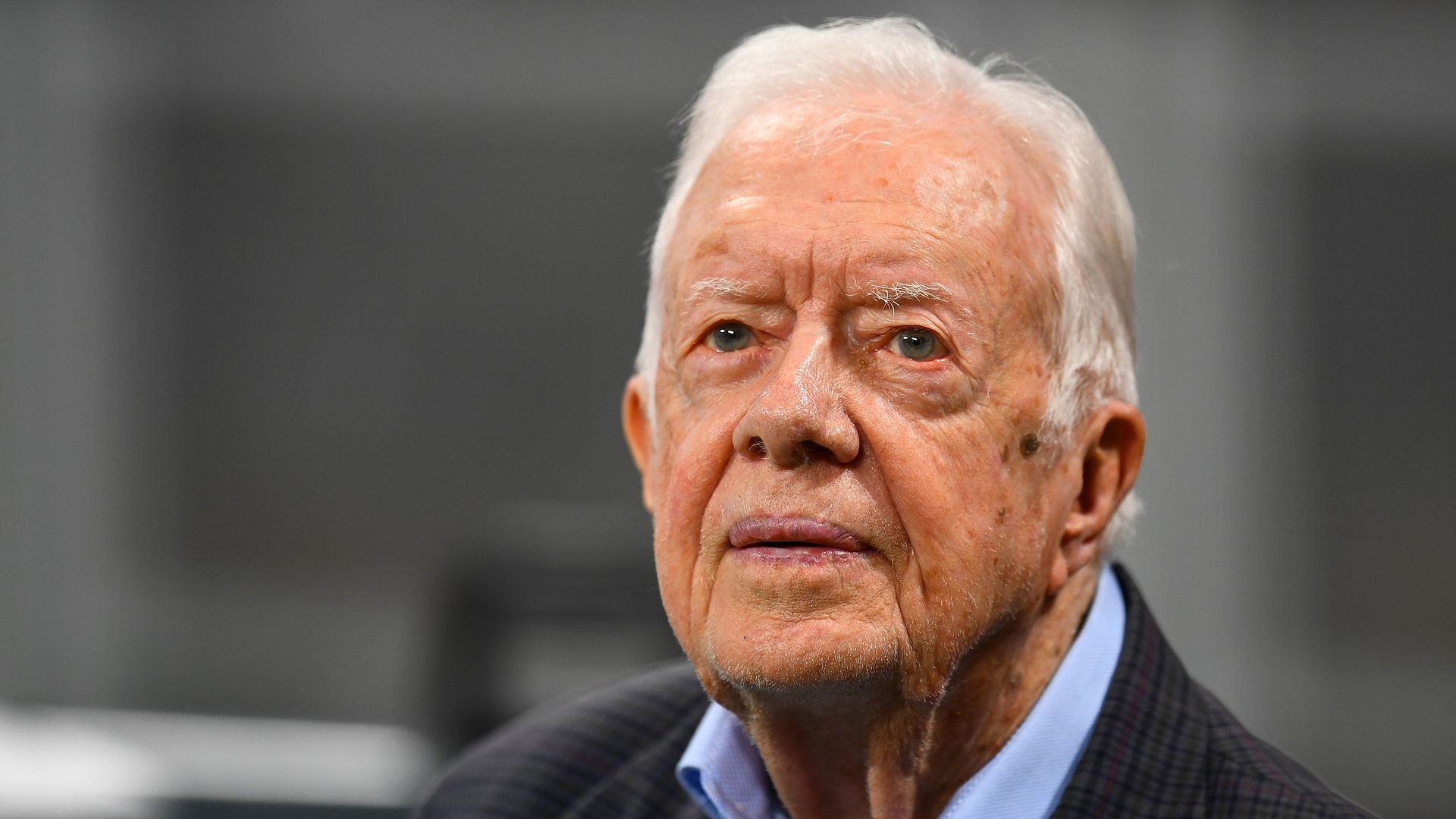 Former President Jimmy Carter rebuked Georgia lawmakers Tuesday for pushing legislation to restrict access to voting.
Why it matters: Carter's voiced opposition comes after the state Senate passed a bill Monday that would repeal no-excuse absentee voting and require more voter ID, creating new obstacles for voters after Republicans lost both the presidential and U.S. Senate elections.
What he's saying: "Many of the proposed changes are reactions to allegations of fraud for which no evidence was produced — allegations that were, in fact, refuted through various audits, recounts, and other measures," Carter said in a statement published on the Carter Center website. "The proposed changes appear to be rooted in partisan interests, not in the interests of all Georgia voters."
"They should proactively expand voter access through safe, secure administrative practices," he added.
He lauded November's "successful set of elections with record turnout and few or no fraudulent ballots counted — which should make us all proud."
"Now, as our state legislators seek to turn back the clock through legislation that will restrict access to voting for many Georgians, I am disheartened, saddened, and angry," he wrote.
He noted that he is "disappointed" advocates of restrictive changes have "repeatedly and selectively" referenced a report prepared by a 2005 commission he co-chaired.
"In the 16 years since the report's release, vote-by-mail practices have progressed significantly as new technologies have been developed," he countered. "In light of these advances, I believe that voting by mail can be conducted in a manner that ensures election integrity."
"This is just one of several ways to expand access to the voting process for voters across the state, regardless of political affiliation."
The big picture: The bill now goes to the state House of Representatives, which is also controlled by Republicans.
The chamber passed its own bill of voting restrictions last week.
Republican Gov. Brian Kemp said Georgians have "lost confidence" in the election process, despite multiple audits in the state showing no evidence of fraud.
Go deeper