Meet the ex-Goldman Sachs-er trying to upend residential real estate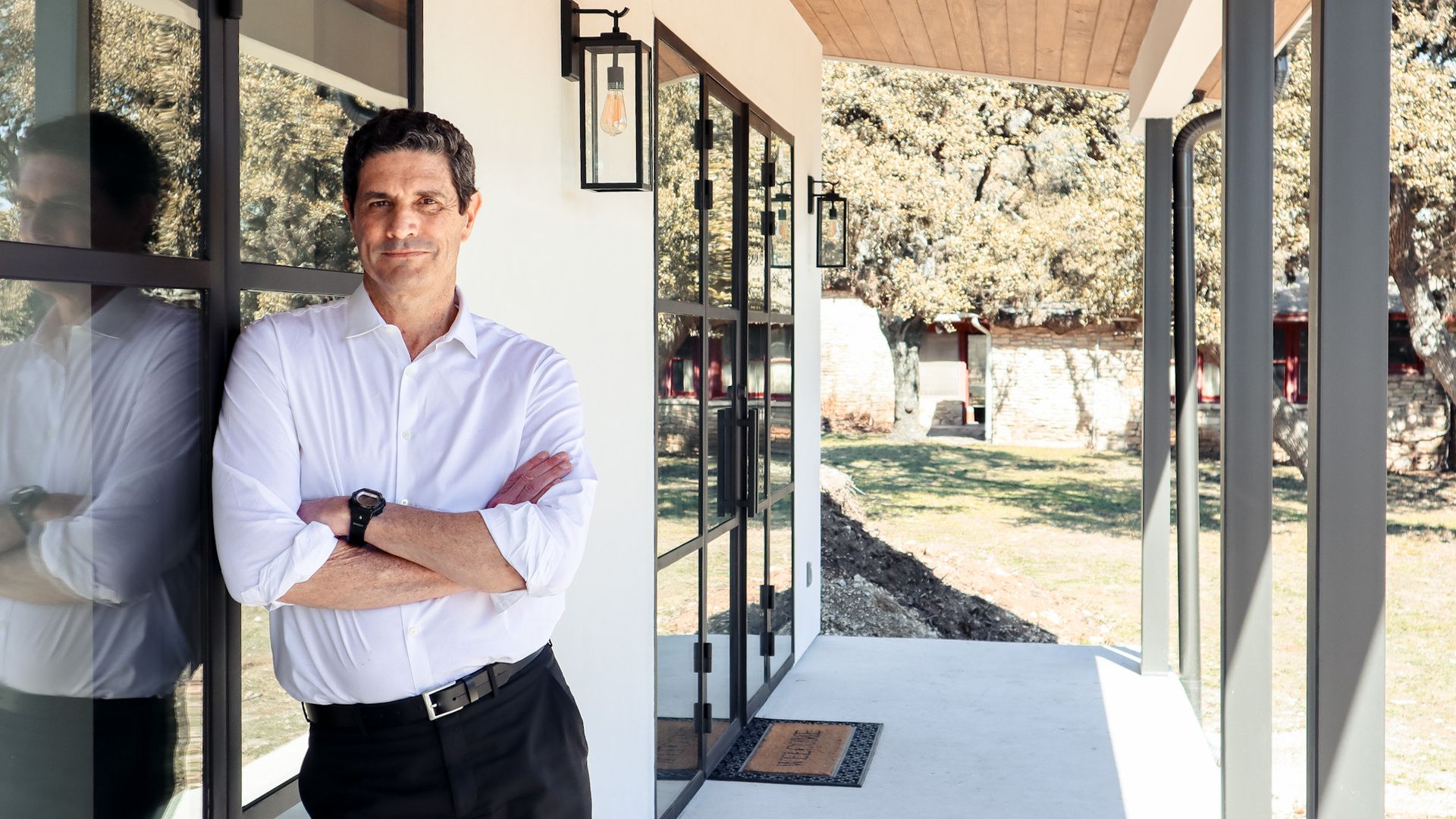 You may never have heard of Jack Ryan, but if he succeeds, it could cost you a lot less to buy and sell a home.
Why it matters: The deep-pocketed CEO of a disruptive real estate brokerage called REX, Ryan contends that inflated commissions are sapping Americans' nest eggs and pushing homeownership out of reach — and he's backing a major campaign against the establishment.
"$30,000 to pay a real estate agent? That's just crushing for middle-class Americans," Ryan tells Axios.
Driving the news: REX, which Ryan founded in 2015, filed a federal antitrust lawsuit in Seattle on Tuesday against Zillow, Trulia and the National Association of Realtors (NAR).
It calls NAR a "cartel" that attempts to quash companies like REX, which doesn't play by its rules and thus is excluded from the multiple listing service (MLS) system.
It calls the "classic 6% real-estate agent commission" outdated in the age of the internet and envisions a new era of zero-commission home sales." (REX currently charges 2%.)
REX seeks monetary damages plus an injunctive relief that could ultimately amount to the dismantling of the U.S. home sales system as we know it.
The other side: NAR intends to vigorously contest the lawsuit, which it says has no legal basis.
"This is an example of a brokerage trying to take benefits of the MLS system without contributing to it," NAR said in a statement.
"It has been long recognized that the MLS system provides considerable pro-consumer, pro-competition value. REX's lawsuit seeks to undermine that consumer value — simply for REX's own benefit."
The big picture: The suit is one of many efforts by Ryan — a highly controversial figure in the real estate world — to attack and dismantle NAR's long-standing rules on real estate agent commissions and the MLS.
REX fed evidence to the Justice Department in support of the simultaneous antitrust lawsuit and settlement against NAR it announced in November.
REX is suing Oregon and other states that bar real estate agents from giving rebates to consumers.
REX is championing two lawsuits seeking class action (in Illinois and Missouri) filed by plaintiffs who say they were overcharged as a result of NAR's system.
"This is the biggest antitrust case since the DOJ sued Standard Oil over price fixing," Ryan told Axios, referring to the overall effort against NAR and its rules.
"I think this is going to be an ongoing brawl over the next five or six years."
The intrigue: REX's backers include Jeb Bush, Scott McNealy, Chris Christie and Lion Capital.
Ryan was a partner at Goldman Sachs who left to teach high school on Chicago's South Side.
He ran for Senate in Illinois against Barack Obama in 2004 but quit the race under pressure.
Before REX, he founded a hyperlocal news company called 22nd Century Media. (Ryan's bio is here.)
REX has a social mission "to fight housing insecurity worldwide." For every 50 houses it sells, it builds a house.
The bottom line: Ryan is rolling up his sleeves for a long fight.
REX says it has "assembled a legal team which includes antitrust experts and former leaders who drove antitrust investigations of digital platforms that consumers engage with every day."
Go deeper: Showdown over real estate fees
Go deeper