Smithsonian acquires vial that carried first COVID-19 vaccine administered in U.S.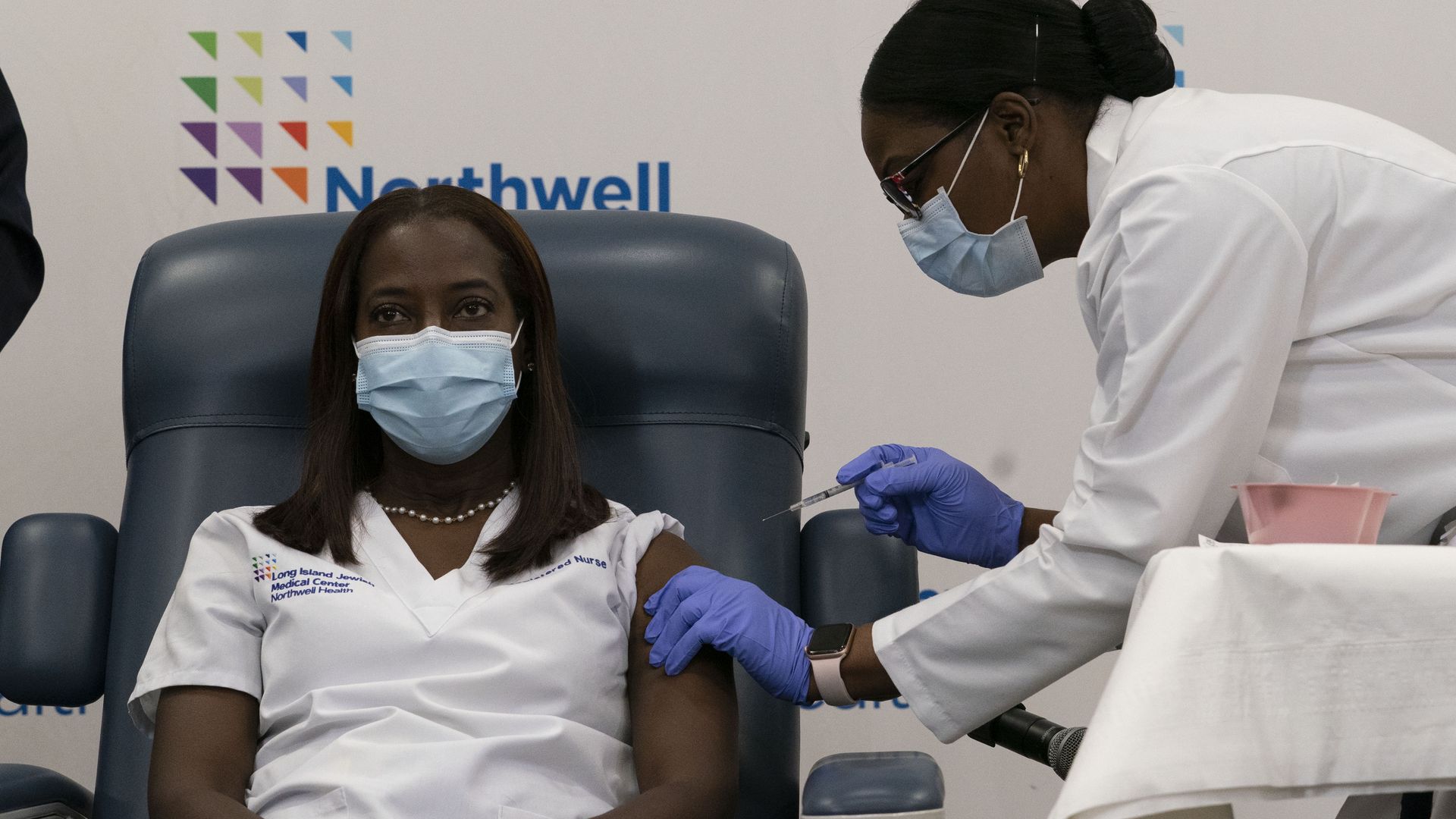 The Smithsonian National Museum of American History has obtained the vial that carried the first dose of the COVID-19 vaccine to be administered in the U.S., AP reports.
The big picture: The acquisition is part of the museum's plan to document the global pandemic, and it comes just days before the anniversary of the World Health Organization declaring the COVID-19 outbreak a pandemic.
Sandra Lindsay, the critical care nurse from New York who became the first person vaccinated in the U.S. in December, also donated the scrubs and ID badge she wore that day.
Northwell Health, the New York-based health provider that administered the country's first vaccine, donated the vial, along with the shipping container that delivered the first doses of the Pfizer-BioNTech vaccine.
The museum also acquired the vials that carried the first doses of the Moderna vaccine.
What to watch: The museum plans to display the items in an exhibition about the history of medicine that will debut in 2022.
Go deeper