Powell keeps looking past inflation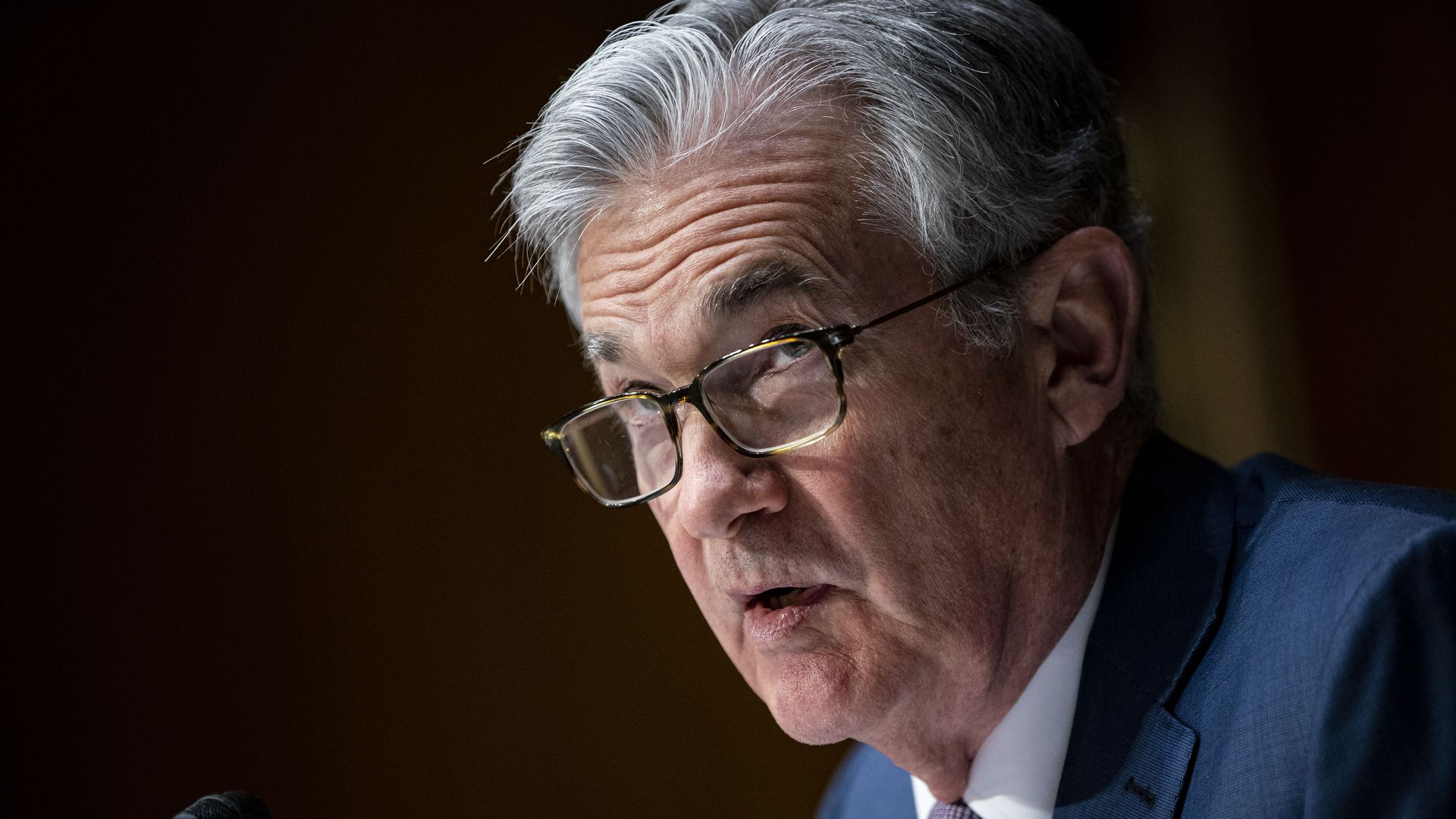 U.S. Treasury yields surged higher on Thursday, even gaining ground in overseas trading overnight, with the benchmark 10-year note yield rising to 1.58% after Fed chair Jerome Powell again declined to show concern about rising yields.
What he said: Powell stuck to the script he has laid out in recent weeks.
During an interview at the Wall Street Journal Jobs Summit, he said some price pressures are likely to emerge, but will likely be transitory and look higher because of "base effects" — the difference between last year's deeply depressed levels and this year.
Powell added that he doesn't expect the economy to get back to full employment or for inflation to remain sustainably above 2% this year.
"There's just a lot of ground to cover before we get to that," he said. Even if the economy sees "transitory increases in inflation … I expect that we will be patient."
Watch this space: Powell's comments on inflation expectations were especially interesting given the current state of the market's inflation expectations.
"We're very mindful and I think it's a constructive thing for people to point out potential risks. I always want to hear that," Powell said.
"But I do think it's more likely that what happens in the next year or so is going to amount to prices moving up but not staying up and certainly not staying up to the point where they would move inflation expectations materially above 2%."
Reality check: Breakeven rates, which measure investors' expectations for inflation in coming years, show 5-year, 10-year and 30-year inflation expectations all materially above 2% now.
The 5-year breakeven inflation rate reached 2.45% on Wednesday, the highest it has been since 2008.
Go deeper