Electric food truck reborn as mobile vaccine unit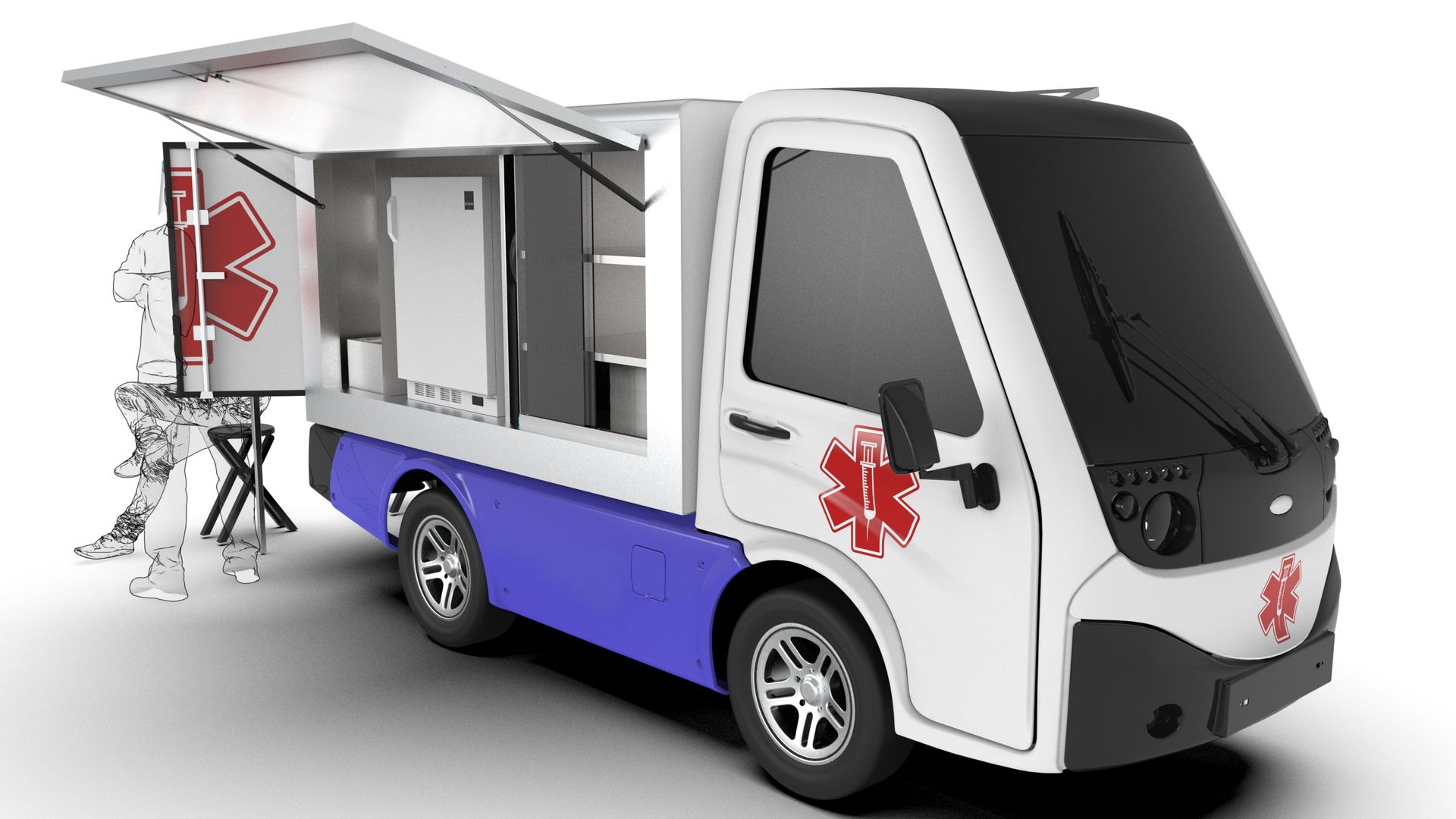 The maker of a compact electric truck originally marketed for food service is focusing on a new, more urgent purpose: a mobile vaccine unit.
Why it matters: COVID-19 vaccine distribution is a logistical challenge in many communities, with people waiting in snaking lines of cars — and some lacking transportation altogether. Ayro's "electric vaccine vehicle" aims to address those challenges by setting up mobile stations to bring vaccines to the people.
Details: The battery-powered vehicle is equipped with ultra-low temperature freezer and refrigeration units, including Bluetooth-enabled data loggers and temperature monitoring devices to make sure vaccines are stored and handled according to CDC guidelines.
The vehicle's battery has a 50-mile driving range plus approximately six to eight hours of equipment operation. It can provide all-day operations — even indoors — if plugged into a standard 110-volt outlet.
It can also be adapted to future uses like disaster relief, flu shot clinics or food service, the company says.
The backstory: Ayro had been working with partners to design customizable EVs for food delivery on college campuses in lieu of crowded dining halls.
"We quickly realized that experience designing EVs with hot and cold storage and hygiene precautions translated well to mobile vaccination vehicle design," said Ayro CEO Rod Keller.
The catch: The EVV is categorized as a low-speed vehicle (up to 25 mph). It's up to local ordinances to determine whether it can be legally operated on public streets.
Go deeper