LA schools superintendent remembers the COVID "tipping point"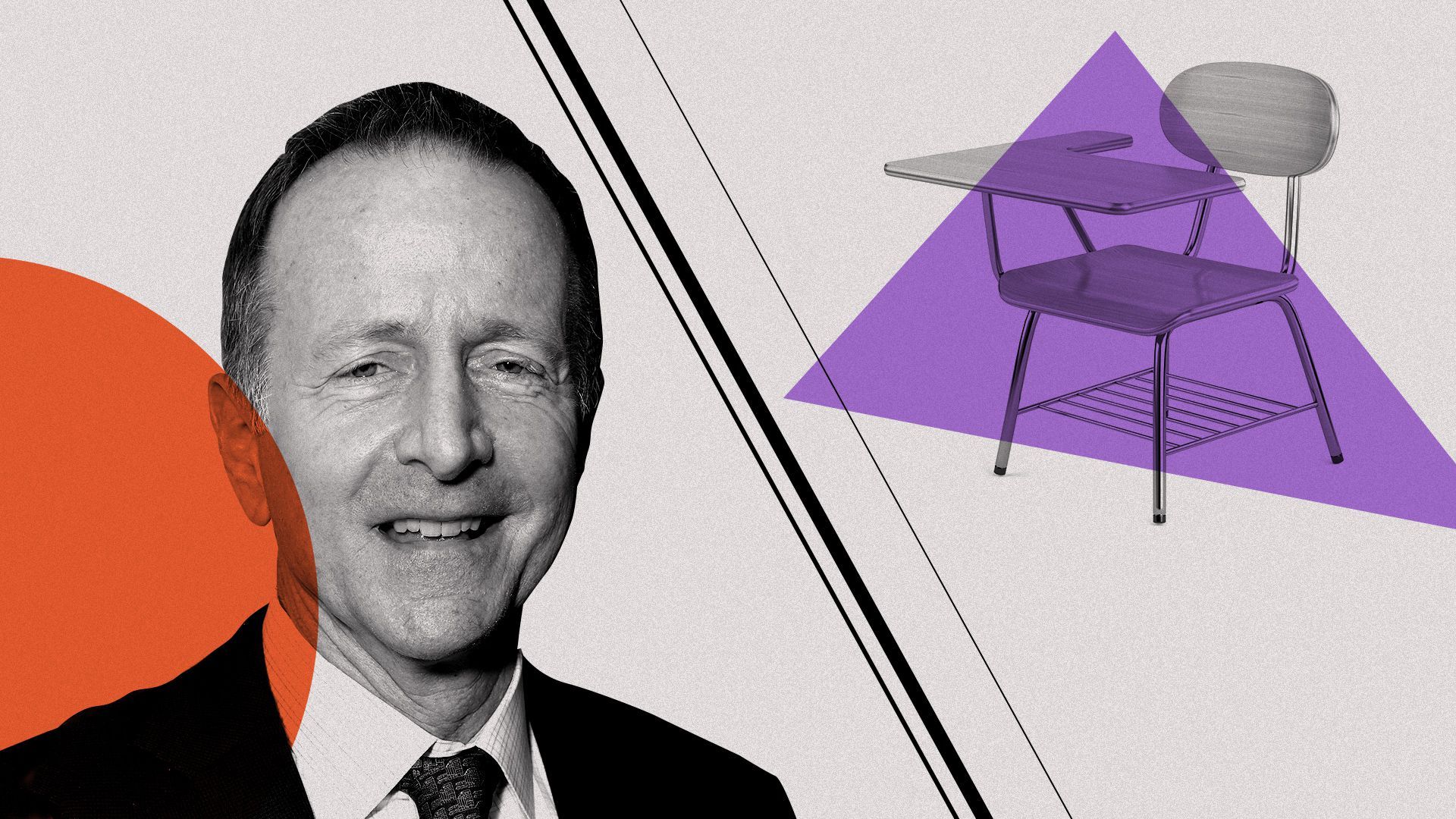 Los Angeles schools superintendent Austin Beutner says he knew the coronavirus had pushed the world to a tipping point in February 2020 when his city jumped from one confirmed coronavirus case to 14 cases in a matter of days.
Why it matters: In an interview Tuesday with Axios Re:Cap, Beutner recalls how the second-largest school district in the U.S. prepared to shut down while making sure its most vulnerable families had the resources of more affluent classmates.
Flashback: "We started tracking the first case of COVID in Los Angeles. The second case of COVID in Los Angeles. Two days later, there was the 14th case in Los Angeles," Beutner said in an exclusive interview with Axios.
"My discussions at that point in time with health authorities, state, local and other people I just knew in that world was we're at this tipping point, you know, two to 14 is a bad sign. If 14 goes to 28, we'll be in a pandemic, and this is the way epidemiology works."
What happened: Beutner knew that for poor families in his district, children's education and other needs could not be paused to figure out what to do.
"I felt if we created a gap between the relationship they have with their classmates and their current teacher and the current school staff, that that would put kids at risk and we might lose kids," he said.
"So we made a decision to train ourselves along the way. The vernacular that is talked about a lot now: It's flying the plane while changing the seats and the wiring in the midst of a thunderstorm running low on fuel. That's what we were doing."
Beutner said the school district worked closely with Apple to get the half-million laptops needed to close the digital divide among his students and get everyone online for classes. The district also rented refrigerated trucks and warehouses to serve meals to the community, he said.
Yes, but: The superintendent received some opposition to closing the schools from families that disagreed about the threat from the virus.
"We closed because of this unknown and, at that point in time, unknowable virus, which we thought presented an existential threat of sorts, but we didn't know the conviction."
By the numbers: Beutner estimated his decision to close schools affected between 3 and 4 million people, including students, families and employees.
Beutner said the school district has served approximately 110 million meals to those in need since the start of the pandemic.
More than a year into the coronavirus pandemic, Axios is looking back at the week of March 9, 2020 — the week high-profile leaders were forced to make consequential choices that upended our lives and society. Subscribe to Axios Re:Cap here.
Go deeper