Arkansas governor signs near-total abortion ban into law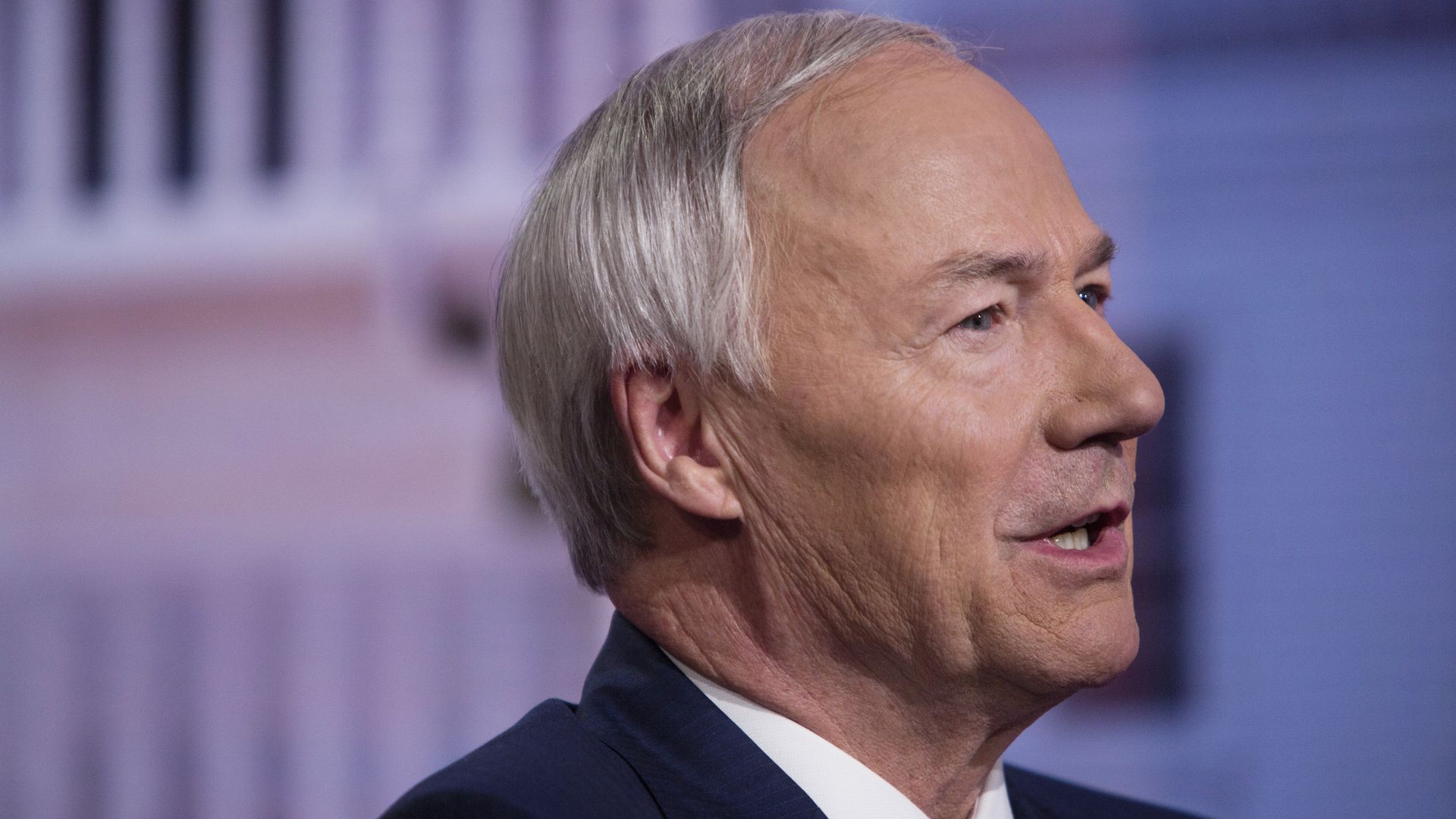 Arkansas Gov. Asa Hutchinson (R) signed a bill into law Tuesday banning almost all abortions in the state, except for when a pregnant person's life is in danger.
The big picture: The state joins more than a dozen others that have passed restrictive abortion measures in hopes of forcing the U.S. Supreme Court to revisit the 1973 Roe v. Wade decision.
The bill does not include exceptions for rape or incest.
What he's saying: "SB6 is in contradiction of binding precedents of the U.S. Supreme Court, but it is the intent of the legislation to set the stage for the Supreme Court overturning current case law," Hutchinson said in a statement.
"I would have preferred the legislation to include the exceptions for rape or incest, which has been my consistent view, and such exceptions would increase the chances for a review by the U.S. Supreme Court."
Nevertheless, he said he would sign the bill because of "overwhelming legislative support and my sincere and long-held pro-life convictions."
What to watch: Opponents plan to challenge the sweeping measure before it takes effect later this year.
The legislation won't take effect for at least 90 days after the state legislature adjourns its session, meaning it can't be enforced until this summer or later, per AP.
Go deeper