"She-cession" threatens economic recovery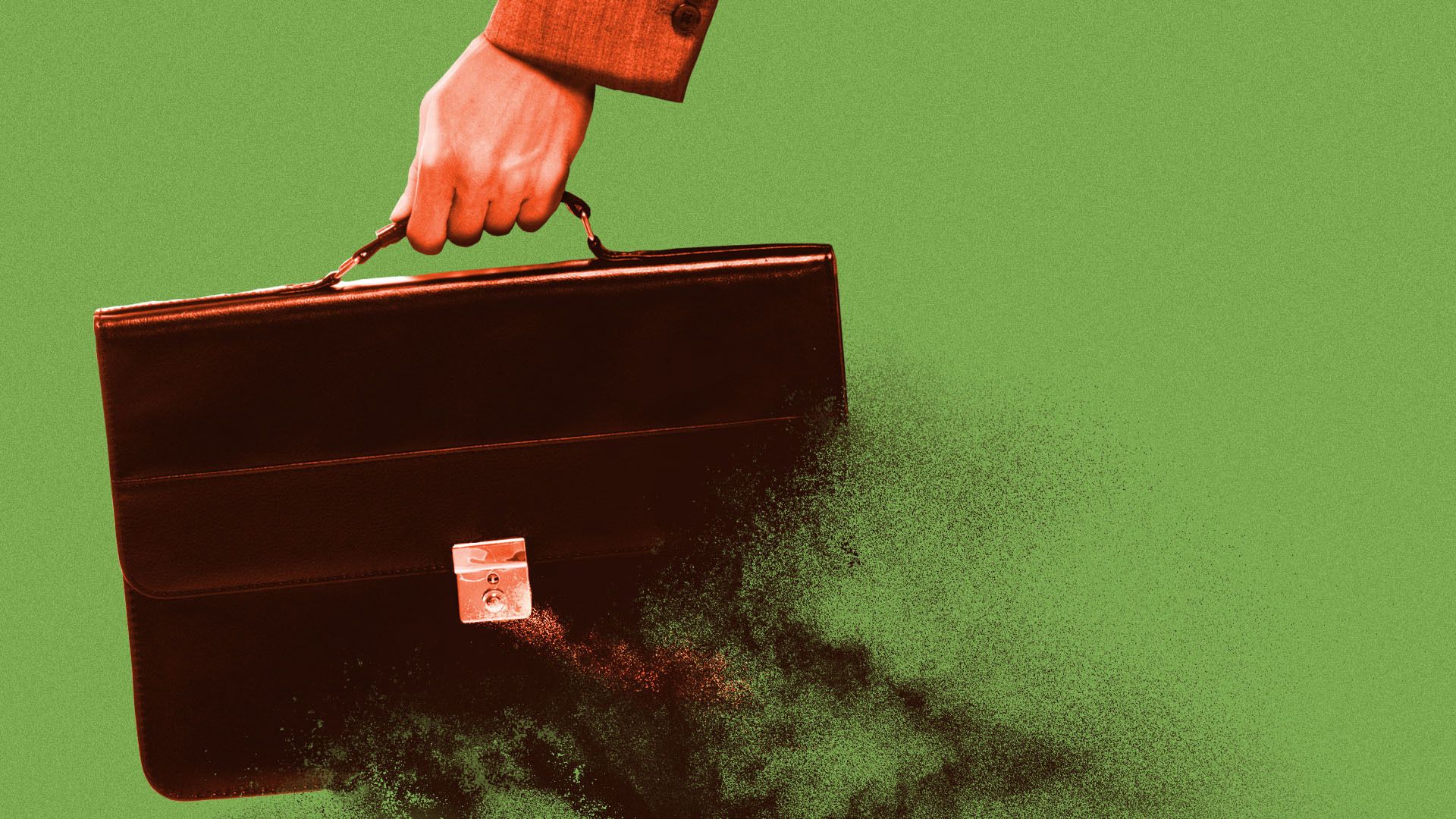 Decades of the slow economic progress women made catching up to men evaporated in just one year.
Why it matters: As quickly as those gains were erased, it could take much, much longer for them to return — a warning Treasury Secretary Janet Yellen issued today.
What they're saying: "We're really concerned about permanent scarring from this crisis," Yellen said at an International Women's Day event — referring to the possibility that scores of female workers who left the labor force won't return.
The risk: "When women are not maximized in the labor force, they are earning less, they are spending less, there's less tax revenue. And there's less economic growth," Nicole Goldin, a senior fellow at the Atlantic Council's GeoEconomics Program, tells Axios.
Catch up quick: Female workers haven't been hit this disproportionately hard by a recession in at least 40 years.
In the U.S., the workforce gender gap shrank in prior downturns — a quirk that only happened because men lost their jobs at a higher rate, which brought them closer to the level of female workers.
What's happening: This time, the global lockdown annihilated industries that are heavily concentrated with female workers: retail, restaurants, etc. (That also meant female-owned small businesses — also concentrated in these areas — saw more grim prospects.)
In addition, more often than not, women gave up jobs to take care of children as schools and daycare centers closed.
How it played out: Employment loss for women around the world stands at 5% — over a full percentage point higher than that for men, according to the latest estimates by the International Labour Organization.
"Other advanced economies have managed a lot better than the United States," Simeon Djankov, a senior fellow at the Peterson Institute for International Economics (PIIE), tells Axios.
The U.S., Canada, Italy and Japan are among the other advanced countries that saw worse labor force declines for female workers.
A group of other countries — including the U.K., Australia, Denmark and the Netherlands — actually saw the gender gap in their labor force in aggregate shrink by 0.9 percentage points.
That's partly because of government programs that shored up female-dominated sectors or supported child care services, according to a report released by PIIE today.
The pandemic erased 30 years of progress for the U.S. female workforce in the space of a few months.
The proportion of women with jobs — or actively looking for one — hasn't been this low since the late 1980s.
As of February, the number is 55.8% — slightly better than the lowest point since the pandemic (55.3%).
The inequality within the inequality: The U.S. unemployment rate for white women is 5.2% — lower than the national 6.2% rate.
The story is much different for women of color: Black women have an unemployment rate of 9.1%. It's 8.6% for Hispanic/Latino women. The gaps with white women are wider now compared to pre-pandemic.
Of note: Wages for front-line Asian American/Pacific Islander female workers were up to 21% less than their white male counterparts, a new report from the Economic Policy Institute said today.
The bottom line: Economists say the she-cession threatens to hobble a full post-pandemic recovery.
Go deeper