Supreme Court declines to hear case on qualified immunity for police officers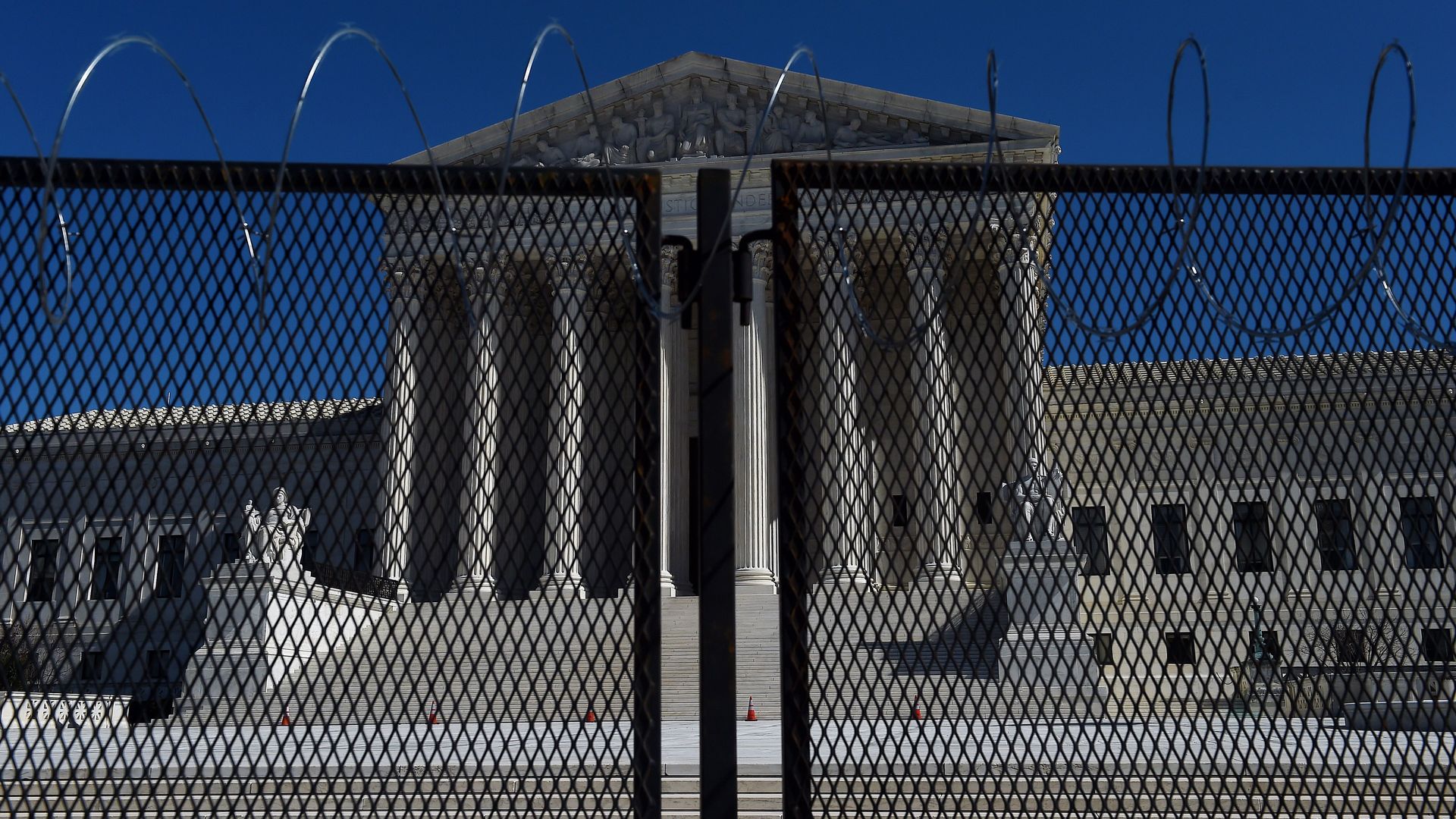 The Supreme Court on Monday declined to hear an appeal for a lawsuit brought against Cleveland police officers that challenges the scope of qualified immunity, the legal doctrine which has been used to shield officers from lawsuits alleging excessive force, Reuters reports.
Why it matters: The doctrine has been the subject of scrutiny from civil rights advocates. Eliminating qualified immunity was one of the key demands of demonstrators during nationwide protests in 2020 following the killing of George Floyd.
Advocates for revising or eliminating the doctrine say it makes successful prosecution of police misconduct difficult by setting a higher bar for civil suits. Others argue that removing it could intensify a nationwide officer shortage.
Details: Shase Howse said that he was slammed to the ground by police and arrested while trying to enter his own home in August 2016, per the NAACP Cleveland Branch. Howse, who is Black, was 20 at the time.
An Ohio-based appeals court granted immunity to the officers in the case, arguing that there was no "clearly established" precedent to deem their actions illegal, per Reuters.
Our thought bubble, via Axios' race and justice reporter Russell Contreras: The Supreme Court ruling won't stop advocates who plan on pushing for states to change their qualified immunity laws for officers.
A proposal in New Mexico, for example, seeks to eliminate qualified immunity for officers accused of violating someone's constitutional rights.
Worth noting: The George Floyd Justice in Policing Act passed by the House last week would overhaul qualified immunity for officers. It would also ban chokeholds at the federal level, prohibit no-knock warrants in federal drug cases, and outlaw racial profiling.
The bill, which is opposed by most Republicans, is less likely to clear the divided Senate.
Go deeper