Country-singing economist drops new music video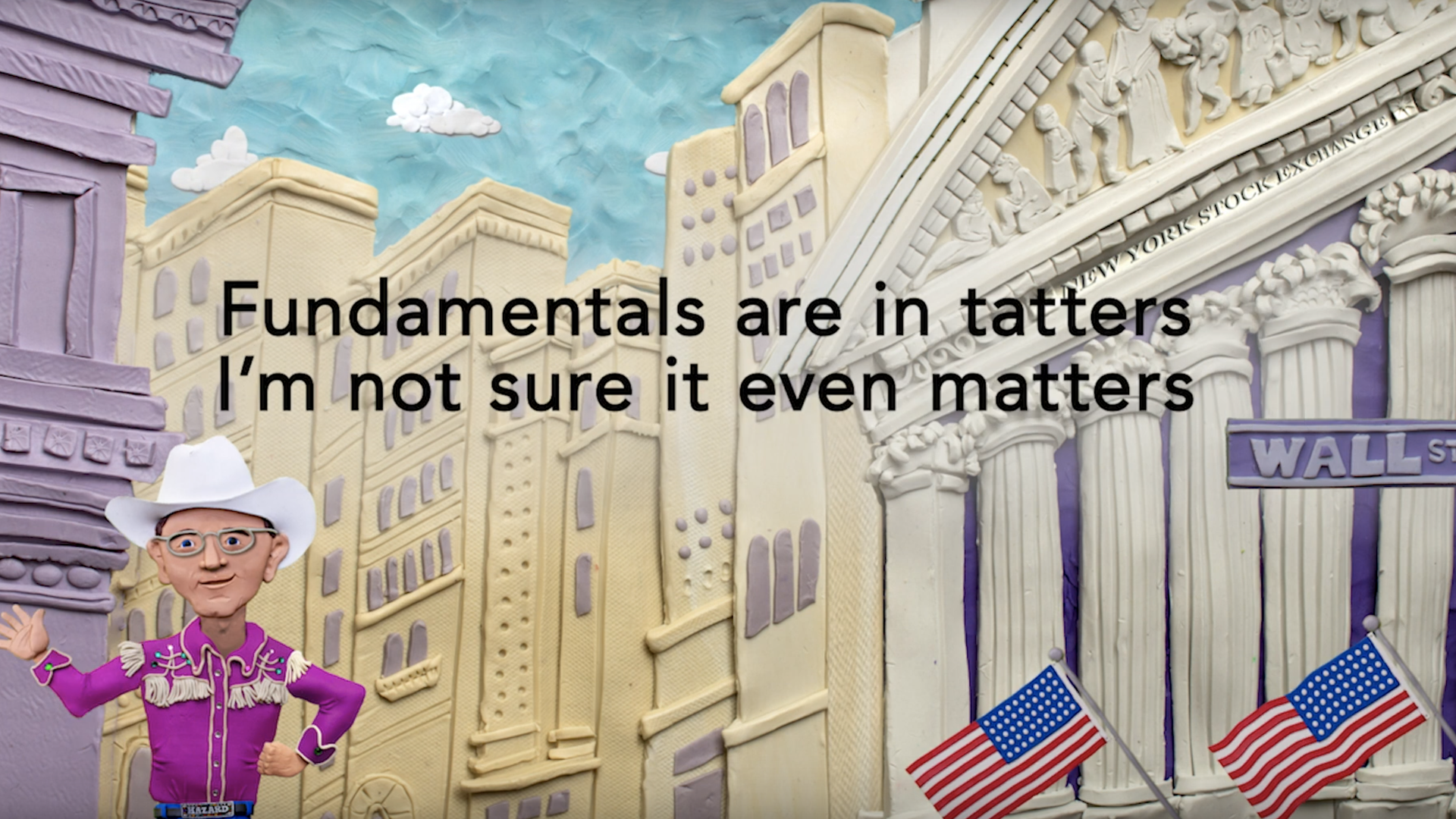 The undisputed king of economics and finance country music debuted a new video on Sunday night for his certified banger "The Fed Is Watching the Market."
What's happening: In an exclusive interview, Merle Hazard tells Axios why he released a new video for the song almost two years after first performing it and details why the song's lyrics still resonate today and could for quite some time.
What we're hearing: "The Fed is watching the market/the market's watching back in return," Hazard croons on the track.
"Fundamentals are in tatters, I'm not sure it even matters."
"What companies possess or what they earn."
Where it stands: Hazard, aka investment manager Jon Shayne, says the uncertainty and anger surrounding the pandemic and the election caused him to hold off on releasing the song earlier.
"Things are somewhat more normal now," he tells Axios.
"Fed officials were talking last week about having noticed the sharp increase in Treasury yields. So it's a decent time...and people maybe have mental space for it now that they wouldn't have had from September of last year through January of this year."
Between the lines: The song reflects the worries Merle Hazard shares with many investors about creeping inflation and the zero-interest-rate environment that was expected to be temporary and has instead become a long-term feature of investing.
"Rates being at zero is like gravity having been repealed," he says. "And I don't think interest rates can stay this low forever. When they go up, asset prices, not just equities but real estate, too, likely will come down.
The bottom line: "I like poking fun at the Fed in my songs, but actually, I respect them and think they have a nearly impossible job," Hazard says.
Go deeper