Ripple CEO calls for clearer crypto regulations following SEC lawsuit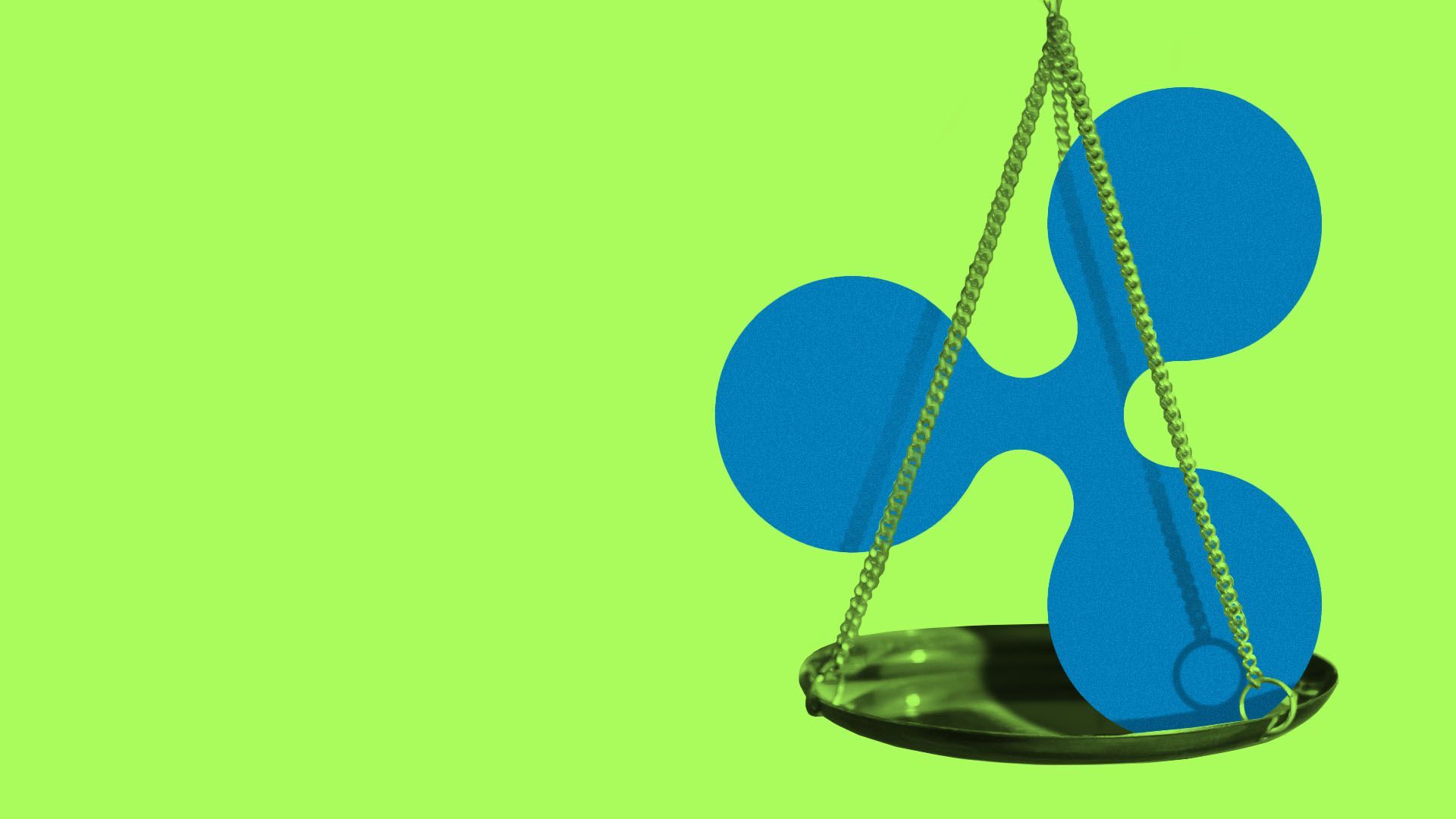 Ripple CEO Brad Garlinghouse tells "Axios on HBO" that if his company loses a lawsuit brought by the SEC, it would put the U.S. cryptocurrency industry at a competitive disadvantage.
Why it matters: Garlinghouse's comments may seem self-serving, but his call for clearer crypto rules is consistent with longstanding entreaties from other industry players.
History: The SEC in December sued Ripple, and Garlinghouse personally, for allegedly selling over $1.3 billion in unregistered securities.
Ripple filed its formal response last Thursday. It argues that its cryptocurrency, called XRP, didn't require registration because it's an asset rather than a security.
Ripple secured a separate legal victory last Friday, as a Delaware court ruled that U.K.-based Tetragon Financial Group cannot recoup its $175 million investment in Ripple because of the SEC lawsuit.
What he's saying: "Many countries around the world, the U.K., Japan, Switzerland, Singapore, they all have clarity and certainty that XRP is not a security. In fact, the United States is the only country on the planet that has suggested that XRP is a security. That's why I say this isn't just bad for Ripple, it's bad for crypto broadly here in the United States. And it's driving that activity, it's driving that entrepreneurial activity outside the United States."
In an unaired part of the interview, Garlinghouse says that were he to launch a new crypto company today, he would base it outside of the U.S.
He also expressed confidence that Ripple will prevail against the SEC, but says a loss may lead it to relocate "to a country where there is regulatory clarity and regulatory certainty."
The bottom line: The crypto industry is now large enough and old enough that it deserves a U.S. regulatory framework, whether benefitting Ripple or not.
Or, as Garlinghouse put it in another unaired segment, when asked why ordinary Americans should care: "The nature of the U.S.' participation in the internet as we know it today has been a source of massive profits. It's been a source of geopolitical strength. And so our I think our lack of leadership around a next-generation technology like blockchain is not good for the United States."
Go deeper