Popular independent COVID tracker officially ends daily updates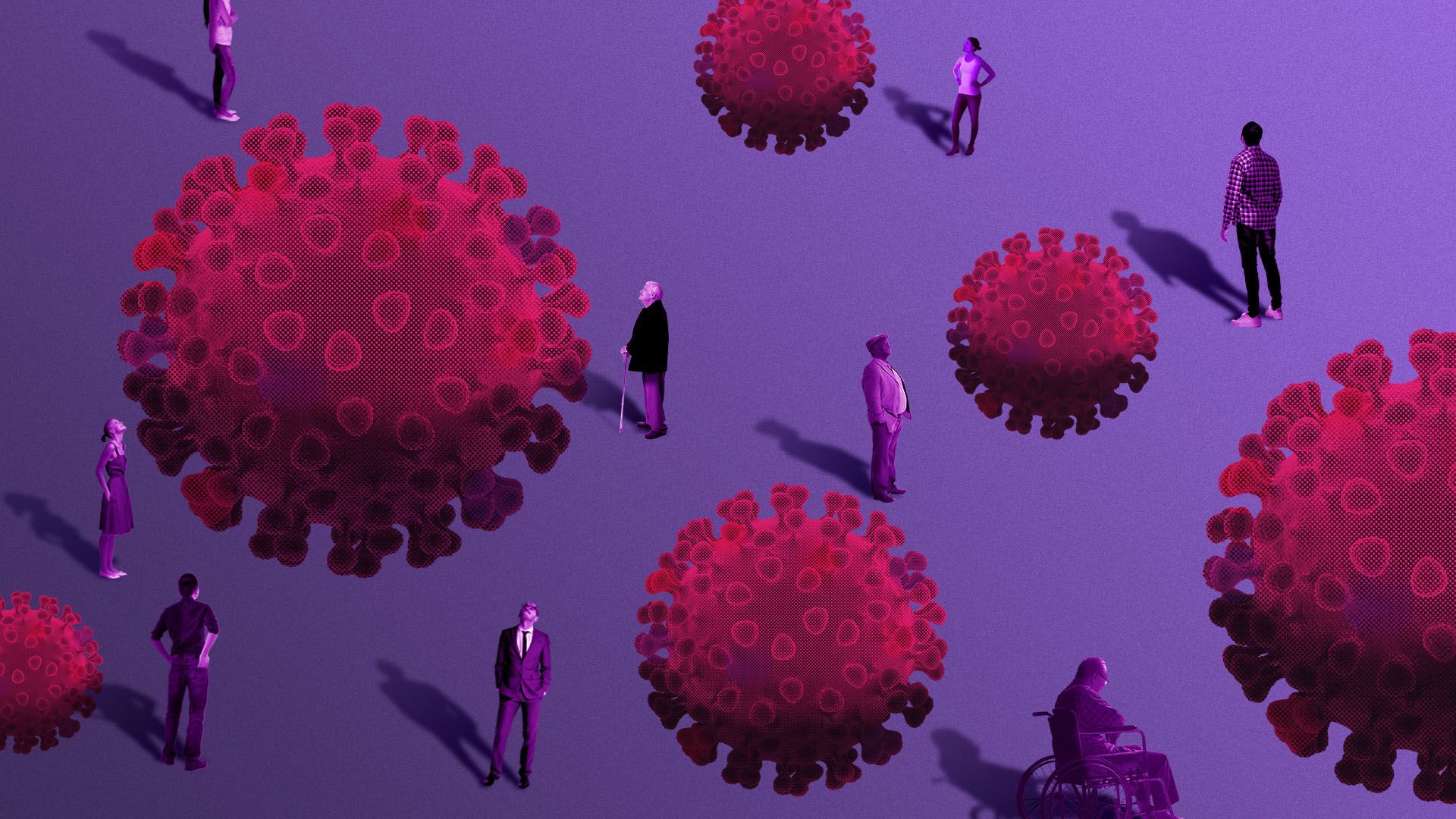 The COVID Tracking Project, a volunteer group of data analysts, researchers, and journalists brought together by The Atlantic, published its final daily update on Monday — the first anniversary of its founding.
Why it matters: The project quickly became a vital resource for news media, academic researchers, and everyday Americans to track COVID-19 cases, hospitalizations, and deaths in the absence of reliable and public data from the federal government.
Where it stands: Eric Kissane and Alexis Madrigal, co-founders of the project, point to the release of hospitalization data from the Health and Human Services Department, the CDC's vaccine tracker, and county-level testing data from the CDC as evidence that transparency from the government has improved enough to justify winding down the project.
By the numbers: In its final update, the COVID Tracking Project said that states had reported 1.2 million tests, 41,265 new cases, 40,212 total hospitalizations, and 839 deaths.
What they're saying: "We began the work out of necessity and planned to do it for a couple of weeks at most, always in the expectation that the federal public health establishment would make our work obsolete," Kissane and Madrigal said in a February blog post.
"Every few months through the course of the project, we asked ourselves whether it was possible to wind down. Instead, we saw the federal government continue to publish patchy and often ill-defined data while our world-famous public health agencies remained sidelined and underfunded, their leadership seemingly inert."
"Although substantial gaps and complexities remain, we have seen persuasive evidence that the CDC and HHS are now both able and willing to take on the country's massive deficits in public health data infrastructure and to offer the best available data and science communication in the interim."
Madrigal, a journalist at The Atlantic, pointed to two reasons for the new "encouraging signs" in a February NPR interview.
"I mean, I think the Trump administration was actively suppressing some of the information that the federal government had. That's one piece," he said. Multiple reports suggested deep politicization of the Trump administration's coronavirus response.
"And the second piece is just that it took a while to get the data systems online at the federal level to produce the kind of data that you would need to respond to and understand the pandemic," Madrigal added.
What's next: A full archive for data released by the project is under construction, while analysis and tips on where to find sources to replace CTP will be published until May.
Go deeper