CDC says fully vaccinated people can take fewer precautions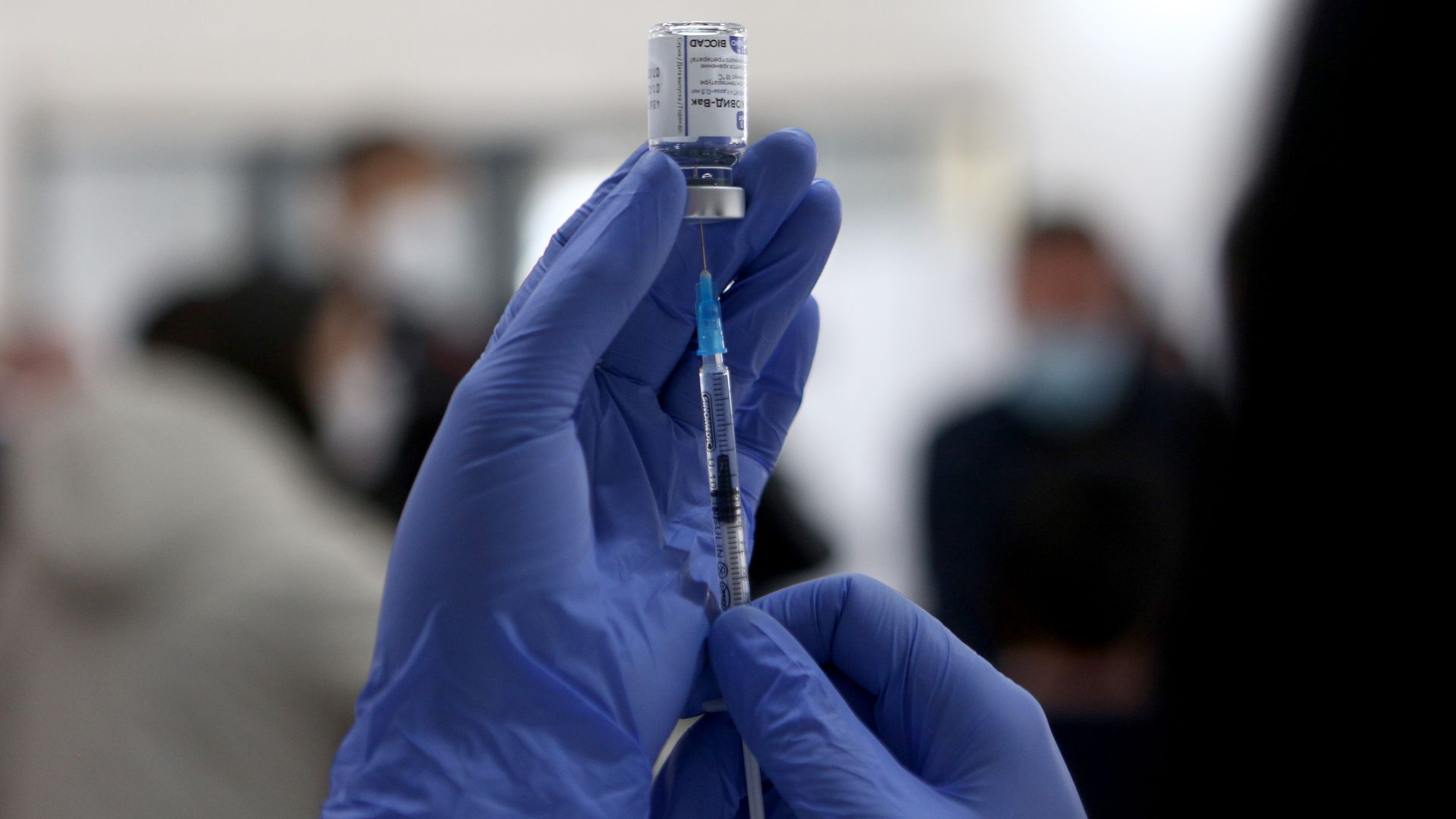 People who have been fully vaccinated against COVID-19 can take fewer precautions in certain situations, including socializing indoors without masks when in the company of low-risk or other vaccinated individuals, according to guidance from the Centers for Disease Control and Prevention released Monday.
Why it matters: Per the report, there's early evidence that suggests vaccinated people are less likely to have asymptomatic infection and are potentially less likely to transmit the virus to other people. At the time of its publication, the CDC said the guidance would apply to about 10% of Americans.
What they're saying: "If grandparents have been vaccinated, they can visit their daughter and her family, even if they have not been vaccinated ... so long as the daughter and her family are not at risk for severe disease," CDC director Rochelle Walensky said at a press conference on Monday.
The state of play: A fully vaccinated person — someone who's been vaccinated two weeks after receiving their last dose — should still take standard precautions like masking and social distancing when in public. Those who are vaccinated are allowed to:
Visit with other fully vaccinated people indoors without wearing masks or physical distancing.
Visit with unvaccinated people from a single household who are at low risk for severe disease indoors without wearing masks or physical distancing.
Refrain from quarantine and testing following a known exposure to COVID-19, if asymptomatic.
Yes, but: The agency is not adjusting guidance on travel, Walensky said, because a majority of Americans remain unvaccinated. Mitigation steps are still in place due to ongoing research in tracking infection and transmission among vaccinated individuals.
"There is still a small risk that vaccinated people could become infected with milder or asymptomatic disease and potentially even transmit the virus to others who are not vaccinated," the CDC director said.
The big picture: "Today's action represents an important first step. It is not our final destination," Walensky cautioned. "As more people get vaccinated, levels of COVID infection decline in communities, and as our understanding of COVID immunity improves, we look forward to updating these recommendations to the public."
Go deeper