Switzerland voters approve ban on full facial coverings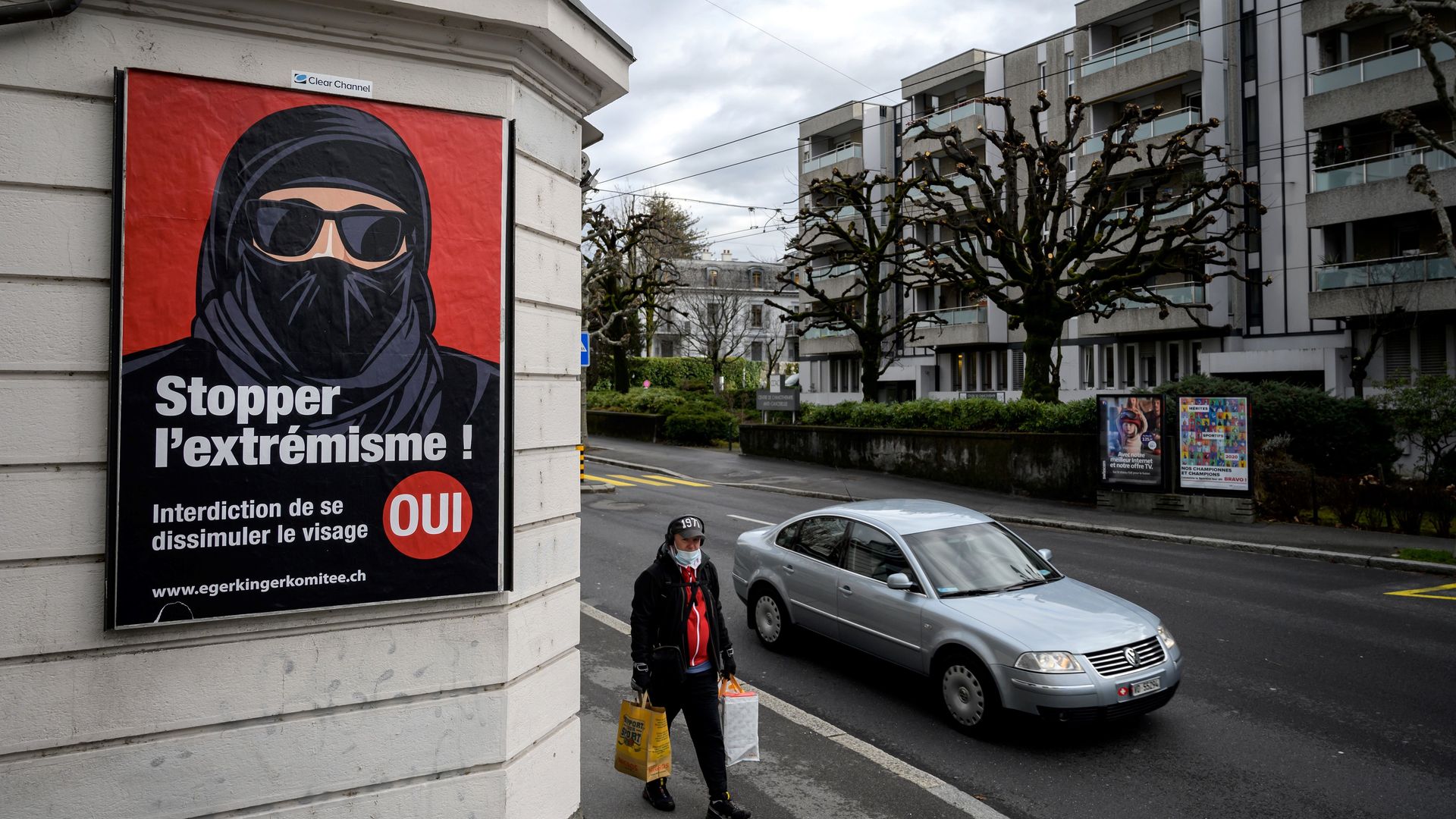 Swiss voters approved a ban on full facial coverings, including niqabs and burqas, by a razor-thin margin in a highly-contested referendum Sunday, CNN reports.
Why it matters: The proposal, which has been criticized by various Swiss religious organizations, human rights groups and even the federal government, passed with 51.21% of the vote. While it does not mention Islam specifically, it has been referred to by some Swiss media as a "burqa ban," per CNN.
The Swiss Federal Council, which heads the country's government, and the Swiss Parliament rejected the initiative and advised people to vote against it.
They have put forth a counter-proposal which would require people to remove any face coverings in front of officials for identification.
Where it stands: Facial covering will be banned in all public spaces, with the exception of places of worship and places where wearing them is considered a "local custom." Tourists are not exempt from the rule.
Face coverings will also be allowed for health and safety reasons.
Of note: Other countries in the EU, such as France, Germany, Belgium, the Netherlands and Denmark already have local or partial bands on facial coverings, CNN notes.
Go deeper