Biden to sign voting rights order to mark "Bloody Sunday" anniversary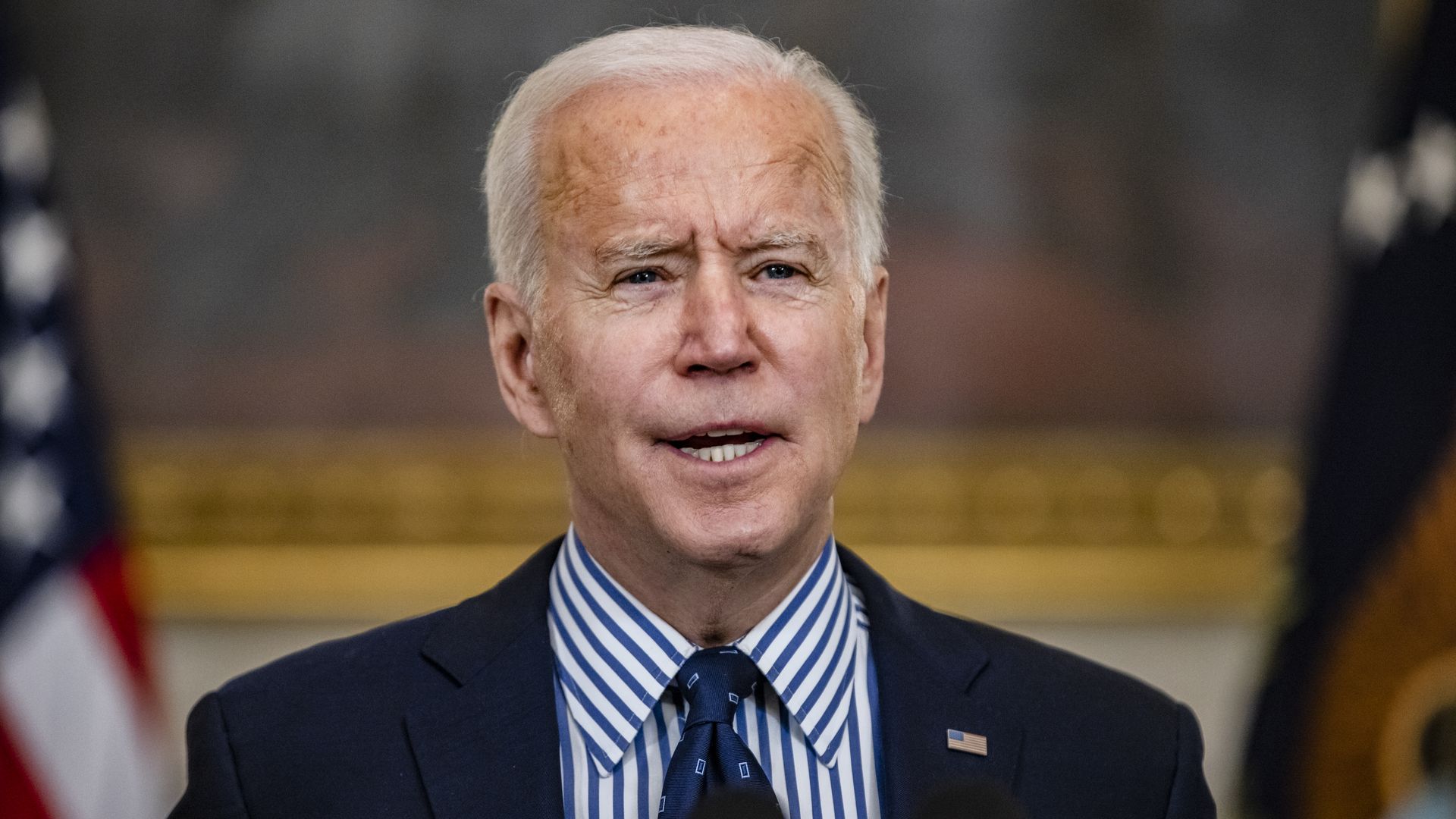 President Biden will sign an executive order today, on the 56th anniversary of "Bloody Sunday," meant to promote voting rights, according to an administration official.
Why it matters: The executive order comes as Democrats face an uphill battle to pass a sweeping election bill meant, in part, to combat a growing number of proposals introduced by Republicans at the state level that would restrict voter access.
While Biden's executive authority does not extend to overturning states' laws, the order allows the president to signal his support for expanding voter rights by way of the bully pulpit.
Details: The executive order includes directives to all federal agencies to create a strategy to promote voter participation, like using their websites or social media accounts to encourage people to register to vote.
It calls for a revamp of Vote.gov, the government's voting information website, within 200 days.
The order directs the Department of Defense to make it easier for active-duty military and voters living abroad to cast their ballots.
It calls for a review of voting practices and how they affect people with disabilities.
It also creates a steering committee on Native American voting rights.
What to watch: Biden will speak at the annual Martin and Coretta King Unity Breakfast Sunday, per an administration official, where he will deliver virtual remarks to commemorate the civil rights march from Selma to Montgomery in 1965 and introduce his executive order.
"Every eligible voter should be able to vote and have it counted," Biden is expected to say. "If you have the best ideas, you have nothing to hide. Let more people vote."
Biden is also expected to call on Congress to pass H.R. 1, the sweeping election bill recently passed by the House, and to restore the Voting Rights' Act, named in honor of the late civil rights icon, Rep. John Lewis.
The House bill includes a host of provisions, including setting national standards for mandating automatic voter registration and expanding early and absentee voting, all measures meant to increase participation and combat states restrictions.
The bill likely won't garner enough votes needed in the Senate to break a likely filibuster.
Go deeper