Pope Francis meets father of drowned Syrian refugee during Iraq trip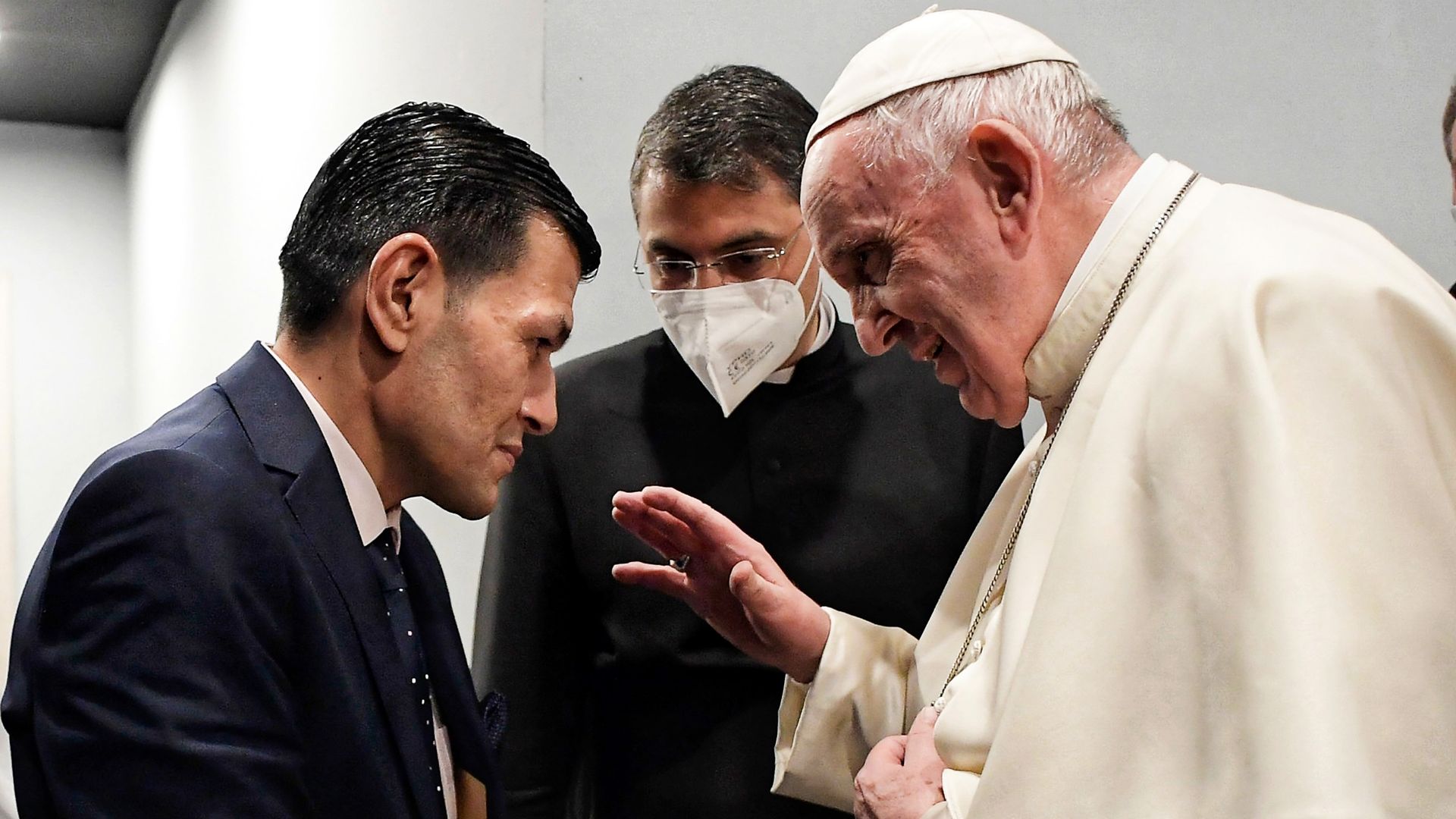 Pope Francis on Sunday met the father of Alan Kurdi, a Syrian boy whose body washed up on a Turkish beach in 2015.
Why it matters: Kurdi's image has been recognized around the world as a symbol depicting the plight of Syrian refugees on their journey to Europe.
Driving the news: While on the first-ever papal trip to Iraq, the pope met Abdullah Kurdi in the Kurdish city of Erbil, where "the pontiff preached for an end to conflict and sectarian violence," Reuters writes.
"The pope spent a long time with him (Kurdi) and with the help of an interpreter was able to listen to the pain of a father for the loss of his family," the Vatican said in a statement.
Kurdi thanked the Pope for his compassion for "all those migrants who seek understanding, peace and security, leaving their country at the risk of their lives."
In photos: Pope Francis spreads message of peace on first trip to Iraq
Go deeper