Cities' pandemic struggle to balance homelessness and public safety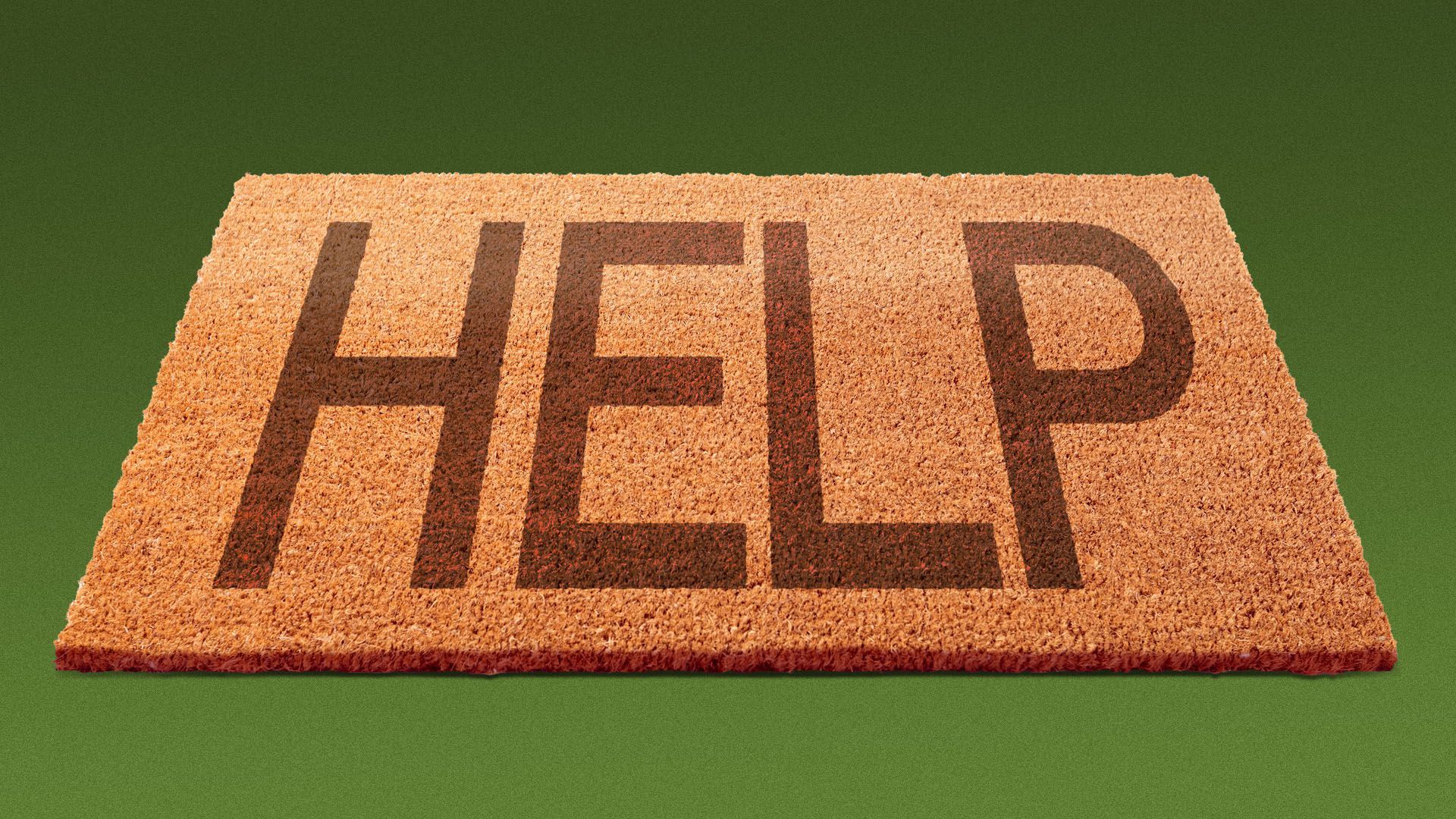 Addressing homelessness has taken on new urgency in cities across the country over the past year, as officials grapple with a growing unhoused population and the need to preserve public safety during the coronavirus pandemic.
Why it matters: It's led to tension when cities move in to clear encampments — often for health and safety reasons — causing some to rethink the role of law enforcement when interacting with people experiencing homelessness.
Driving the news: Law enforcement won't be among the first responders to homeless encampments in Denver moving forward, Mayor Michael Hancock told Axios last month.
A "compassion or civilian corps" would clean up tent cities, instead of armed police officers, he said.
The backdrop: Clashes between police and protesters armed with cellphone cameras have become the norm during homeless camp sweeps, with some confrontations turning violent and others interfering with the breakup of sites altogether.
One solution: In Charlotte, nonprofit organizations were credited with facilitating the recent successful clearing of "Tent City" — an encampment of hundreds of people who made their home across a few city blocks in the past year.
Last month, the county health director issued a 72-hour order for everyone to leave the area because of a rodent infestation.
No one was arrested in the process, Roof Above CEO Liz Clasen-Kelly said. In all, about 210 people experiencing homelessness took Mecklenburg County up on its offer to live in undisclosed motel rooms for the next 90 days.
What's next: As camps are cleared, cities have been scrambling to provide additional shelter and resources for people living on the streets, a process made difficult by reduced shelter capacity to accommodate social distancing.
Minneapolis and St. Paul have added hundreds of shelter beds by turning to hotels and temporarily converting city buildings into housing. St. Paul is considering turning a convent into housing for homeless families with young kids.
A "tiny house" village built inside a warehouse in Minneapolis' trendy North Loop neighborhood will open March 8 and house 100 people.
Hancock says he's also interested in expanding a local tiny homes program in Denver. And "Safe Parking Sites" — a sanctioned spot to sleep in your car — could roll out in the city, according to Cole Chandler, executive director of Colorado Village Collaborative.
This story contains reporting from Axios Charlotte's Michael Graff; Axios Denver's Alayna Alvarez; and Axios Twin Cities' Torey Van Oot.
This is an Axios Local collaboration. If you live in Charlotte, Denver, Des Moines, Tampa Bay or the Twin Cities, sign up to receive newsletters designed to help readers get smarter, faster on the most consequential news unfolding in their own backyard.
Go deeper