Senate COVID relief bill paves way for student debt forgiveness through executive action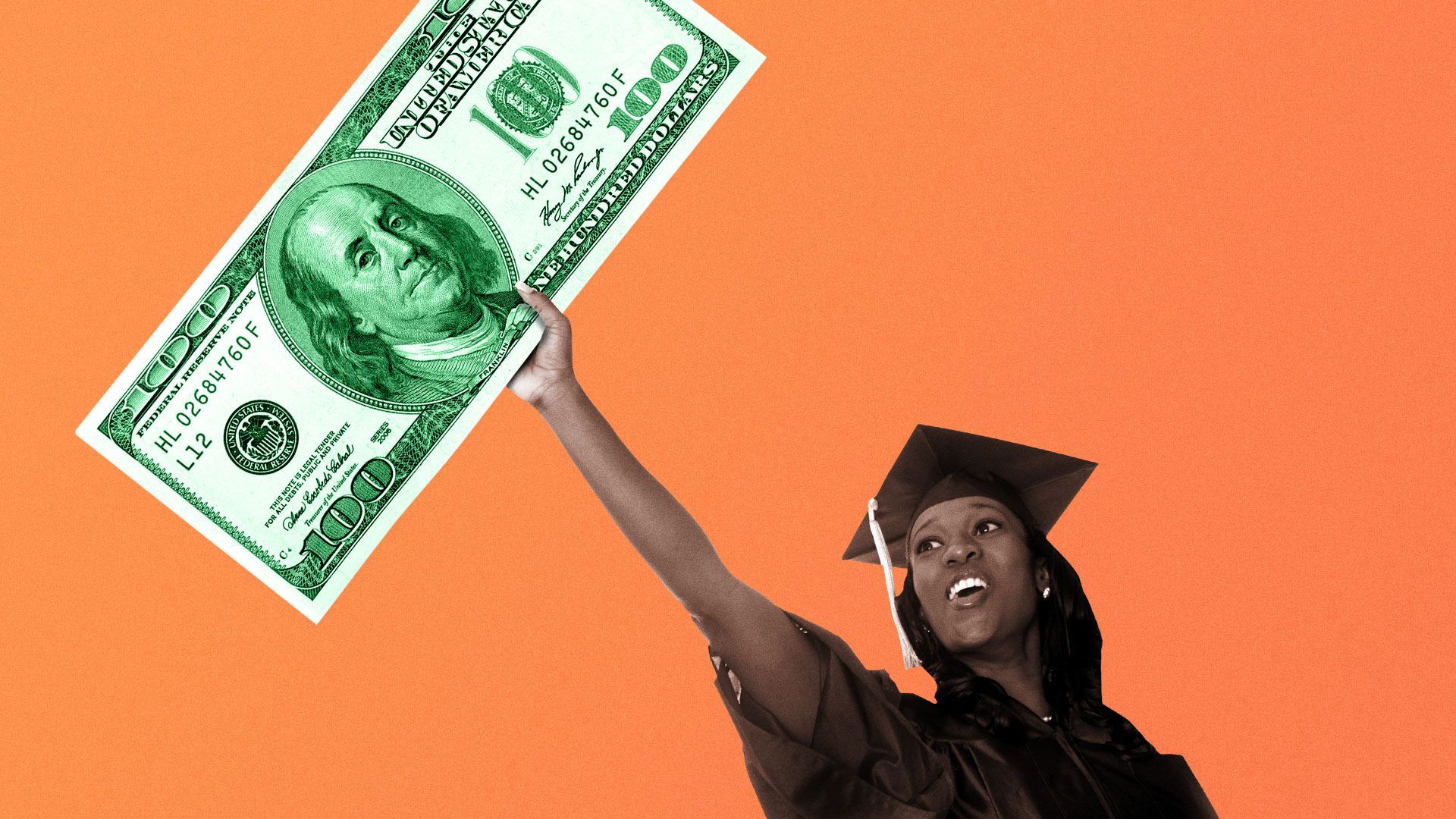 The Senate version of the $1.9 trillion COVID-19 relief package, which cleared the chamber Saturday, was amended to remove taxes on forgiven student loan debt through 2025, the Wall Street Journal reports.
Why it matters: The provision, which was included by Democrats this week, paves the way for President Biden to forgive student debt without burdening thousands of Americans with a new tax. Biden has resisted calls from Democrats to do so via executive action, urging Congress to pass legislation instead.
Federal law usually treats forgiven debt as taxable income. Biden's pledge to forgive up to $10,000 in debt per individual would have increased "the tax bills of many households by a larger amount than the monthly payments they would have paid on the debt for that year," former Obama administration official Adam Looney tells the Journal.
Where it stands: The House is now expected to pass the bill for President Biden to sign it into law.
The government will lose some $44 million in revenue because of the provision, WSJ writes, citing the congressional Joint Committee on Taxation.
Details: All federal student loans are eligible, including state education loans, institutional loans, private student loans and private parent loans.
Editor's note: This story has been corrected to remove a reference to Biden promising to forgive student debt through executive action.
Go deeper