Updated Mar 7, 2021 -

World
In photos: Pope Francis spreads message of peace on first trip to Iraq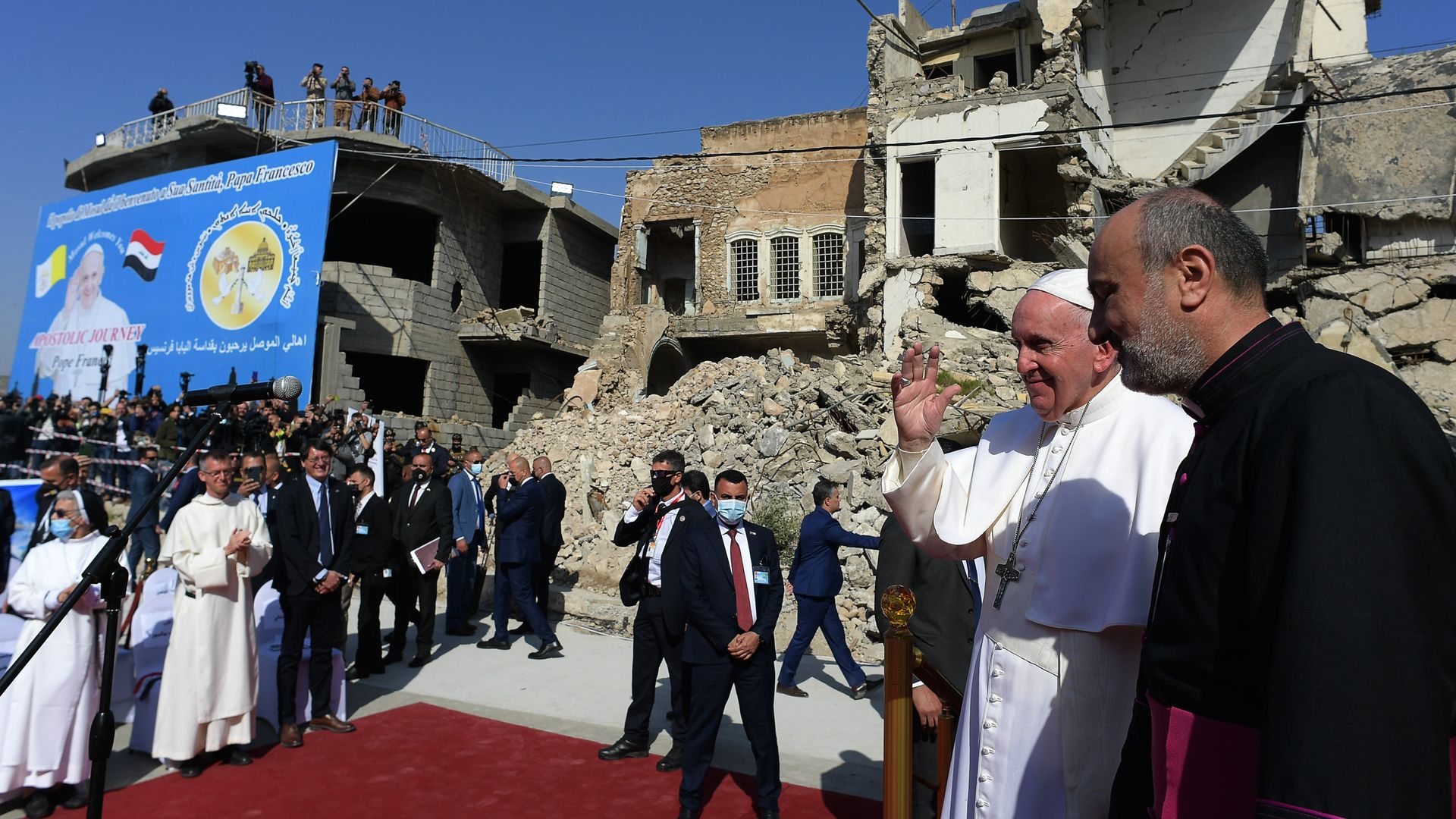 Pope Francis was on Sunday visiting areas of northern Iraq once held by Islamic State militants.
Why it matters: This is the first-ever papal trip to Iraq. The purpose of Francis' four-day visit is largely intended to reassure the country's Christian minority, who were violently persecuted by ISIS, which controlled the region from 2014-2017.
The big picture: On the third day of his historic trip to Iraq, which is heavily featured in the Old Testament, the pope met at the the city of Erbil's airport Sunday with Nechirvan Barzani, the president of the autonomous region of Iraqi Kurdistan, and Masrour Barzani, the region's prime minister.
The pontiff then flew by helicopter to the former ISIS stronghold of Mosul, where he led a prayer "amidst the ruins and along with the people of Iraq, for all the victims of war in the country and throughout the Middle East," per the Vatican News.
On Saturday, he met with Grand Ayatollah Ali al-Sistani, the head of the Shiite Islam religious establishment in the holy city of Najaf, Iraq, where he denounced extremism in the country and pushed for peace.
What they're saying: "We believers cannot be silent when terrorism abuses religion," the pope said Satuerday. "Dark clouds of terrorism, war and violence have gathered over this country. All its ethnic and religious communities have suffered."
"From this place, where faith was born, from the land of our father Abraham, let us affirm that God is merciful and that the greatest blasphemy is to profane his name by hating our brothers and sisters," he continued. "Hostility, extremism and violence are not born of a religious heart: they are betrayals of religion"
Al-Sistani, in a statement issued by his office after the meeting, maintained that Christians should "live like all Iraqis, in security and peace and with full constitutional rights," noting the "role that the religious authority plays in protecting them, and others who have also suffered injustice and harm in the events of past years."
The Vatican said Francis expressed thanks to al-Sistani for having "raised his voice in defense of the weakest and most persecuted" amid violence in Iraq's recent history, adding the meeting "underlined the importance of collaboration" between religions.
Of note: The Washington Post reported some challenges were "evident" during his visit Saturday: "At the interreligious event occurring in the founding land of Islam, Christianity and Judaism, no Jews were present onstage."
In photos: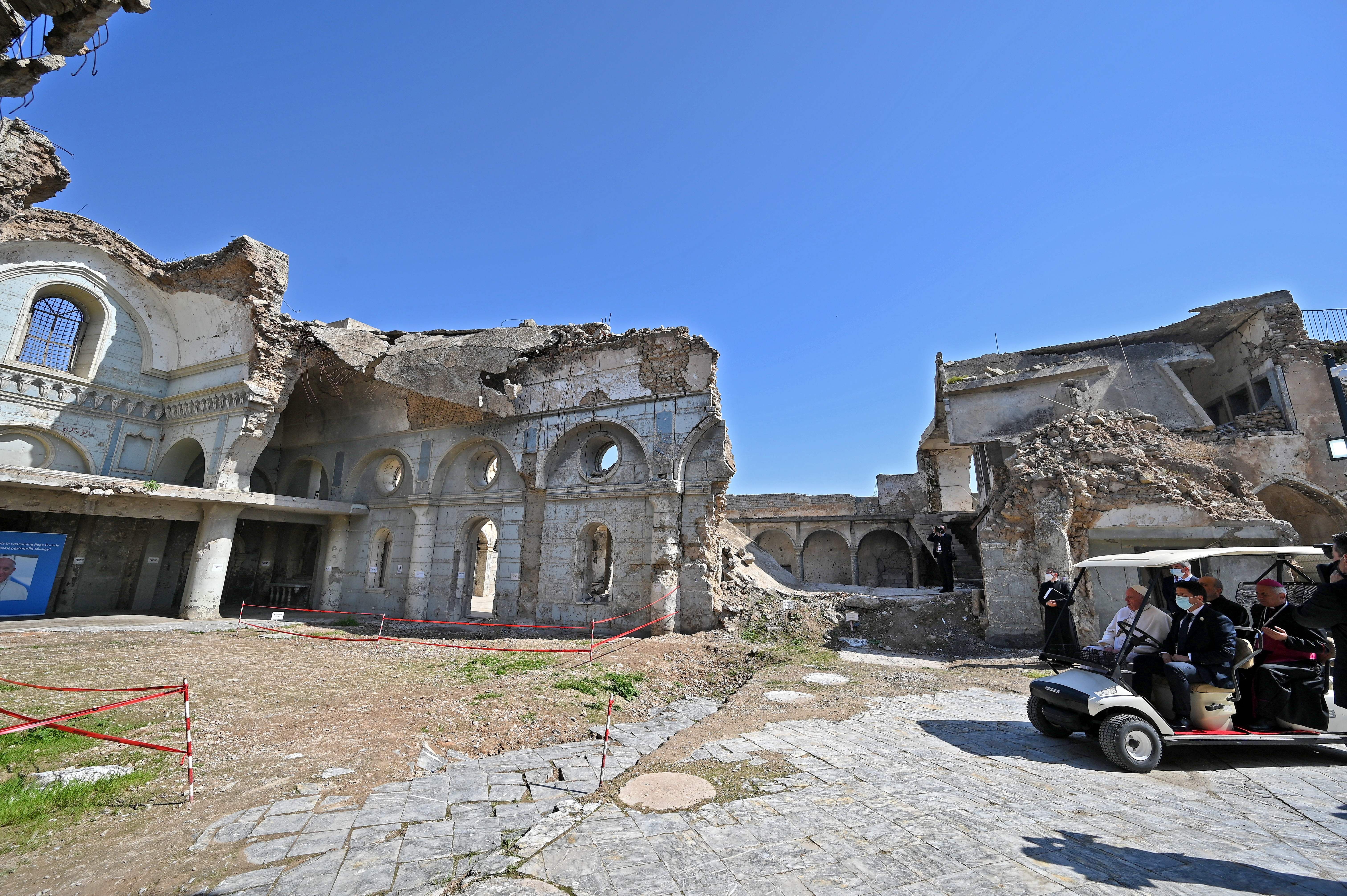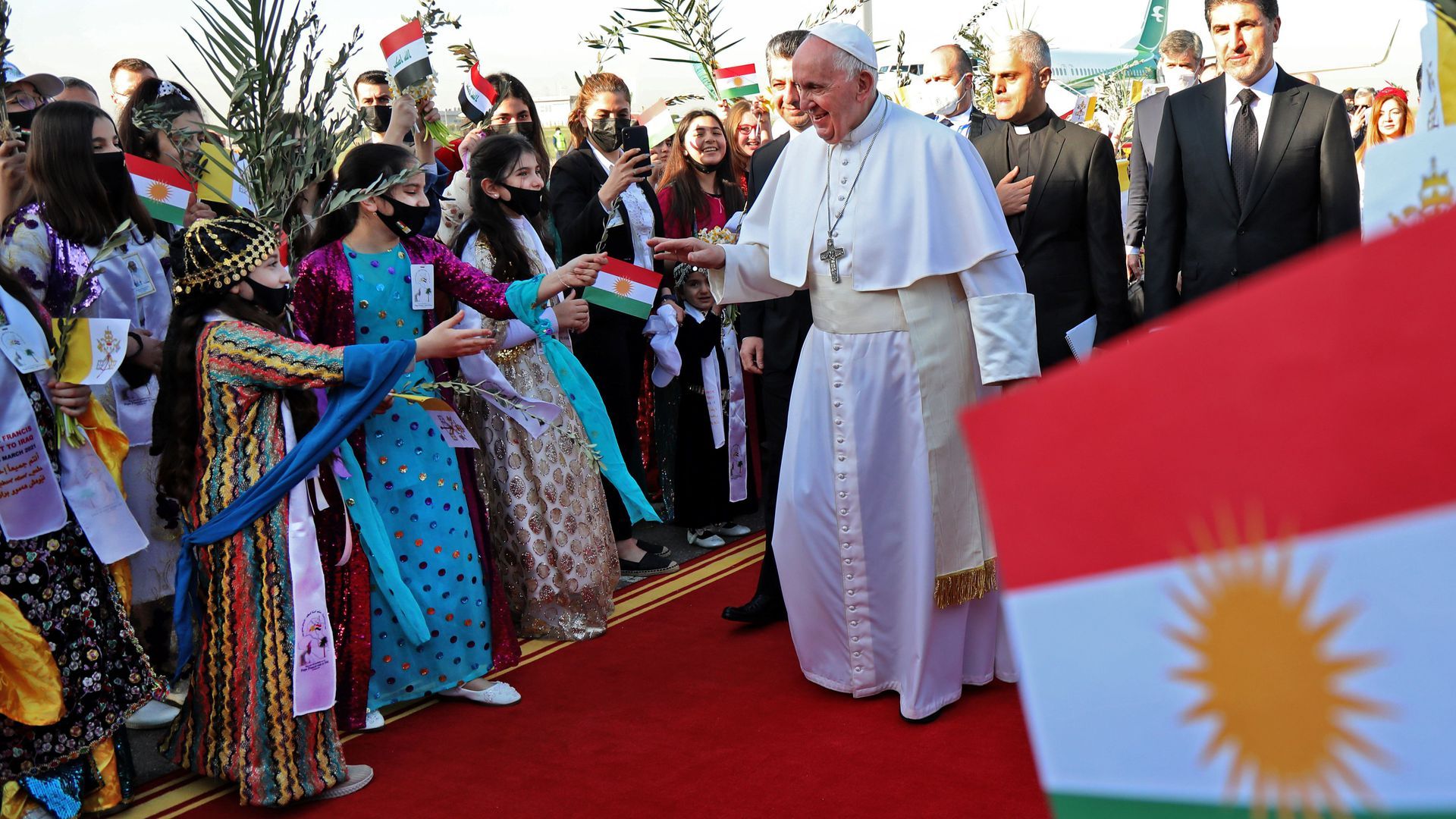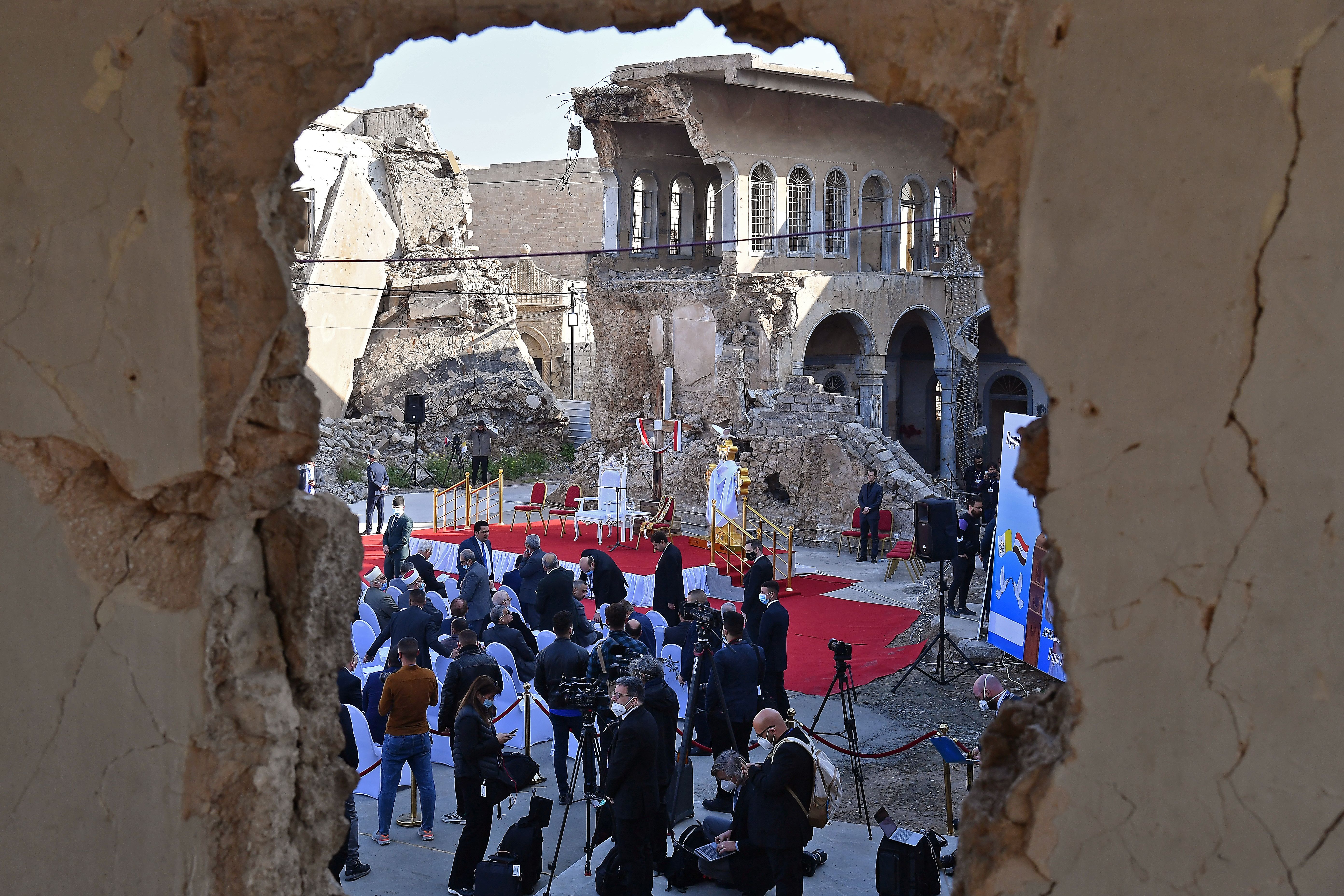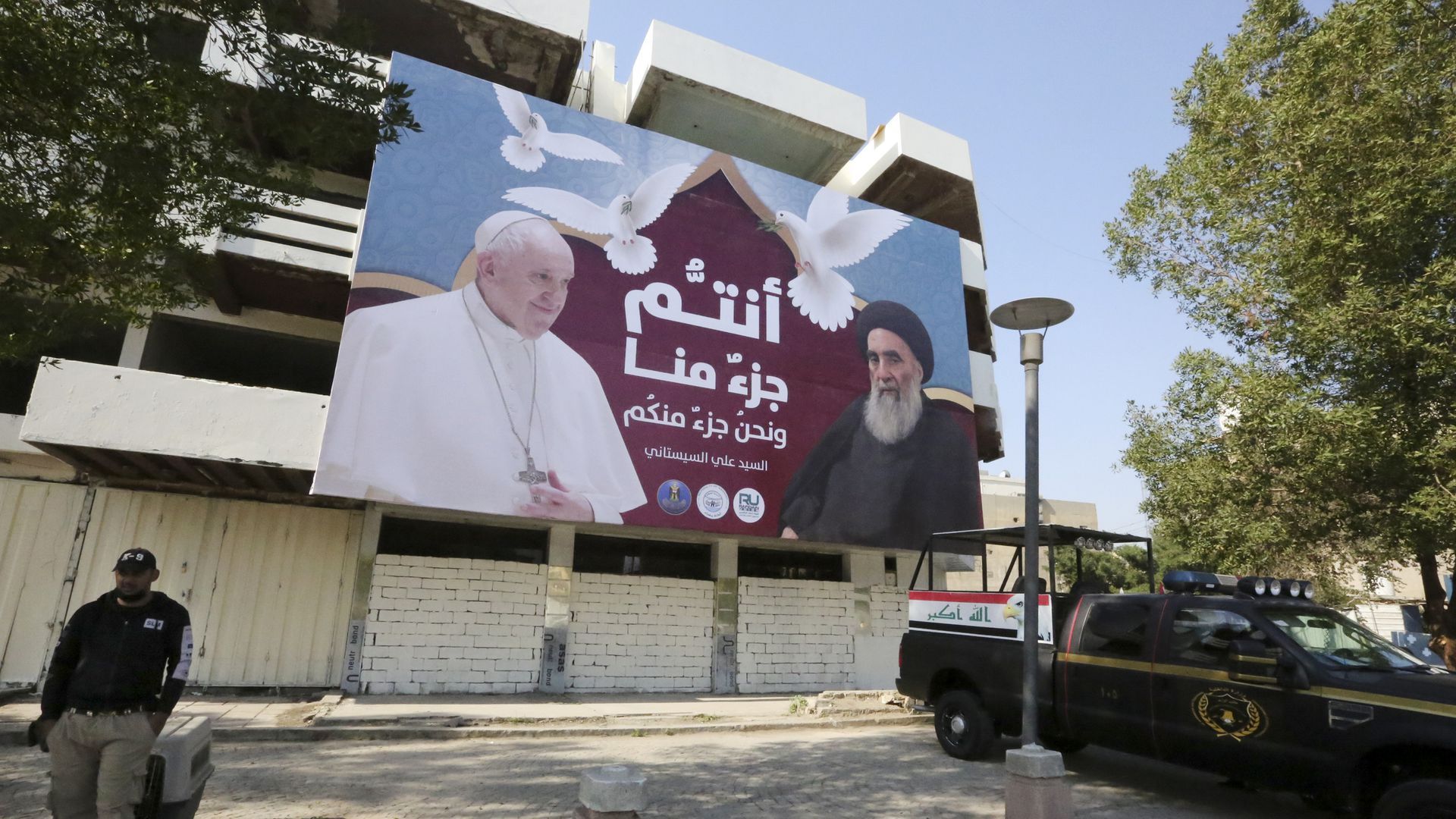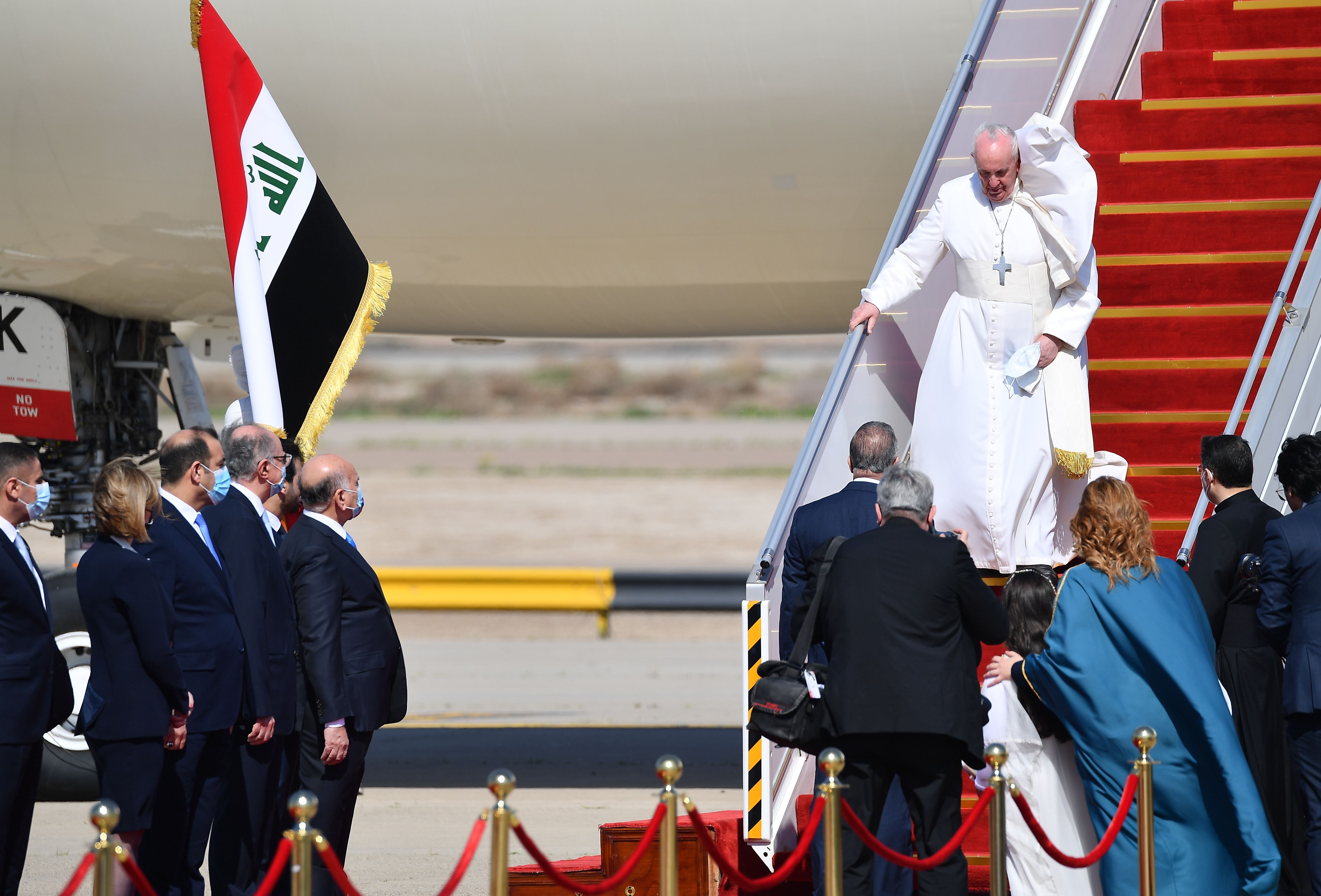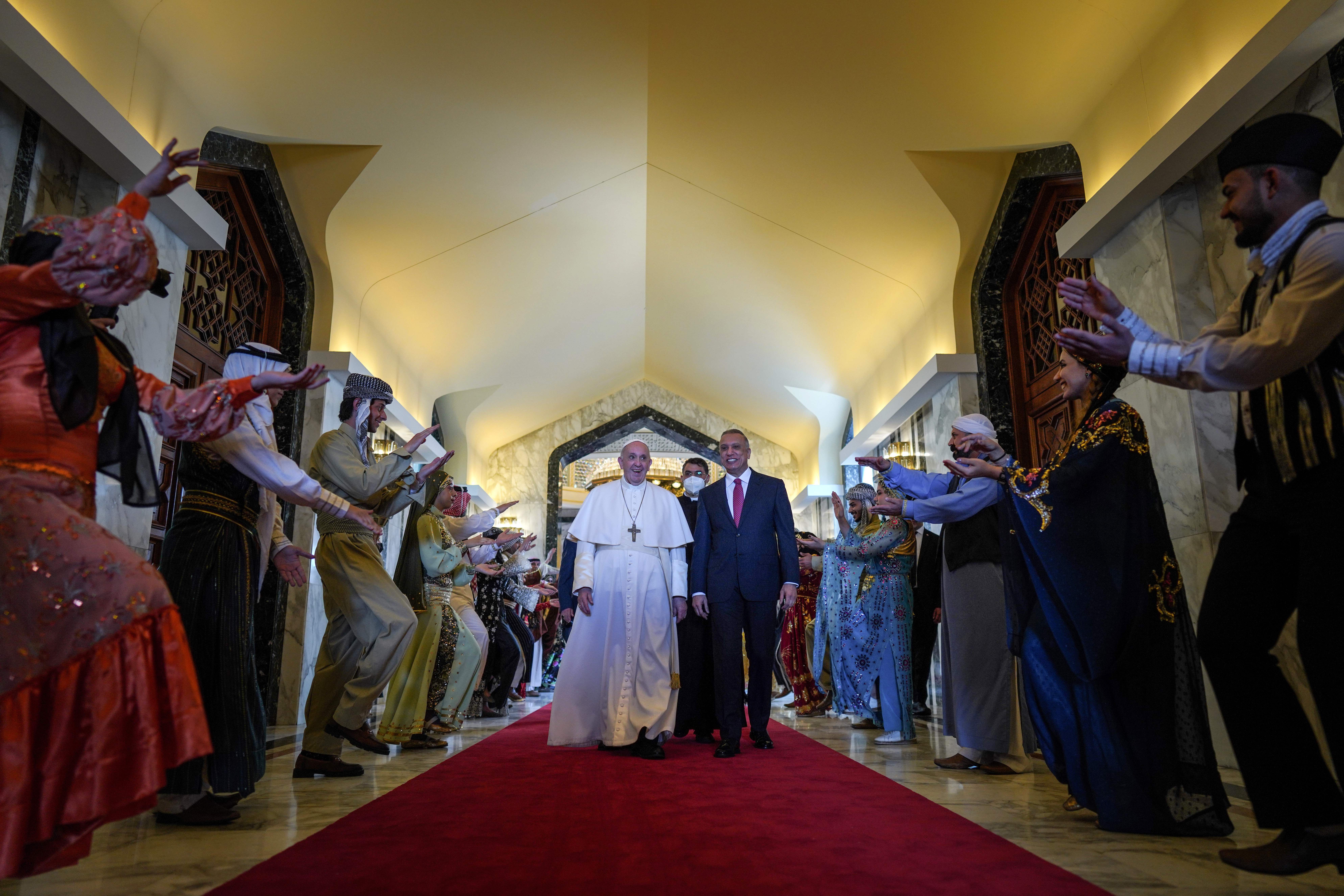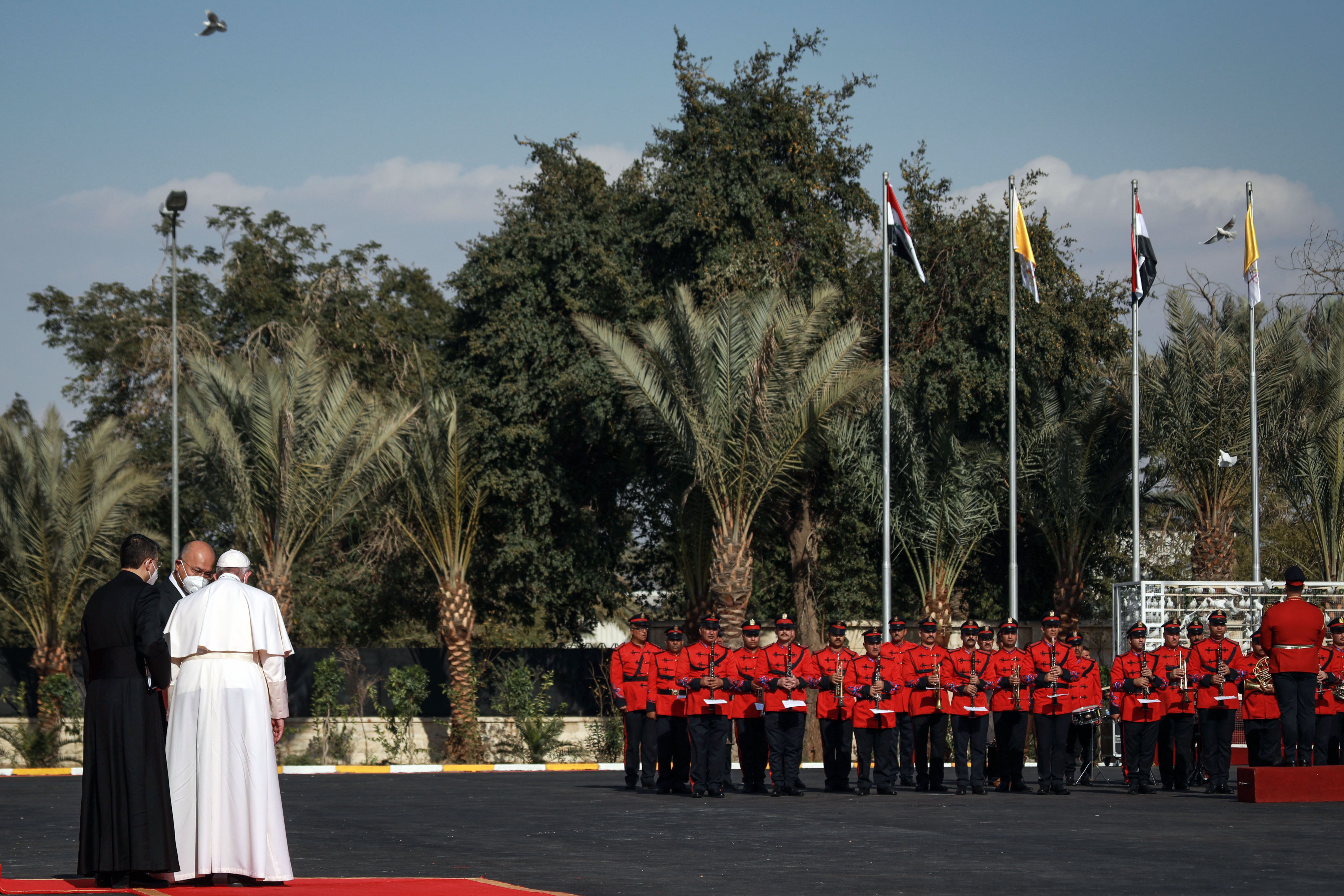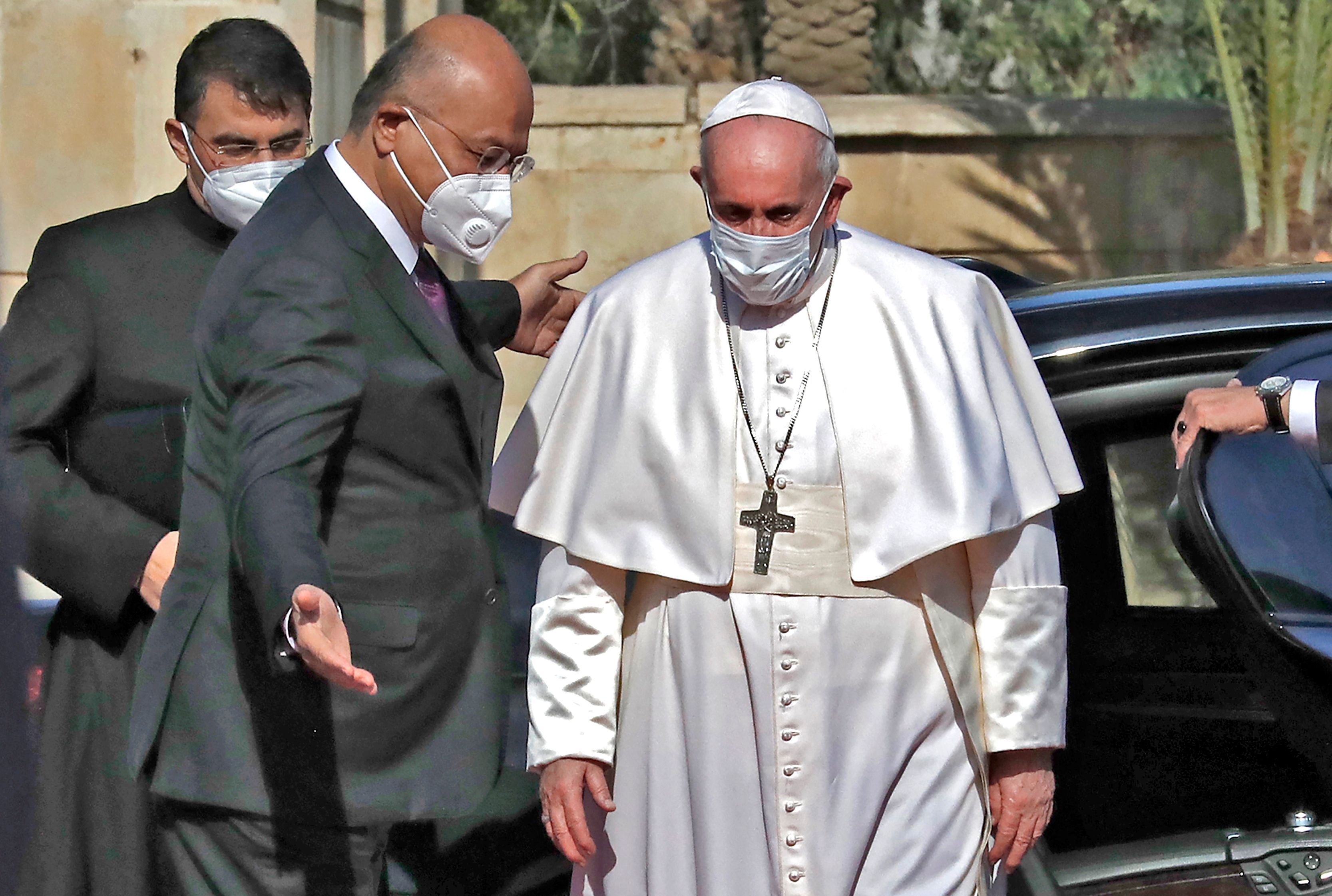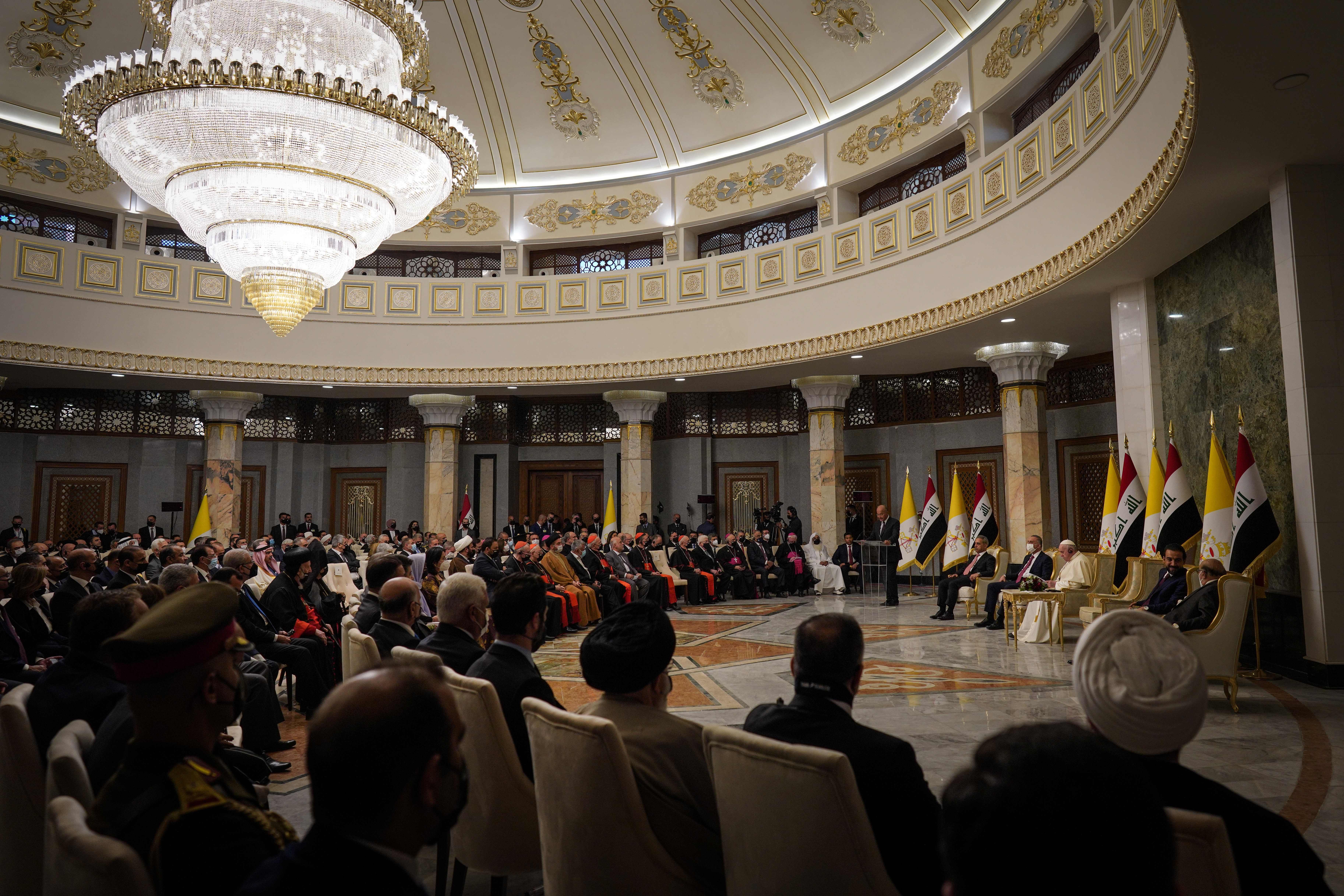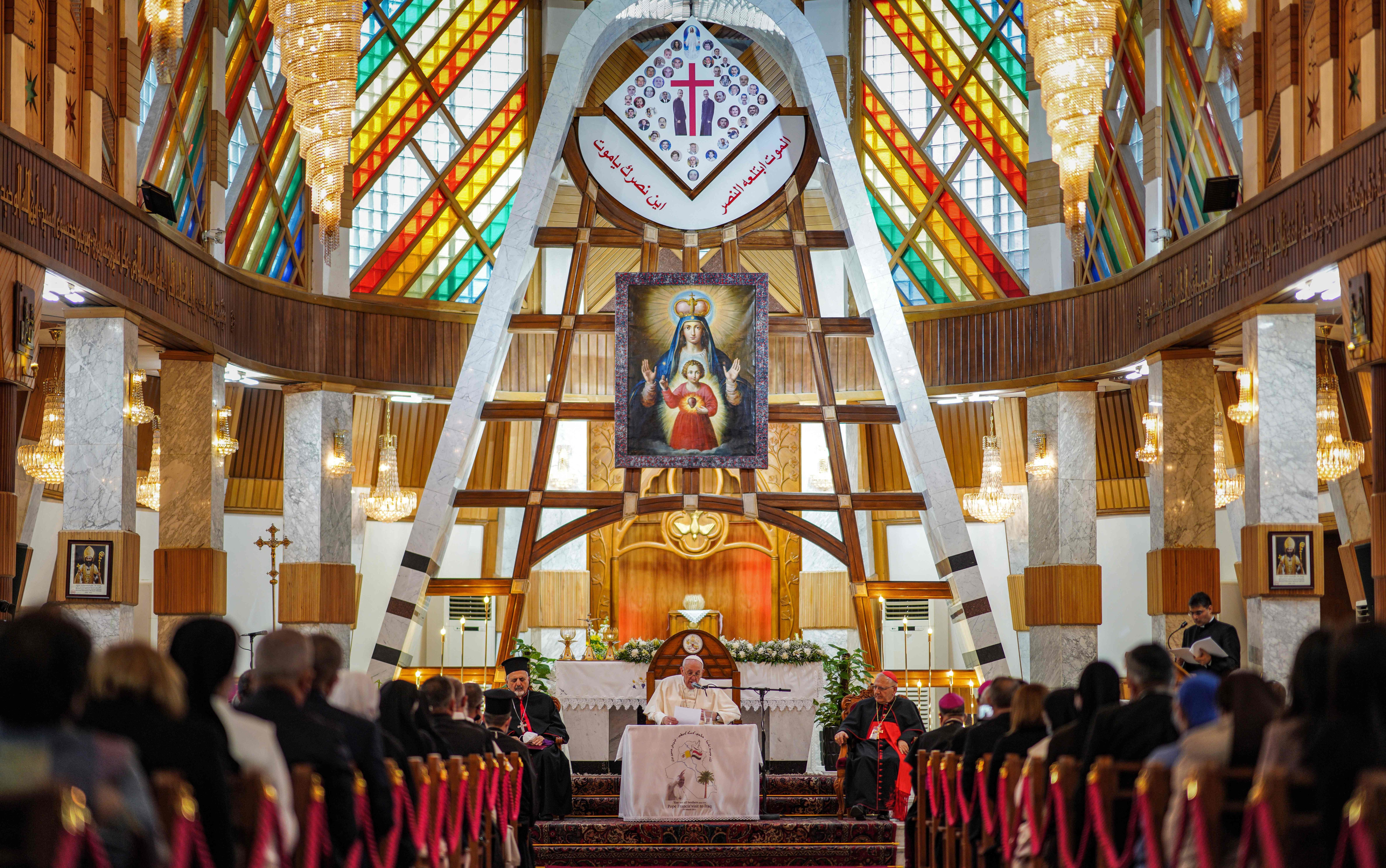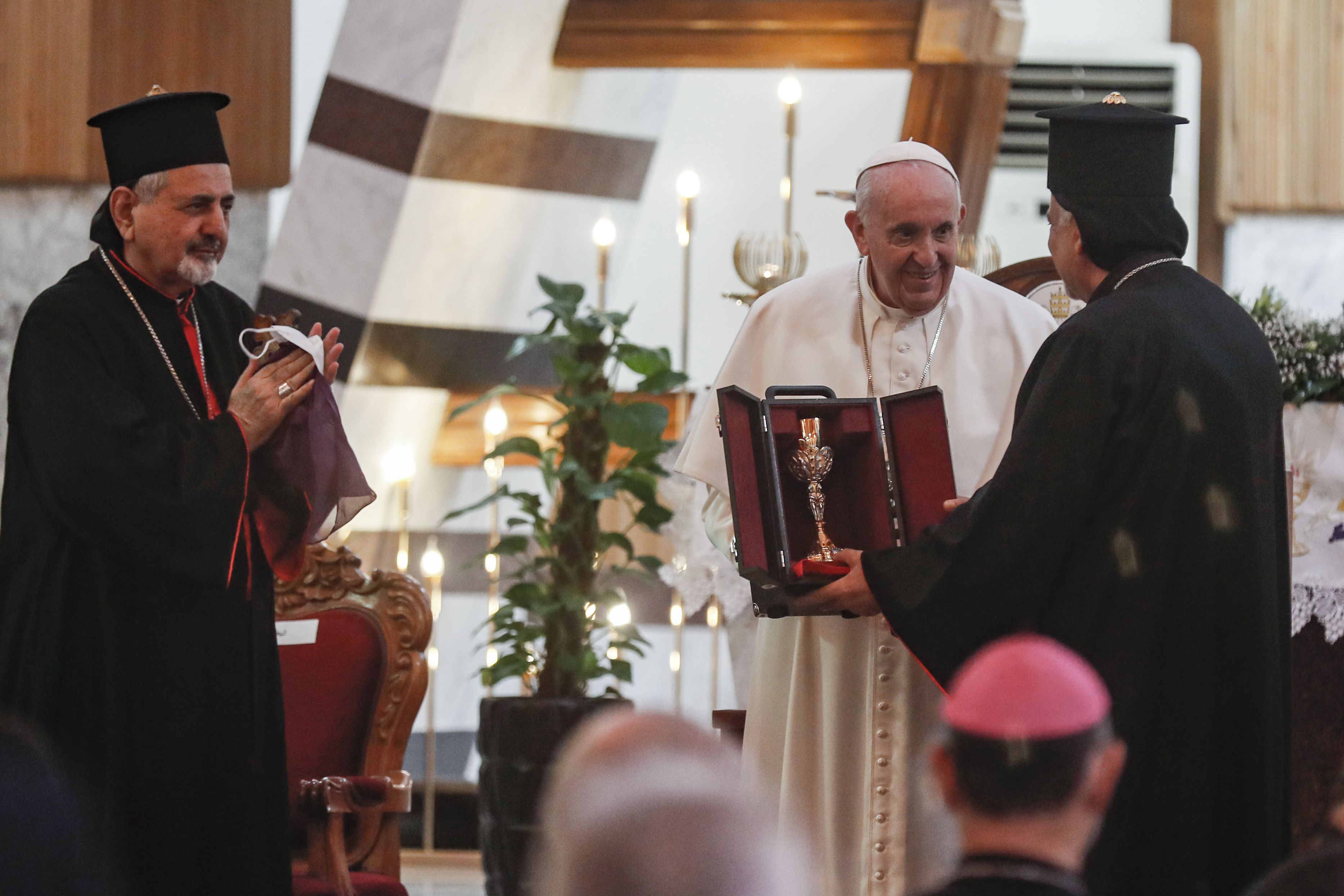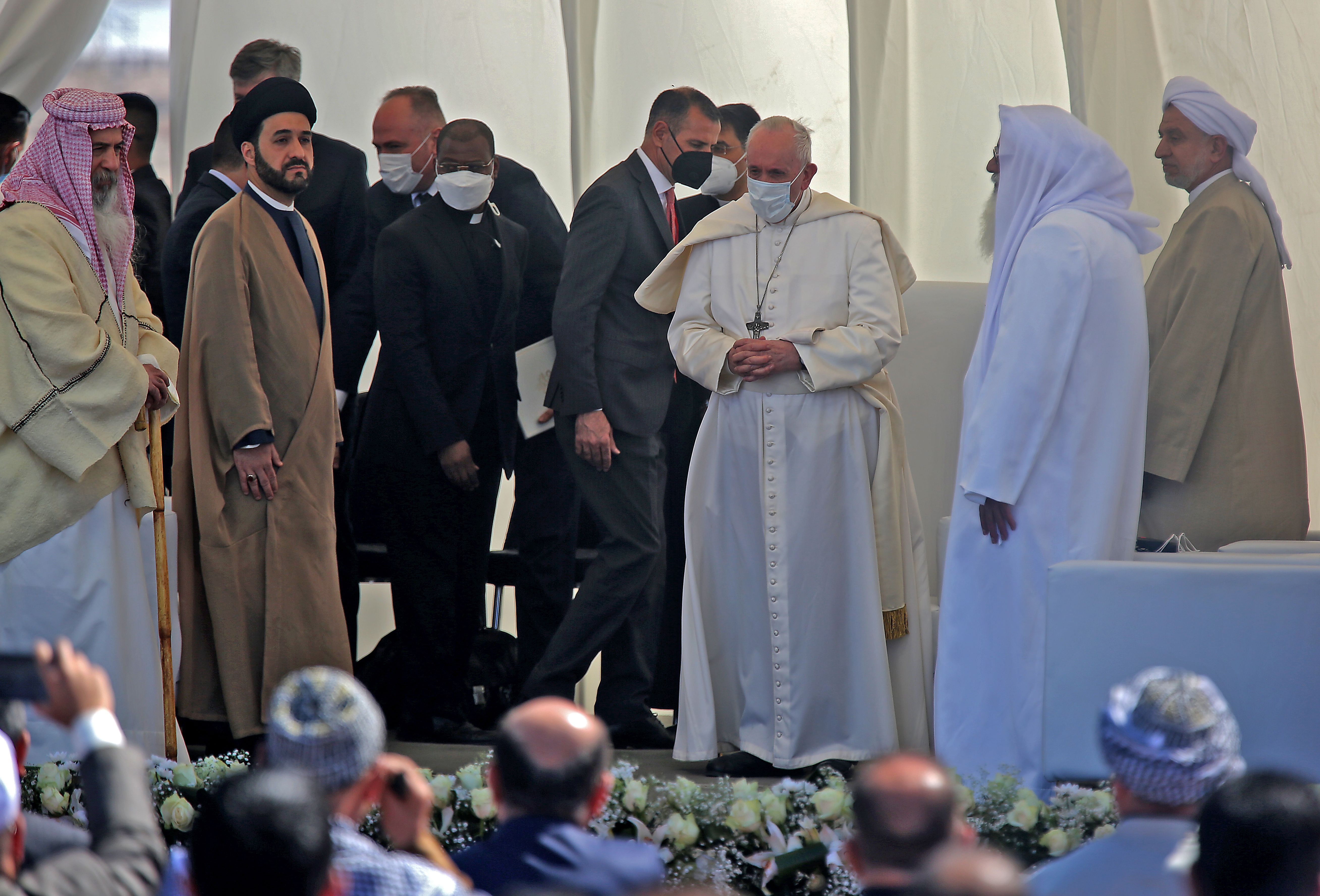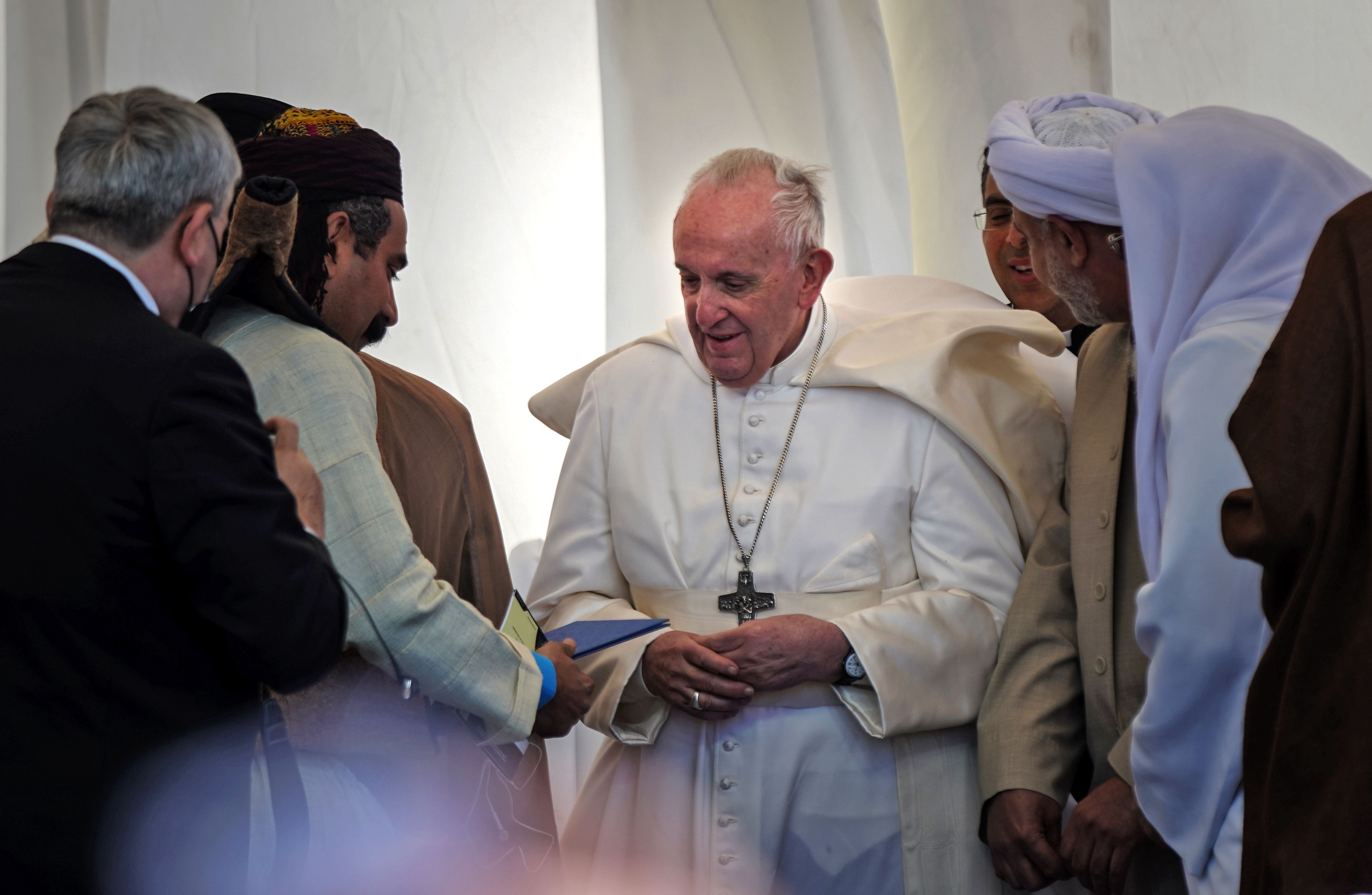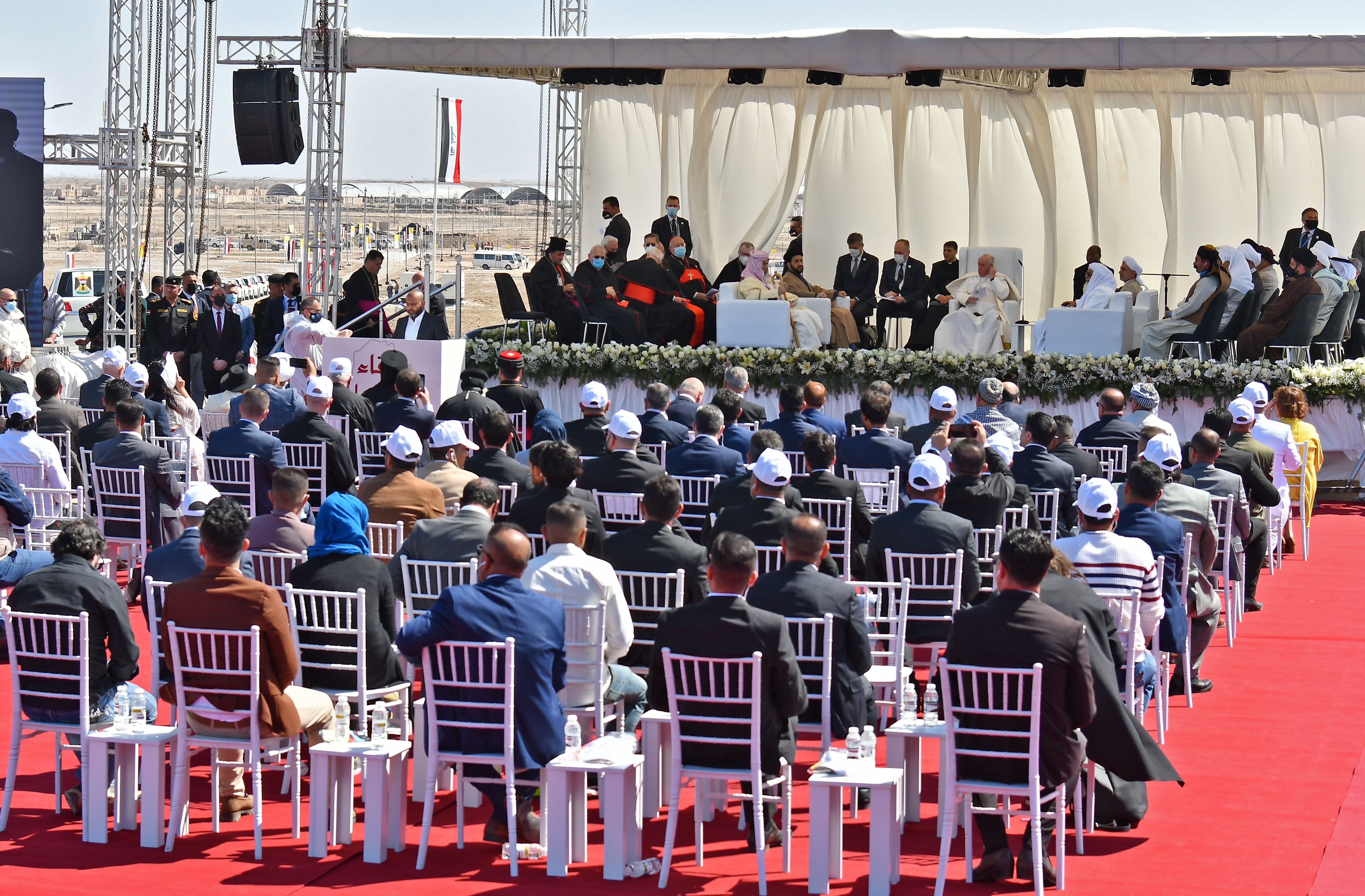 Go deeper: Pope Francis' itinerary
Editor's note: This article has been updated with additional details of the pope's trip and more photos.
Go deeper