FDA to increase sampling for toxic heavy metals in baby food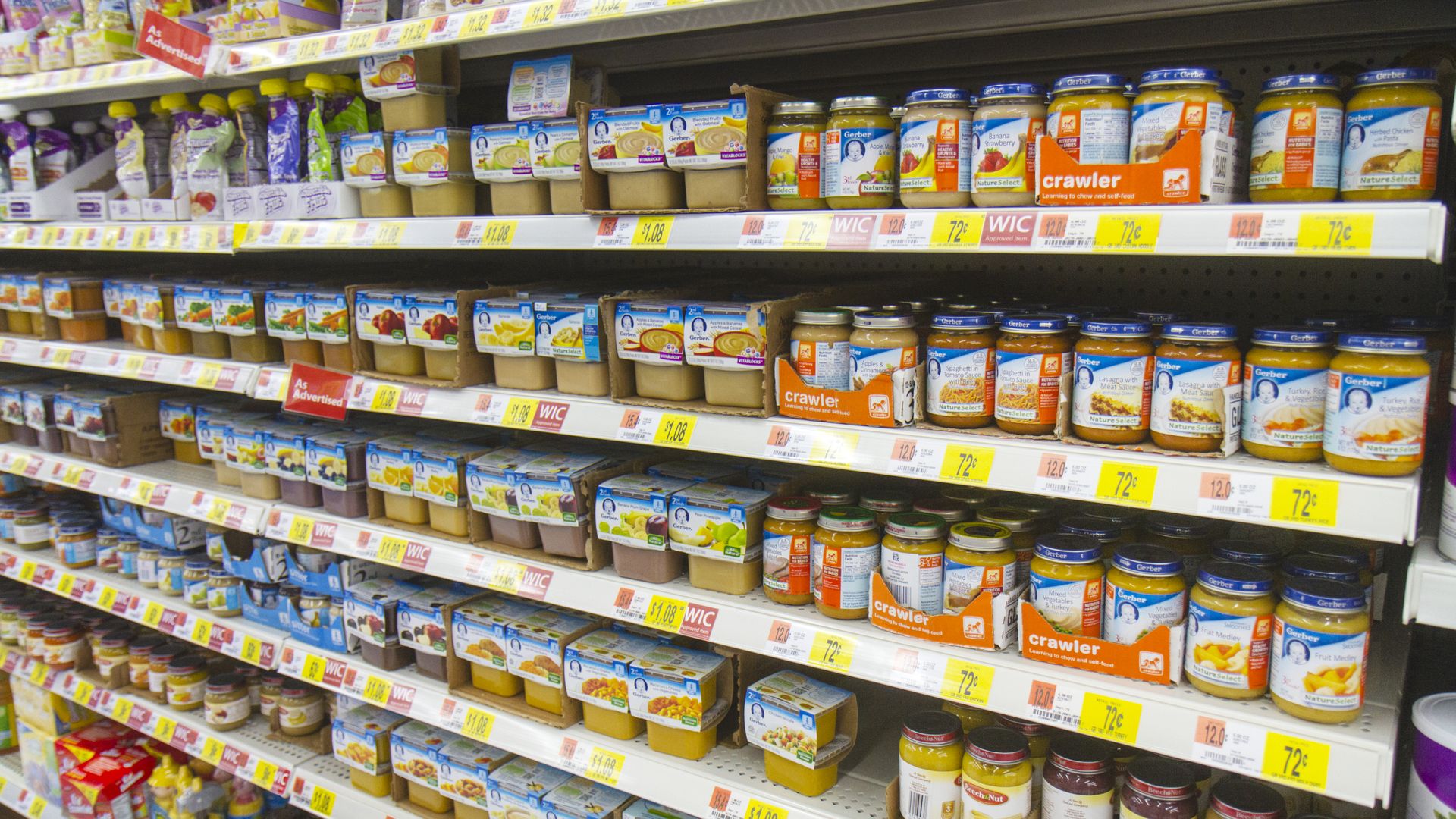 The Food and Drug Administration said Friday it will attempt to reduce chemical hazards in foods for babies and young children by increasing inspections of processing plants and sampling more food products for toxic heavy metals.
Why it matters: It follows a Congressional report published last month that found "dangerous levels" of arsenic, lead, mercury and other toxic heavy metals in baby food products made by U.S. companies.
Exposure to heavy metals can cause neurotoxic damage. Infants and children are more vulnerable to damage from exposure.
What they're saying: The FDA said it sent a letter to baby food manufacturers to remind them of their responsibility to reduce toxic elements in foods to levels as low as is reasonably achievable.
"We share the public's concerns for the health of America's children, and want to reassure parents and caregivers that at the levels we have found through our testing, children are not at an immediate health risk from exposure to toxic elements in foods," the administration said.
"It's important to understand that toxic elements are present in the environment, including in our air, water and soil, and therefore are unavoidable in the general food supply."
In addition to increased samples and inspections, the FDA said it will issue guidance "to identify action levels for contaminants in key foods, with plans to revisit those levels on a regular basis and lower them if appropriate."
Yes, but: The administration stopped short of committing to issuing new regulations, though it said it would take compliance and enforcement actions if necessary.
Go deeper