U.S. cites Ukrainian oligarch for involvement "in significant corruption"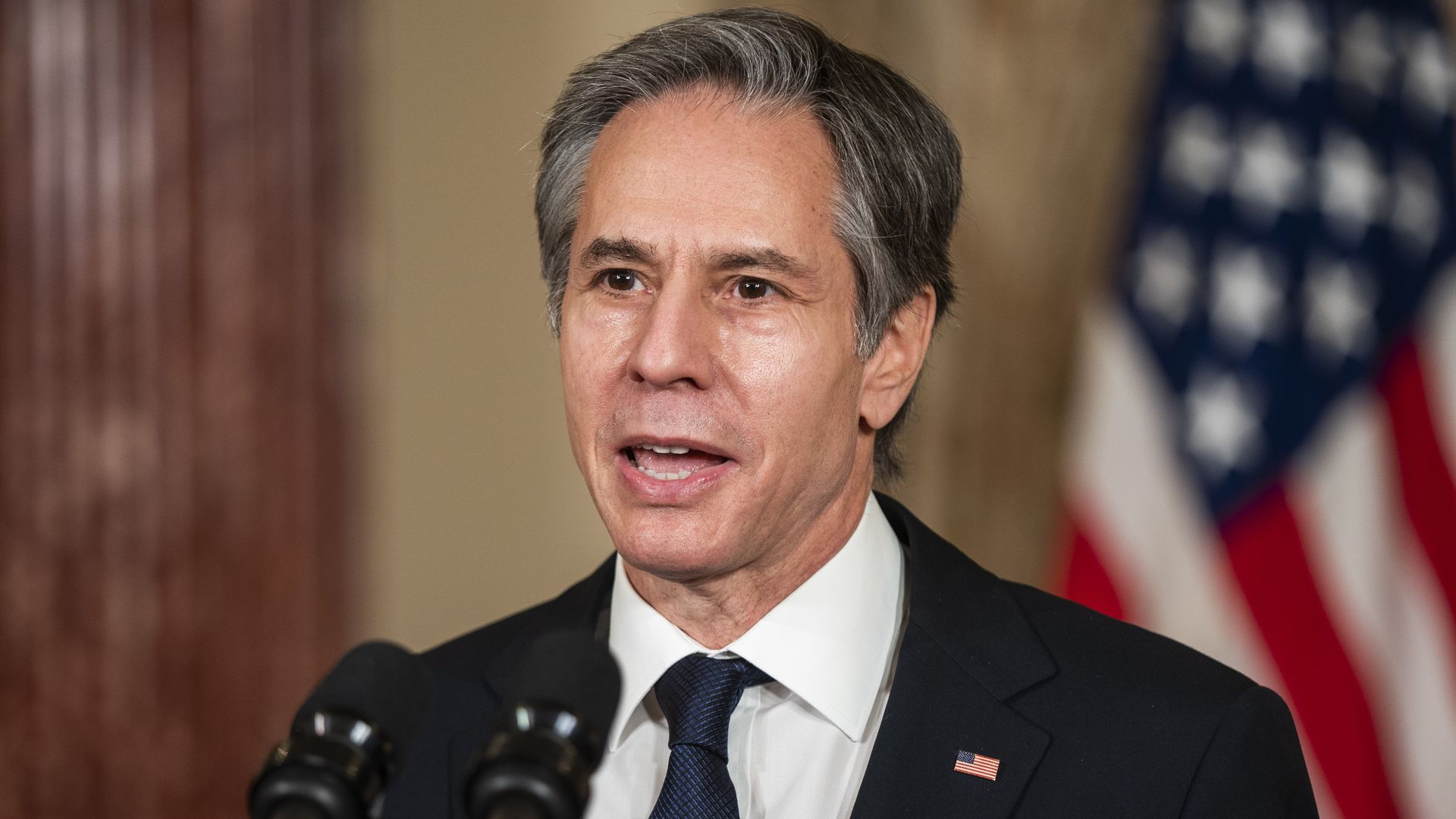 Secretary of State Antony Blinken on Friday designated former Ukrainian billionaire and former public official Ihor Kolomoyskyy as an individual involved "in significant corruption."
Why it matters: The designation prohibits Kolomoysky and his immediate family from traveling to the U.S. and signals that the Biden administration will help Ukrainian President Volodymyr Zelenskyy in his fight against oligarchs and entrenched corruption. U.S. authorities view Kolomoyskyy as among the most powerful of the oligarchs.
A source close to Ukrainian President Zelenskyy told Axios: "The presidential administration in Kyiv is elated — this is a huge story in Ukraine."
Background: Kolomoyskyy was long seen as Zelenskyy's patron. He owns the TV station that made Zelenskyy famous and his support helped Zelenskyy land the presidency. But their relationship has soured since Zelenskyy took office and sought to crackdown on corruption.
Buzzfeed News reported in May that Kolomoyskyy was being investigated "for allegedly laundering hundreds of millions of dollars in U.S. real estate," with much of the money landing in downtown Cleveland.
In 2019, the FBI announced it would be investigating Kolomoyskyy for alleged financial crimes, including money laundering, The Daily Beast reported.
Kolomoyskyy, owner of PrivatBank, Ukraine's biggest bank, allegedly moved out over $5.5 billion via fraudulent schemes. But he denies the accusations, per the Kyiv Post.
What they're saying: From 2014 to 2015, "Kolomoyskyy was involved in corrupt acts that undermined rule of law and the Ukrainian public's faith in their government's democratic institutions and public processes, including using his political influence and official power for his personal benefit," Blinken said in his statement announcing the action.
"This designation reaffirms the U.S. commitment to supporting political, economic, and justice sector reforms that are key to Ukraine's Euro-Atlantic path. The United States continues to stand with all Ukrainians whose work drives reforms forward."
Go deeper