What we're driving: 2022 Chevrolet Bolt EUV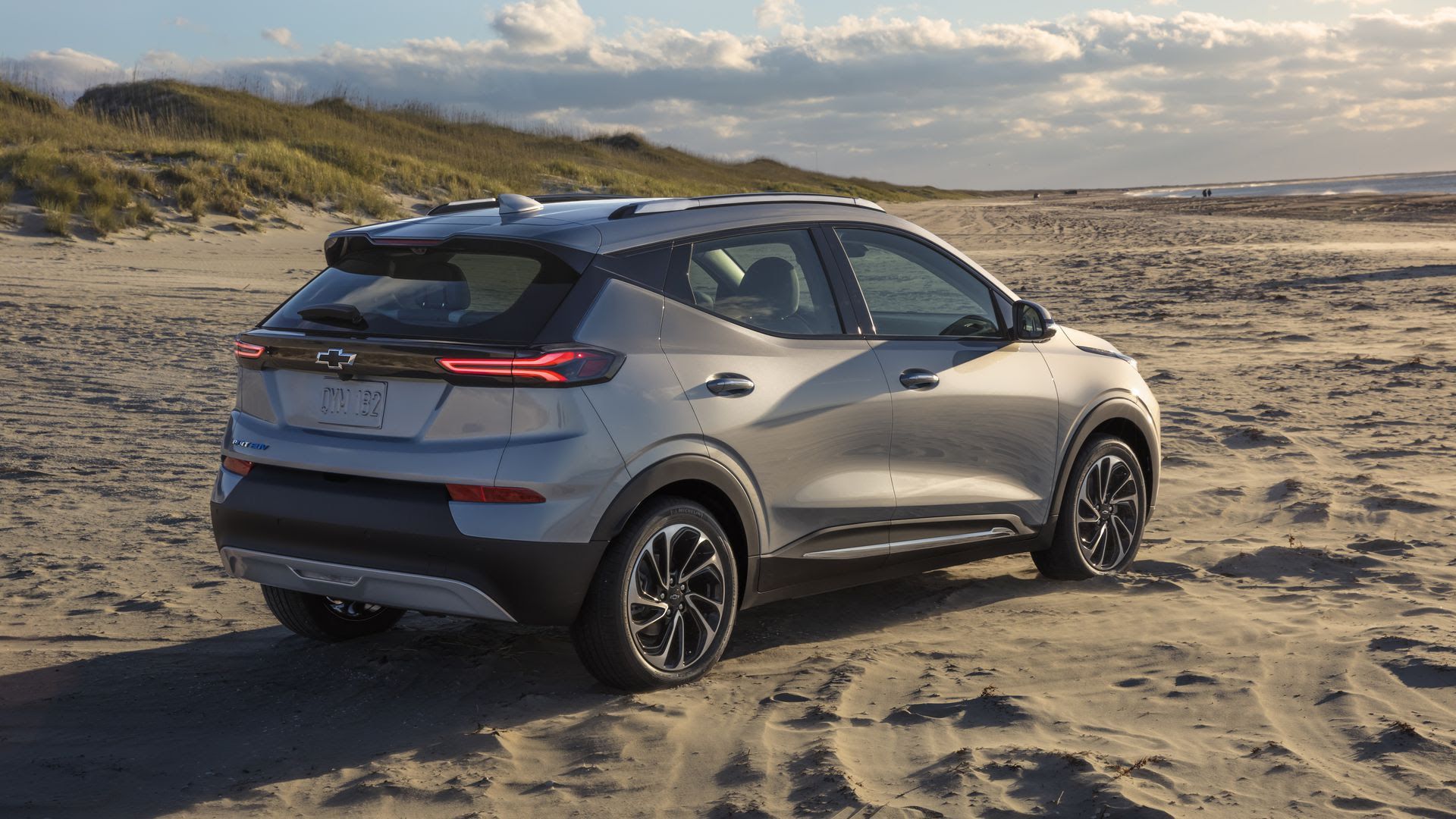 The 2022 Chevrolet Bolt EUV offers two important innovations in one small package: it runs on electricity, and it can drive itself on the highway.
The big picture: The Bolt EUV — or electric utility vehicle — is the slightly bigger brother to Chevy's refreshed Bolt EV.
Yes, but: Without all-wheel-drive, it's a stretch to call it an SUV. Chevy uses the phrase "SUV-like."
Both models are the first Chevys available with GM's Super Cruise hands-free assisted-driving technology.
Until now, Super Cruise has been limited to much higher-priced Cadillacs.
Quick take: My hands-free drive around the freeways of southeast Michigan was blissfully relaxing. I sat with my hands in my lap, but kept my eyes on the road, knowing the in-cabin camera was monitoring my alertness.
Several speeding cars cut in front of me, but the Bolt EUV slowed appropriately, then resumed the following distance I had set.
How it works: The system is easy to use. Once centered in your lane, the Super Cruise icon illuminates on the instrument panel, indicating it's ready to activate.
Push the steering wheel-mounted button and the icon turns green, and a green bar appears across the top of the steering wheel.
When it's time to take back control — at an exit or interchange, for example — the bar flashes red.
One fun thing: A new "one-pedal driving" feature for city driving means you don't even need the brake. Take your foot off the accelerator and the car comes to a stop, capturing energy and putting it back into the battery.
By the numbers: Pricing is attractive, partly because Chevy EVs are not currently eligible for a $7,500 tax credit (but that could change soon if Democrats in Washington extend EV incentives).
The Bolt EUV starts at $33,995, and a loaded Launch Edition with Super Cruise sells for $43,495. Otherwise, Super Cruise is a $2,200 option.
Chevy is even covering the cost of installing Level 2 charging capability in customers' homes.
Go deeper