House passes sweeping election and anti-corruption bill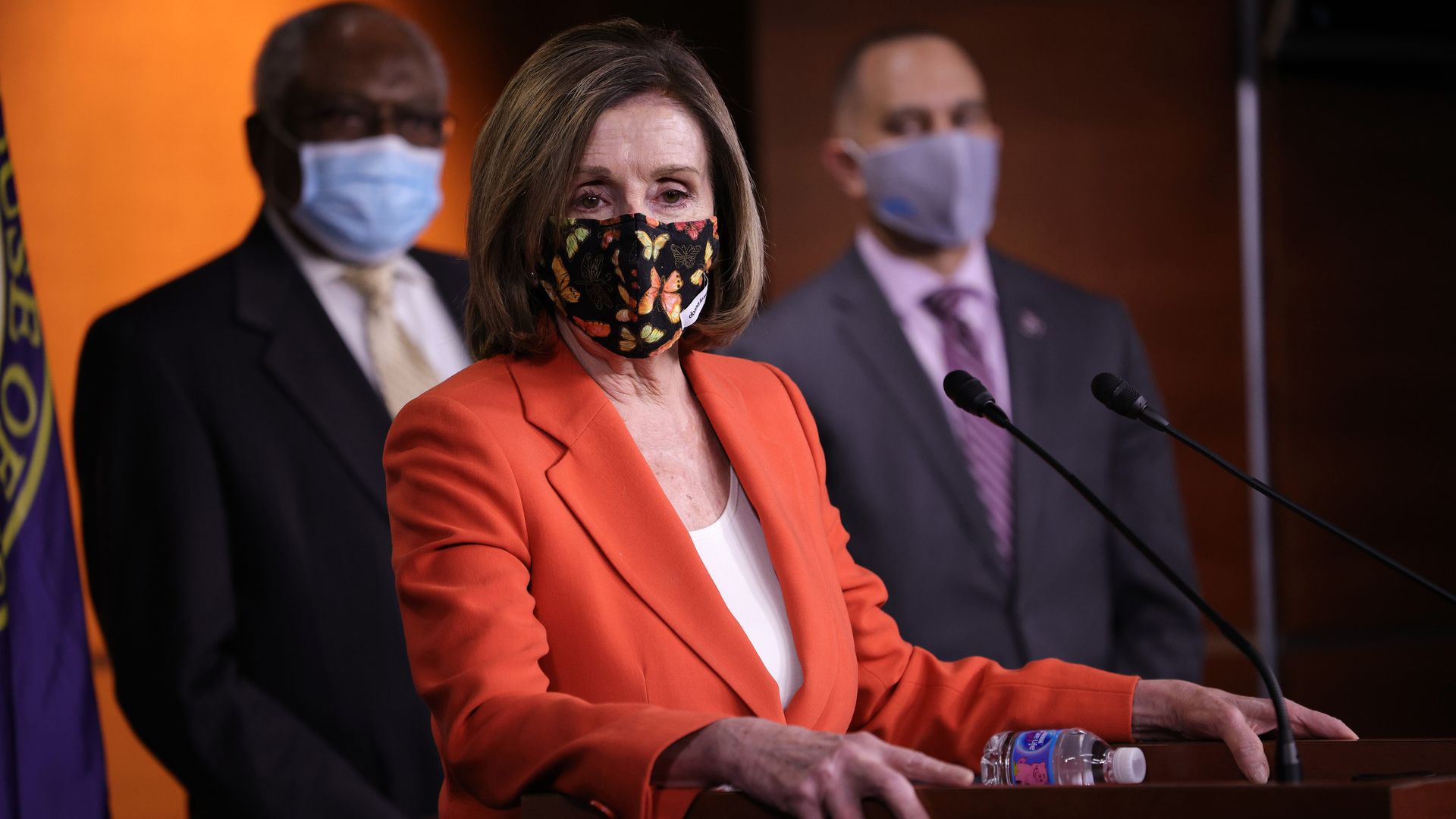 The House voted 220-210 Wednesday to pass Democrats' expansive election and anti-corruption bill.
Why it matters: Expanding voting access has been a top priority for Democrats for years, but the House passage of the For the People Act (H.R. 1) comes as states across the country consider legislation to rollback voting access in the aftermath of former President Trump's loss.
The bill allows voters to register securely online or on Election Day, and prevent voter purges from registration records.
It would also restore voting rights for felons and expand early and absentee voting.
It would set national standards for early voting and voter registration.
The bill also contains a number of "anti-corruption" provisions they argue strengthens ethics rules for public servants, transparency round campaign finance, and restrictions on lobbying.
The bill requires presidential and vice presidential candidates to make tax returns publicly available, something that former President Trump refused to do.
The bill will also close the loopholes that allow spending of foreign nationals in US elections.
Democrats made the bill a center point of the 2018 midterm election and a similar package was passed in 2019.
The Biden administration weighed in on Monday, releasing a statement that as the U.S. faces "an unprecedented assault on our democracy, ... this landmark legislation is urgently needed to protect the right to vote and the integrity of our elections, and to repair and strengthen American democracy."
Former President Trump, in contrast, called for heavy restrictions on mail-in and absentee voting Sunday while continuing to falsely claim the election was "rigged."
What's next: The Senate Rules committee will hold a hearing on March 24 and quickly move to markup on the companion bill later this month. If it comes to the floor, it will need 60 votes to pass.
"If anyone has doubts that this wasn't the fundamental number one issue of last year — in addition to the pandemic — but the number one issue when it comes to our constitutional rights as Americans, just look at January 6," Sen. Amy Klobuchar (D-Minn.) told Axios during a phone interview.
"They literally were trying to stop people from counting the people's votes, the electoral college votes that were a result of all the elections in the country."
Go deeper