Why fears of a SPAC bubble may be overblown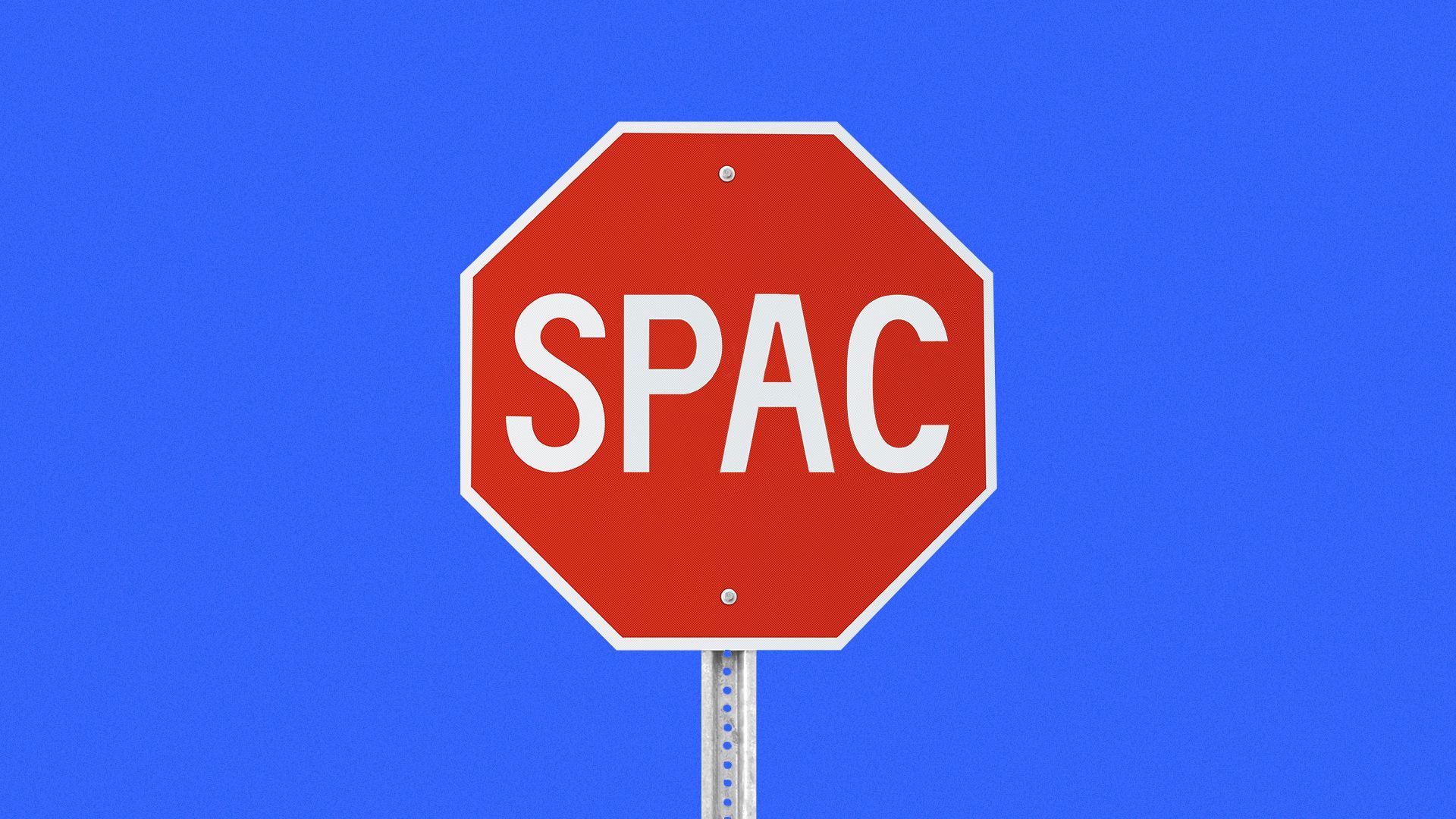 The SPAC surge continues unabated, with 10 new ones formed since Wednesday morning. And that's OK.
Between the lines: There are growing concerns that retail investors are about to get rolled, with smart sponsors taking advantage of dumb money.
To be sure, many of these deals will fail. SPACs (special purpose acquisition companies) are pulling venture capital forward, and venture capital is inherently speculative.
And regulators should watch closely for conflicts of interest, including if SPAC sponsors are having pre-IPO conversations with potential targets (which is not allowed).
Reasons for (relative) calm: Unlike traditional venture capital or equities investing, though, SPACs have numerous guardrails.
Some of them are structural. Redemption rights, IPO proceeds held in escrow via T-bills and the ability for unit-holders to rebuff a merger.
There also is pricing pressure from the small number of institutional investors that have come to dominate the PIPE market. For example, it's not uncommon for a SPAC to win a bake-off by offering the highest price, only to renegotiate down after the letter of intent is signed. Not because the SPAC sponsor thinks it over-bid, but because the big PIPE players do.
"Target companies hate when this happens, but they're in an exclusivity period once they've signed the LOI, so their only option is to negotiate or wait a while and start the whole thing over," a SPAC banker explains.
Normal market forces are also at work. For example, the SPAC buying Dyal Capital is now just trading at 4 cents above the offering price, reflecting concerns about if the deal can get done amidst the litigation. And, of course, there are short-sellers trumpeting their skepticism, like Muddy Waters yesterday unloading on SPAC'd XL Fleet.
The bottom line: It does feel like there's a SPAC bubble. But, as investing bubbles go, SPACs may be among the most benign.
Go deeper