Exxon outlines plan to expand carbon capture efforts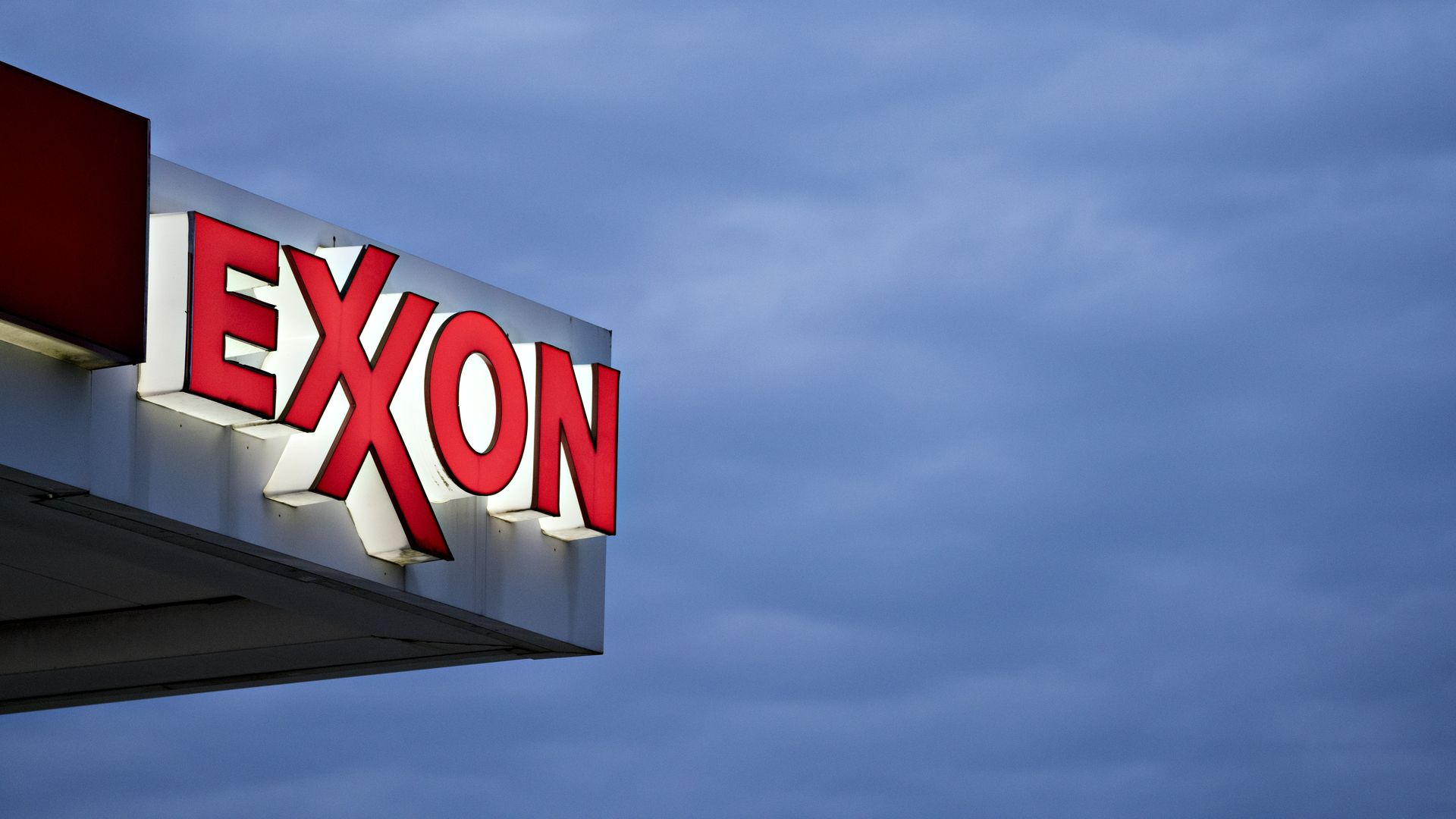 Exxon on Wednesday said the company sees a $2 trillion "addressable market" in carbon capture and storage by 2040, and argues the company has strong expertise that positions it well.
The big picture: Exxon is vowing increased spending to expand its carbon capture efforts in coming years and looking into other areas, though it has eschewed the renewable power efforts of European peers.
"Exxon is focused on carbon capture and storage, hydrogen and carbon offset markets that shield its core oil and gas business from potential energy transition threats," the Financial Times notes.
Where it stands: Exxon, under pressure to act on climate, sees an opening to turn it into a "real business," which is a change from prior years when it held a "pessimistic view of investing heavily to commercialize carbon-capture projects," The Wall Street Journal reports.
What they're saying: "We've made enough progress where we are bringing some of the technology to the field now," CEO Darren Woods told the paper.
"Couple that with governments around the world putting policies in place, investment interest in the space—all of this is coming together."
Yes, but: Activist investors say Exxon is still a laggard in the climate space.
"Exxon needs to commit to a deeper, long-term shift of its capital allocation strategies to be consistent with the Paris Agreement," the Coalition United for a Responsible Exxon, a group of investors and advocates, said on Wednesday.
And investment group Engine No. 1, which has nominated a slate of directors to Exxon's board, released an analysis yesterday arguing Exxon's climate efforts and aggressive oil production plans leave it ill-prepared for the future.
Go deeper