Some companies will keep mask mandates in states that lifted COVID-19 restrictions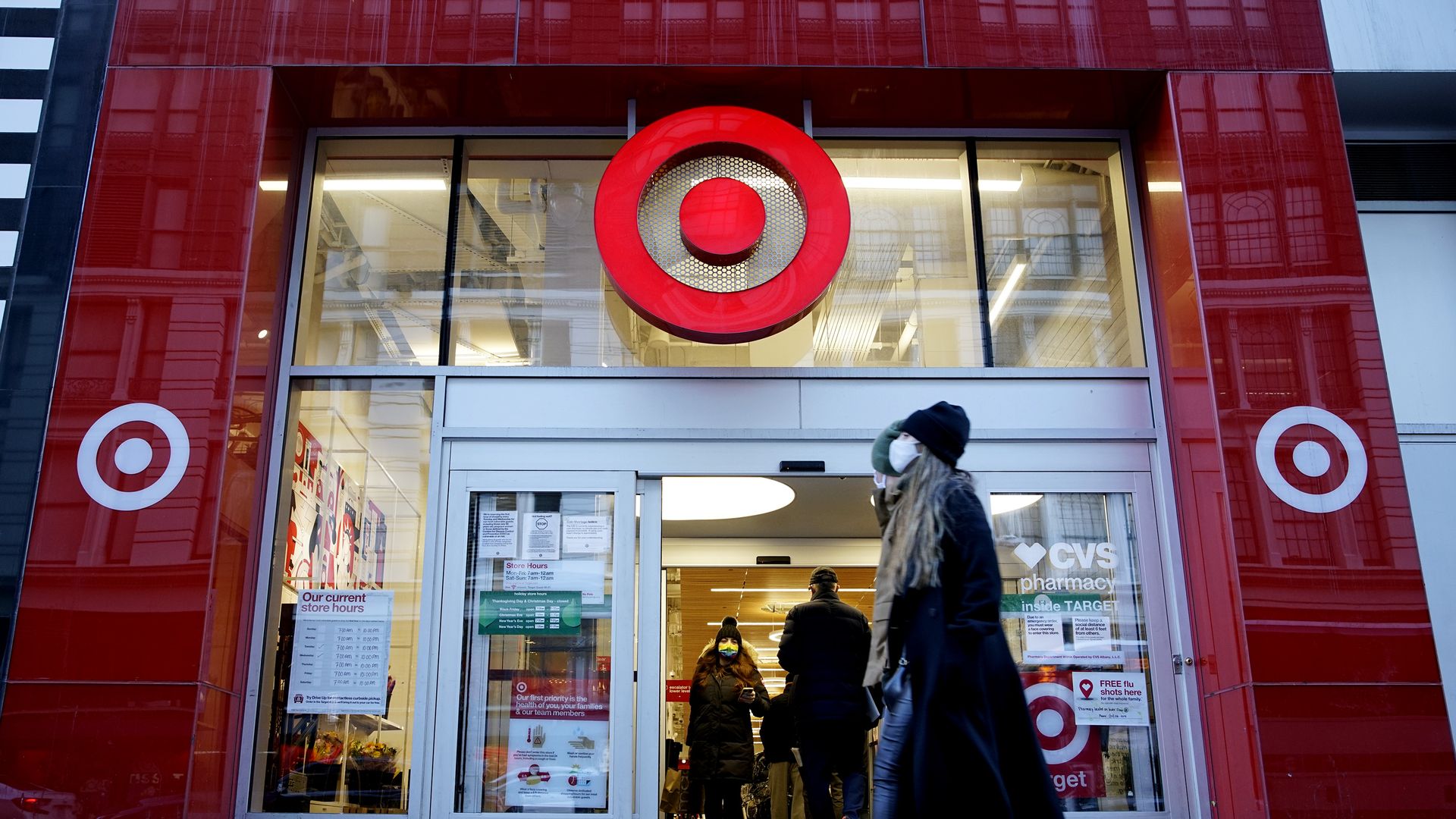 Some of the biggest chains in the U.S., including Target and Starbucks, will continue to require masks and limit capacity in Texas and Mississippi after the states lift coronavirus restrictions, Wall Street Journal reports.
Why it matters: The Republican governors' move to reopen "100%" has divided the business community, with some welcoming the decision while others worry about risk of backslide on progress and put workers at risk.
The state of play: Starting Wednesday in Mississippi and March 10 in Texas, businesses will be able to operate at full capacity. Residents will no longer be required to wear a mask to visit their venues.
But major corporations like Hyatt Hotels, Target and Starbucks will maintain mask requirements, as will retailers Kroger, CVS and Walgreens.
Walgreens cited safety guidelines from the Centers for Disease Control and Prevention (CDC), telling CBS News, "There is no change at this time to the company mask mandate policy or any current safety protocols that are in place in our stores or any work locations to protect our customers and team members."
Grocery chain Aldi has also said it will retain its nationwide policy mandating masks for workers and customers, per CBS News.
The big picture: President Biden slammed states for relaxing restrictions on Wednesday, calling it "Neanderthal thinking."
Go deeper