First on Axios: Baltimore's powerful new tool to fight illegal guns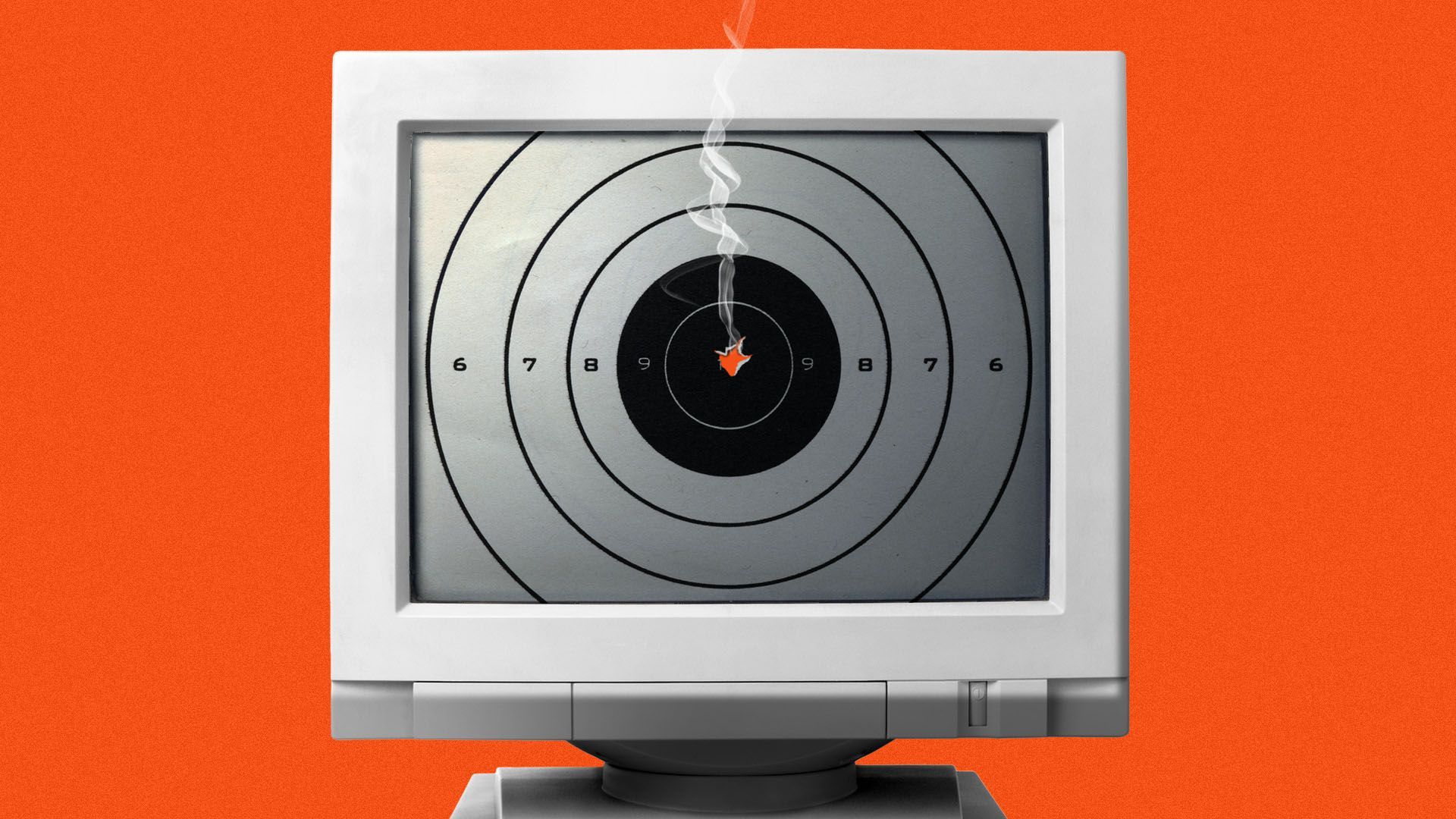 Baltimore is piloting a software program developed by Everytown for Gun Safety that will enable it for the first time to identify patterns of gun trafficking and illegal sales.
Why it matters: If successful, this crime-fighting software — which draws data from multiple systems and connects the dots — could be used to crack down in many cities where gun violence is a big problem.
Driving the news: Everytown, the gun control advocacy group, worked in-house and with an outside software developer to create the tool — described first to Axios — and partnered with Baltimore to tailor it to the city's needs.
The system — dubbed "Gun Trafficking Intelligence Platform" — looks at weapons involved in crimes and works to identify patterns.
It can pinpoint gun shows and individual dealers who serve as major suppliers, plus the names of repeat "straw purchasers," who buy firearms on behalf of prohibited buyers. 
"By aggregating data, you are not solving one crime at a time, but you're actually seeing patterns that allow you to unlock trafficking enterprises," John Feinblatt, president of Everytown for Gun Safety, tells Axios.
"Cities have been operating largely in the dark, and this tool is really a flashlight."
Where it stands: Baltimore has suffered from high rates of gun violence for years. While it has strong gun control laws — as does Maryland — it sits on the I-95 corridor, where guns flow in from states with weaker laws.
Of the 2,543 weapons seized in Baltimore in 2020, 63% came from outside the state, and 82% from outside the city, Mayor Brandon M. Scott tells Axios.
"We are a city that's been dealing with this epidemic of gun violence as long as I've been alive," Scott says.
Between the lines: Feinblatt of Everytown says weak federal laws thwart the ability of law enforcement to see the type of patterns illuminated by the software tool.
"We have federal laws that have been put into place largely through the advocacy of the N.R.A. that suppress this type of information," he says.
"It makes it difficult to actually see who are the worst gun dealers in the country" as well as " those gun dealers that consistently pop up" as the source of weapons involved in crimes.
The bottom line: Gun violence takes a disproportionate toll on cities and communities of color, and this tool could potentially help make people safer.
"Baltimore is a great test case, and, if successful there, I think that we will move it to other cities," Feinblatt says.
Go deeper