Education Department to hold summit on reopening schools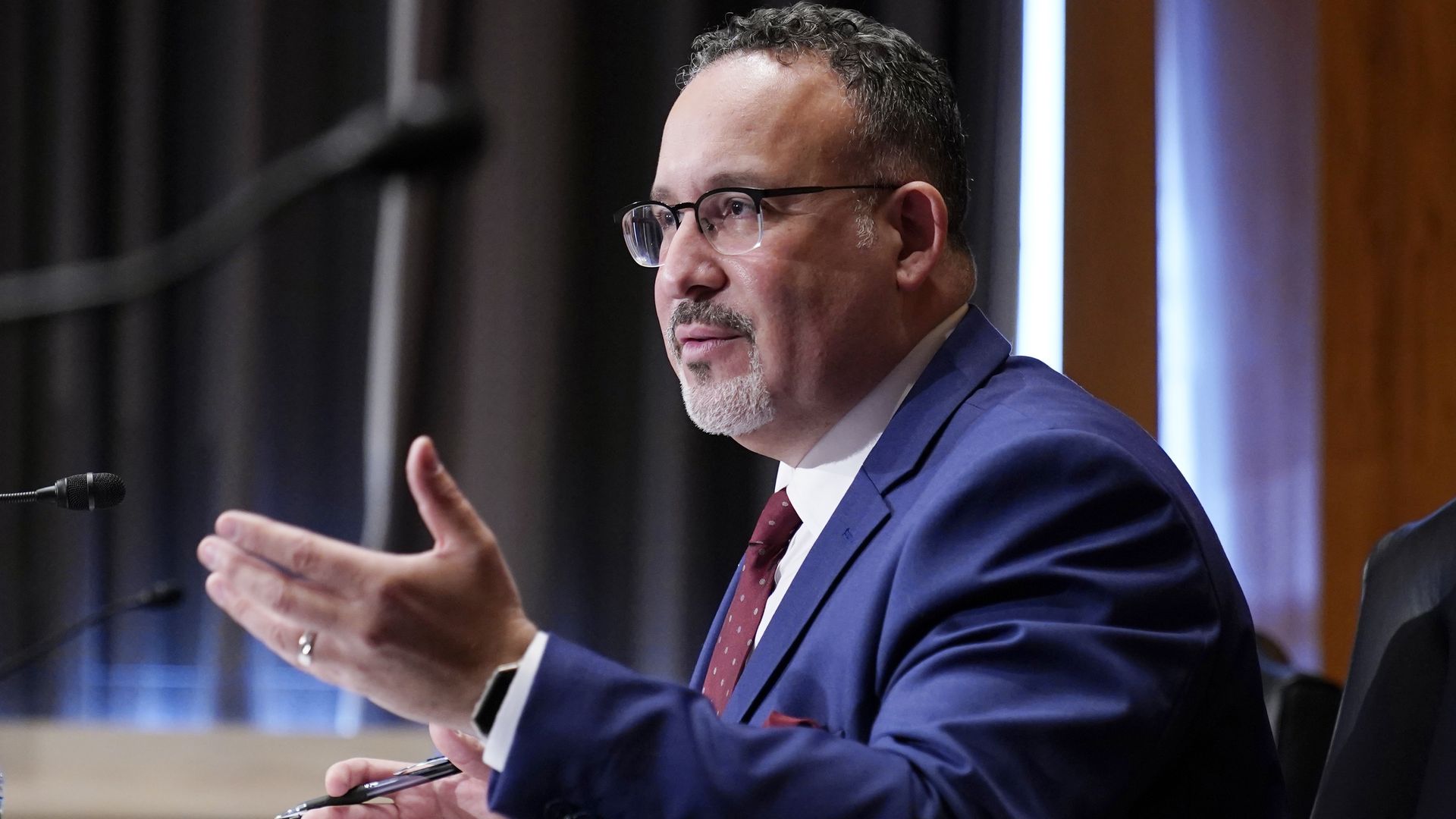 The Department of Education is planning a national summit in March on how to safely reopen schools, Education Secretary Miguel Cardona announced in a USA Today op-ed Tuesday.
Why it matters: By announcing the summit, the Biden administration is trying to depoliticize an issue that some of the president's advisers worry will hurt them with suburban parents.
What they're saying: "The Department of Education will host a national summit on safe school reopening this month that will bring students, teachers, families, community organizations, and school leadership together not only to get the critical feedback we need to make reopening as seamless as possible for students and staff, but also to work together to solve problems," Cardona wrote.
"We'll also talk about and hear from leaders about addressing the academic, social and emotional needs of students. Because it's not just enough to get our students physically back to school. We have to support them," he added.
"Under my leadership, the Department of Education (ED) will take a problem-solving, solutions-oriented approach to working with schools, educators, and families to get students back in the classroom full-time."
Between the lines: The administration is trying to make Cardona and Dr. Jill Biden the public faces on the school issue, which has pitted unions against some parents, with the two of them traveling to Connecticut tomorrow, as Axios reported yesterday.
The big picture: More than 72% of K-12 students are now attending schools that offer in-person or hybrid models of learning, Axios' Marisa Fernandez reports.
The Centers for Disease Control and Prevention said in February it is possible for schools to conduct some form of in-person learning even with various levels of community spread with proper precautions in place.
Go deeper