Top Trumpworld lobbying shop winds down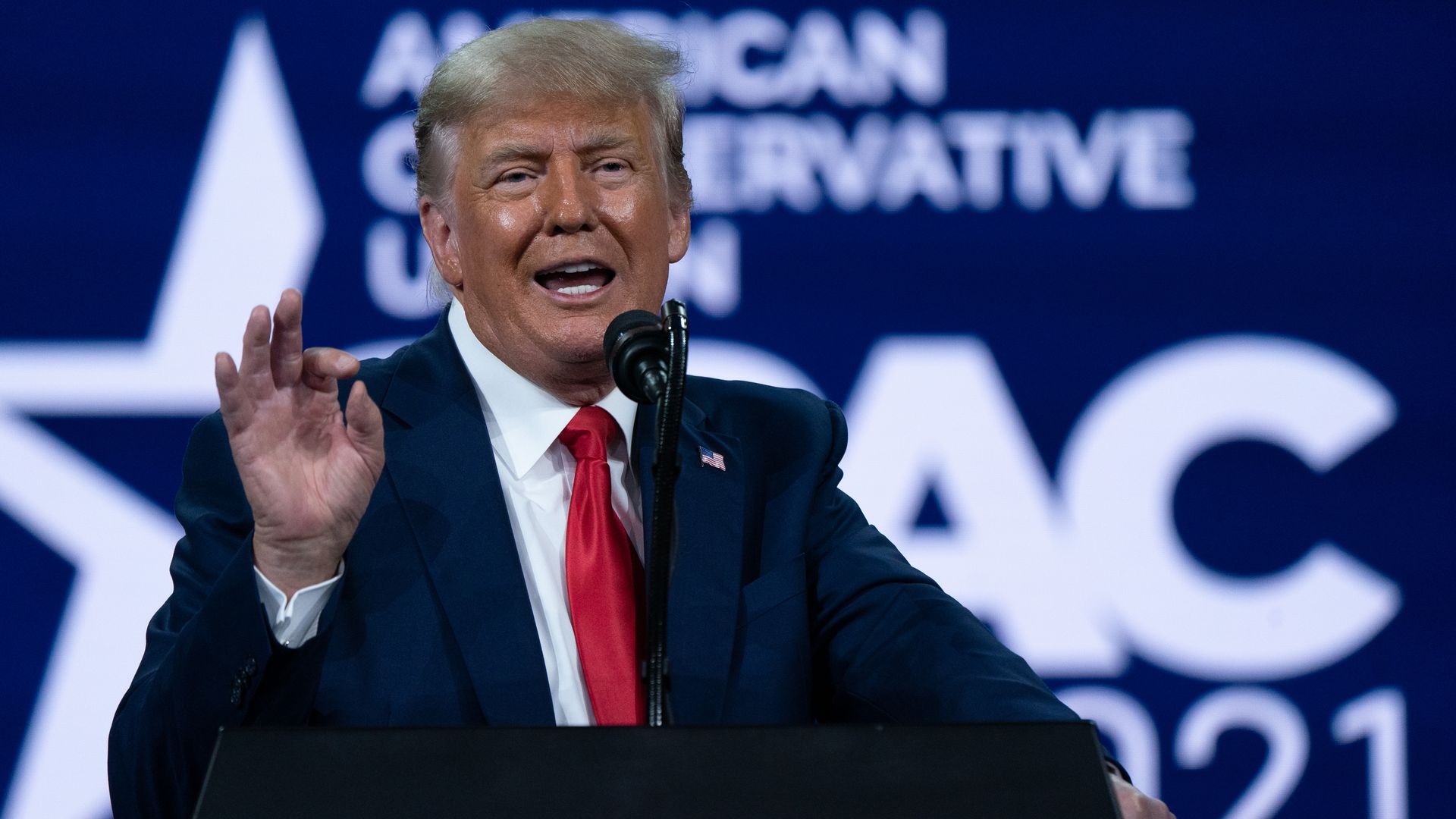 A lobbying firm that landed big business from its founders' work electing Donald Trump to the White House is winding down operations now that he's left office.
Why it matters: Avenue Strategies was one of the first firms to build a practice off of Trump's unexpected win. It marketed an understanding of the former president's governing style rare in D.C. when the firm was founded in early 2017.
What's new: Avenue informed the Justice Department on Monday it was ceasing all foreign lobbying activity.
It disclosed ending a brief lobbying agreement with a Turkish lawmaker, and told DOJ, "This is the Final Statement of the registrant."
That filing came after Avenue parted with the last of its domestic lobbying clients late last year.
What they're saying: Avenue co-founder Barry Bennett, who advised Trump's 2016 campaign, attributed the firm's demise to apolitical circumstances, echoing the explanation he gave to CNBC last month.
"COVID and the craziness around our old (downtown D.C.) office made it unsustainable," he told Axios via email.
Asked whether Trump's departure from office damaged Avenue's business prospects, Bennett said, "We never really got a chance to find out."
The backstory: Avenue was founded by Bennett and fellow Trump campaign alums Corey Lewandowski and Ed Brookover. Their ties to the president immediately landed them work.
"You know, in our first week in business, we probably had 50 people who were trying to hire us," Bennett told The Daily Beast in 2019. "(T)hey didn't know who else to go to" after Trump was elected.
The firm brought on big-name clients including the Qatari embassy and Citgo, the U.S. subsidiary of Venezuela's state-owned oil company.
Avenue also represented Big Cat Rescue, the Florida wildlife sanctuary run by Carole Baskin of "Tiger King" fame.
What's next: In late December, Bennett founded a new firm, Bennett Strategies, based in Alexandria, Va.
He said it will engage in government relations consulting "and politics domestically and internationally."
"I have plenty of Democrat friends that I worked with the last four years and I  am already working with them with the new administration," Bennett told Axios. "I have never considered myself an access lobbyist. I've been here since Reagan and my value-add is strategy."
Go deeper