Robinhood turned away investors during cash raise after GameStop blowup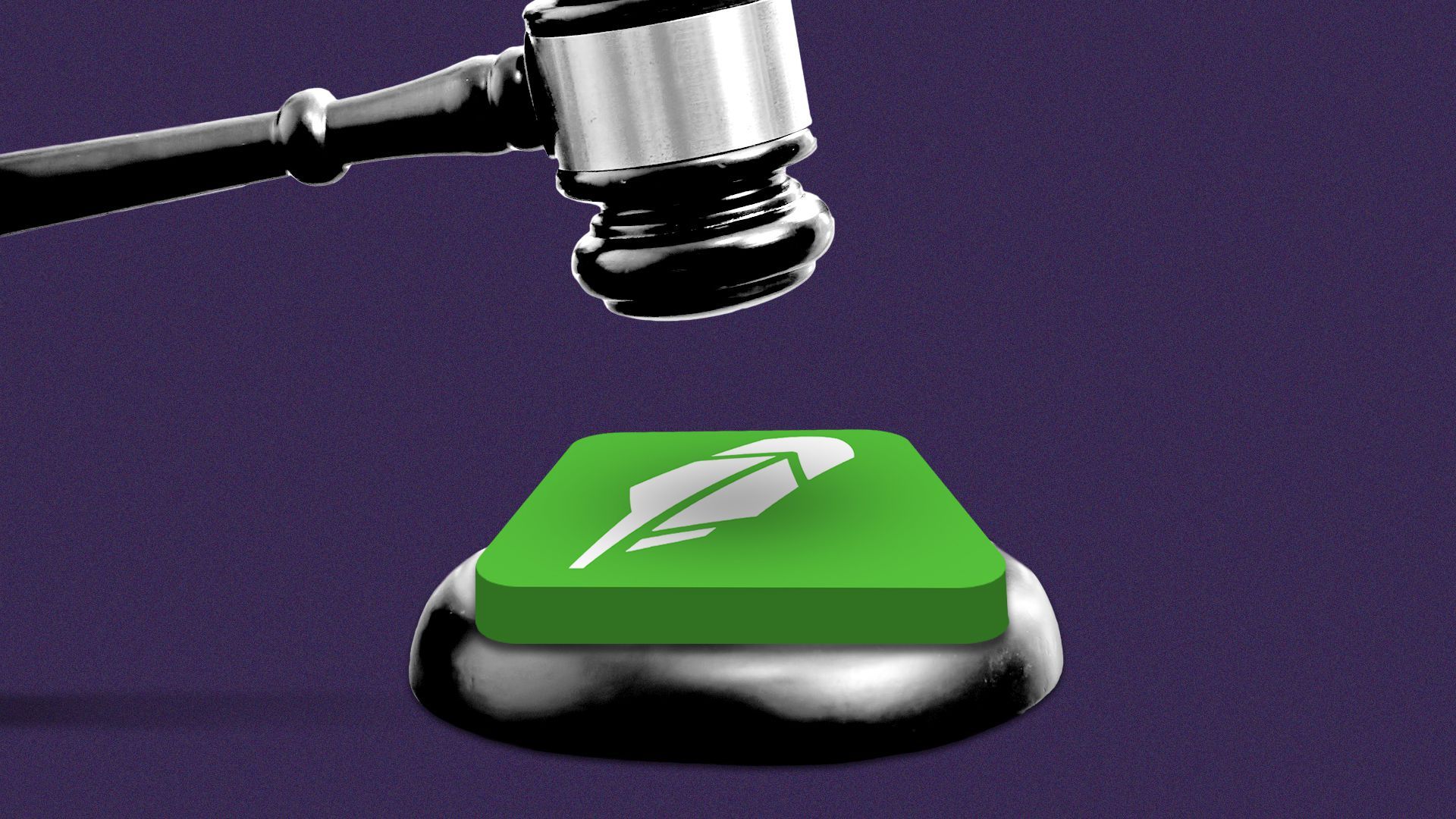 After causing an uproar among users by restricting buying of certain meme stocks on its platform and needing to raise capital to meet regulatory requirements, trading platform Robinhood found itself turning away cash from investors.
What happened: Robinhood raised more than $3 billion over the course of a weekend, largely from early-stage investors in an effort to steady its finances.
The company received so many offers it was refusing investors' money, according to Howard Lindzon, general partner at Venture Capital firm Social Leverage and co-founder of social media platform StockTwits, who says he was personally rebuked.
What we're hearing: "We weren't big enough," Lindzon told me during an interview on the Voices of Wall Street podcast.
"We did try. We put together a group of people and offered to invest the money, but it wasn't large enough to move the needle for all their headaches, I guess,"
What we're not hearing: Robinhood declined to comment.
Background: The stock trading app raised $2.4 billion in new funding from existing backers over Jan. 30 and Jan. 31, on top of the $1 billion it secured in one evening earlier that week.
Investors were rewarded as new users signed up for Robinhood in droves, making it No. 1 in the Apple App Store after it had to shut down trading on some of its most popular stocks.
Demand reportedly also rose after Robinhood CEO Vlad Tenev testified before Congress last week.
The big picture: The increasing demand for Robinhood despite its struggles was because there "wasn't a competitor," in terms of quality of user experience, Lindzon said.
"If there was a great competitor to Robinhood — and there were plenty of years where VCs and other people could've built an equal product to Robinhood — yes, that would've been a company-ending thing. There wasn't a competitor. If this happened to Uber, people move to Lyft."
The bottom line: Robinhood still appears to be pushing toward going public, potentially with a valuation as high as $40 billion — more than triple its last publicly disclosed appraisal.
Despite the bad publicity Robinhood generated, investors argued the app kept working under unprecedented usage, no data was lost and Robinhood quickly called down its credit lines and raised what it believes is enough money to avoid this sort of problem in the future, as Axios' Dan Primack reported in February.
Go deeper