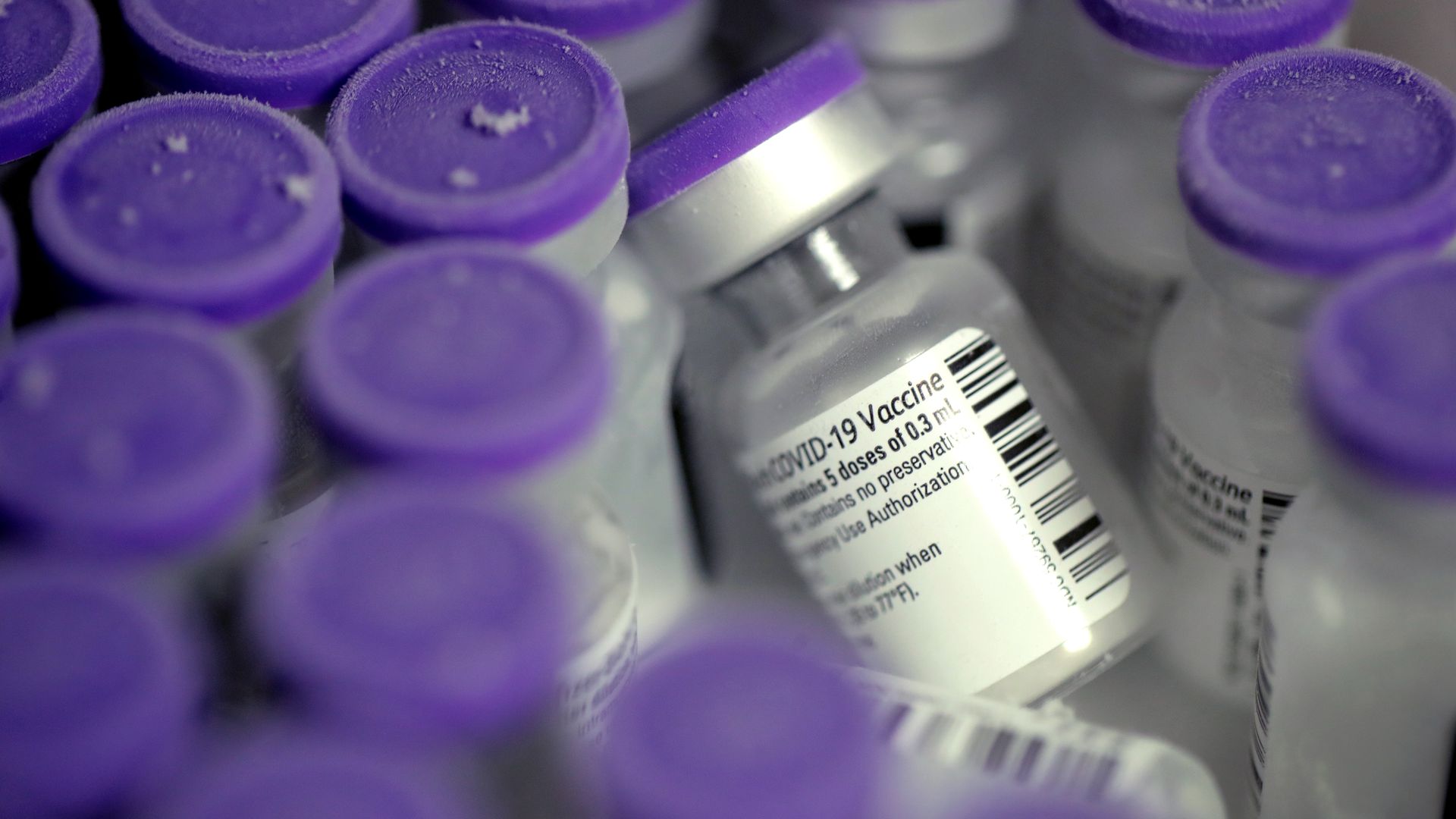 A new initiative — funded by DARPA, the Pentagon's high-tech research arm — is aiming to make it much easier to scale up the next generation of RNA- and DNA-based vaccines.
Driving the news: A consortium including GE Research, the Broad Institute and the University of Washington is announcing today that it's secured a $41 million grant from DARPA. 
The researchers will use that money to develop a new platform that, they say, would enable an automated and mobile manufacturing process. 
Ultimately, the hope is that this platform could be distributed nationwide to quickly scale up manufacturing and cut down on distribution time.
Why it matters: We're dealing now with the first-ever mRNA vaccines — technology that has the potential to produce more effective inoculations for a range of viruses. And even as those vaccines are still rolling out, scientists are already at work on ways to make the next versions of these products even more efficient. 
"Having the ability to produce small batches of ready-to-use vaccines in under three days at the site of need would enable widespread deployment of doses at an unprecedented speed," John Nelson, the leader of the GE Research team, said in a statement.
Go deeper