Scoop: Parscale launches super PAC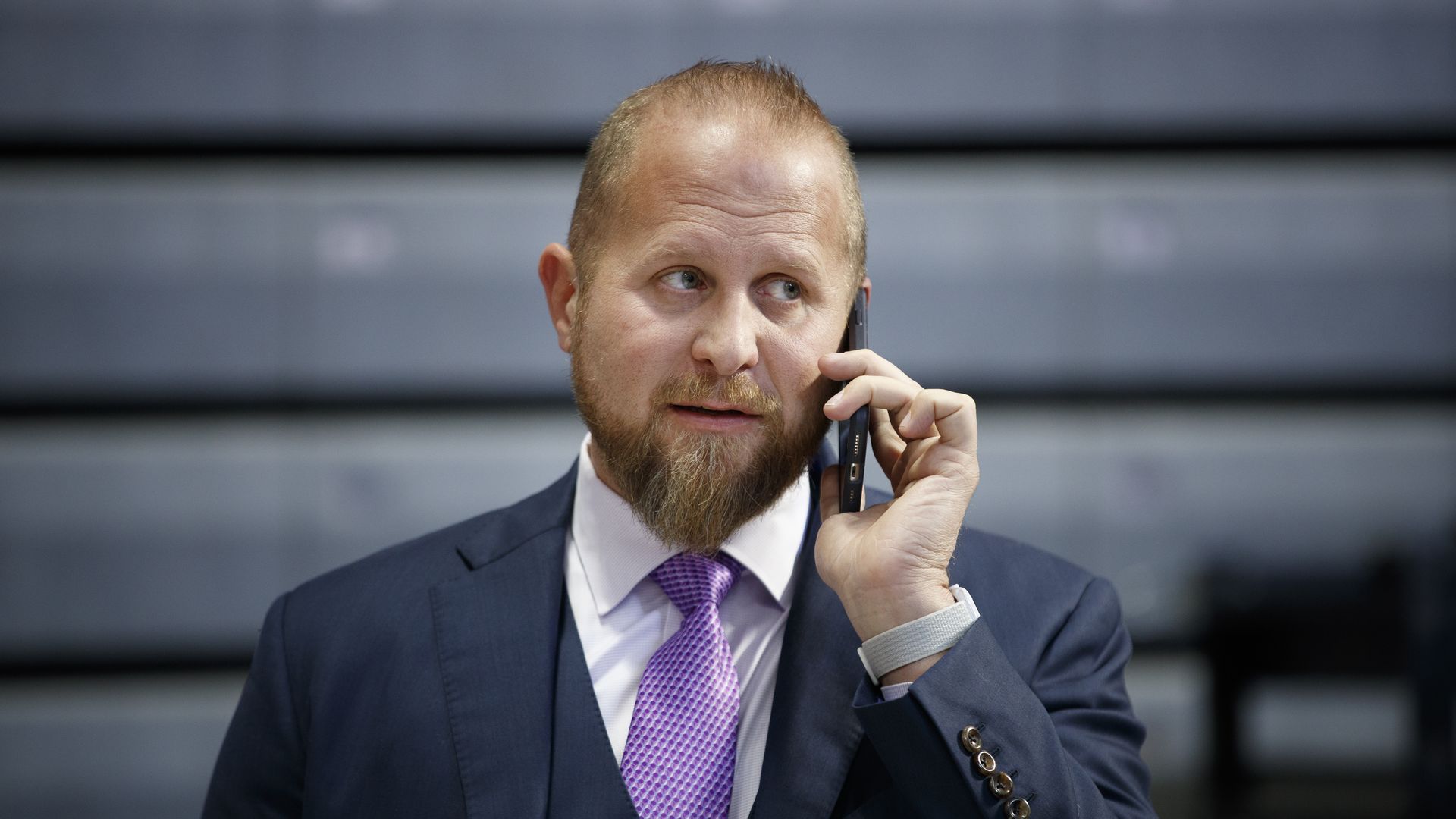 Former Trump campaign manager Brad Parscale has founded a new super PAC and sister advocacy group, public records show.
Why it matters: Parscale told Axios his focus is on the nonprofit arm, which will provide research and data tools to highlight "voting integrity" efforts around the country and is launching in conjunction with Parscale's his new political data firm.
Parscale's formations of American Greatness PAC and the nonprofit American Greatness Fund coincide with his return to Trump's inner circle as the former president plots his future political strategy.
What's new: Parscale incorporated the American Greatness Fund in Delaware on Feb. 24, according to documents filed with the state.
American Greatness PAC had filed a statement of organization with the Federal Election Commission about two weeks earlier.
Neither appears to be active yet. Parscale previewed the PAC last month, tweeting a video with pro-Trump messaging that ended with the committee's logo.
What they're saying: Parscale described the effort as totally separate from Trump's post-presidency political operation.
"American Greatness Fund will provide transparent data research and visualization, which will offer an accurate state-by-state aggregation of all needed, ongoing, and completed efforts towards voting integrity," he said in a statement.
When the American Greatness Fund's website went live early last month, the image file bearing the group's logo was inadvertently uploaded with the title "Office of 45 Logo Image."
The file name was changed after Axios began inquiring about the group, and .
The big picture: Parscale's new groups were formed as Trump games out his political plans.
His inner circle huddled at Mar-a-Lago last week, Politico reported.
Another former Trump campaign manager, Corey Lewandowski, has been tapped to lead a new super PAC aligned with the former president's political priorities.
Parscale, whose relationship with Trump has improved since he publicly criticized the former president in December, also attended the meeting. But his American Greatness project appears to be separate from those efforts.
Editor's note: This story has been updated with comments from Parscale.
Go deeper