The cross-sport footwear evolution
The NBA's sneaker culture has helped drive a multi-billion dollar industry while simultaneously bringing players and fans closer than ever before.
What's happening: Some companies are putting in the work to find out if those same principles can apply to other sports.
Just Dishin, an online apparel store, produces "skins" to transform standard hockey skates into custom designs. They also worked with an artist to produce the Air Jordan 1 skate pictured below. It's not for sale, but gets people talking about what's possible.
New Balance made Mets shortstop Francisco Lindor just the third MLB player with a signature cleat (above), joining Bryce Harper and Mike Trout. The effervescent superstar is among the select few players who could reach cross-cultural relevance a la Ken Griffey Jr., whose classic Swingman shoe is still making waves in 2021.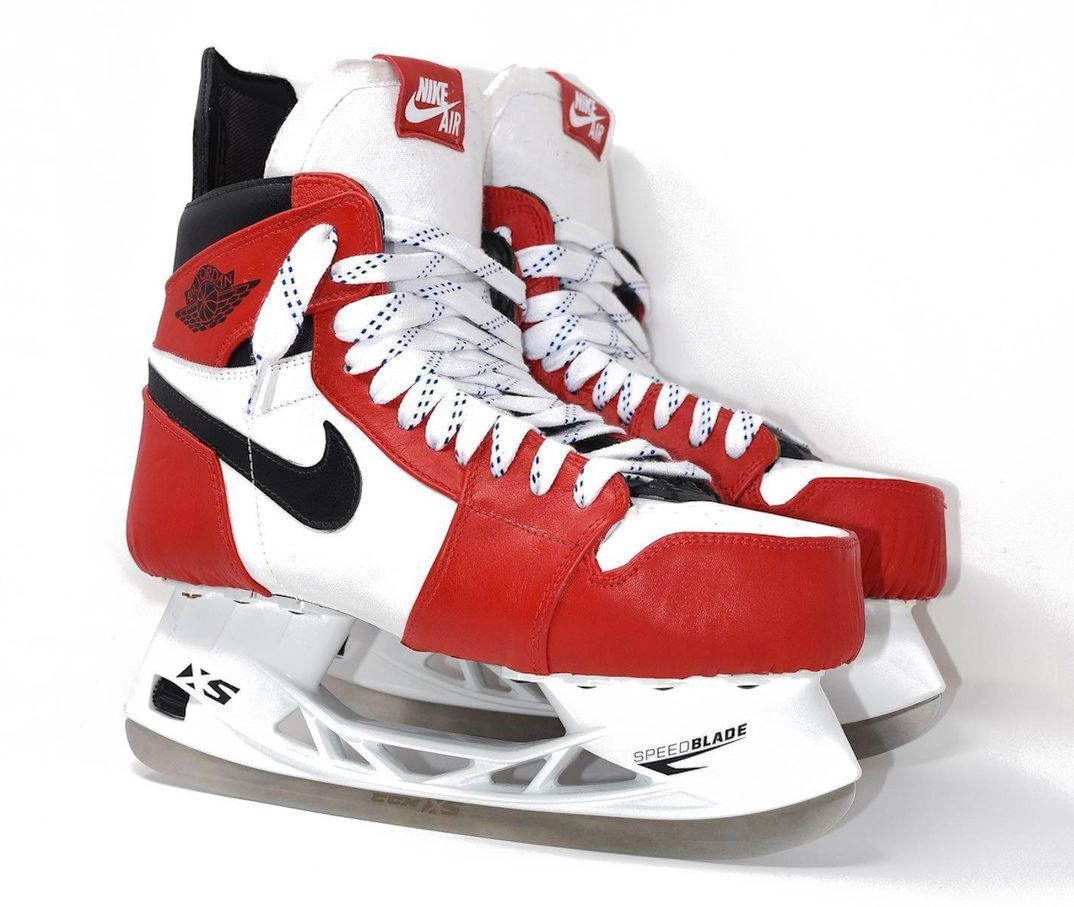 The backdrop: Since the Air Jordan debuted in 1984, NBA shoe deals have gone from rarity to something approaching ubiquity.
More recently, online marketplaces like StockX ($2.8 billion) and GOAT ($1.75 billion) have realized enormous valuations.
While that's hardly on the strength of basketball shoes alone, they still rule the roost when it comes to sport-specific footwear.
The big picture: The reason for this isn't hard to discern, as basketball — with its bevy of marketable stars — combines popularity (sport), visibility (athlete) and functionality (shoe) far better than its counterparts.
Football is insanely popular, but its athletes are hidden behind helmets; baseball players are visible, but rarely double as marketable; and hockey trails the other major sports in all three categories.
Plus, unlike basketball shoes, cleats and skates aren't useful in everyday life.
Go deeper: Air Jordan on ice? (The Athletic)
Go deeper