Instacart raises $265 million as grocers score big VC deals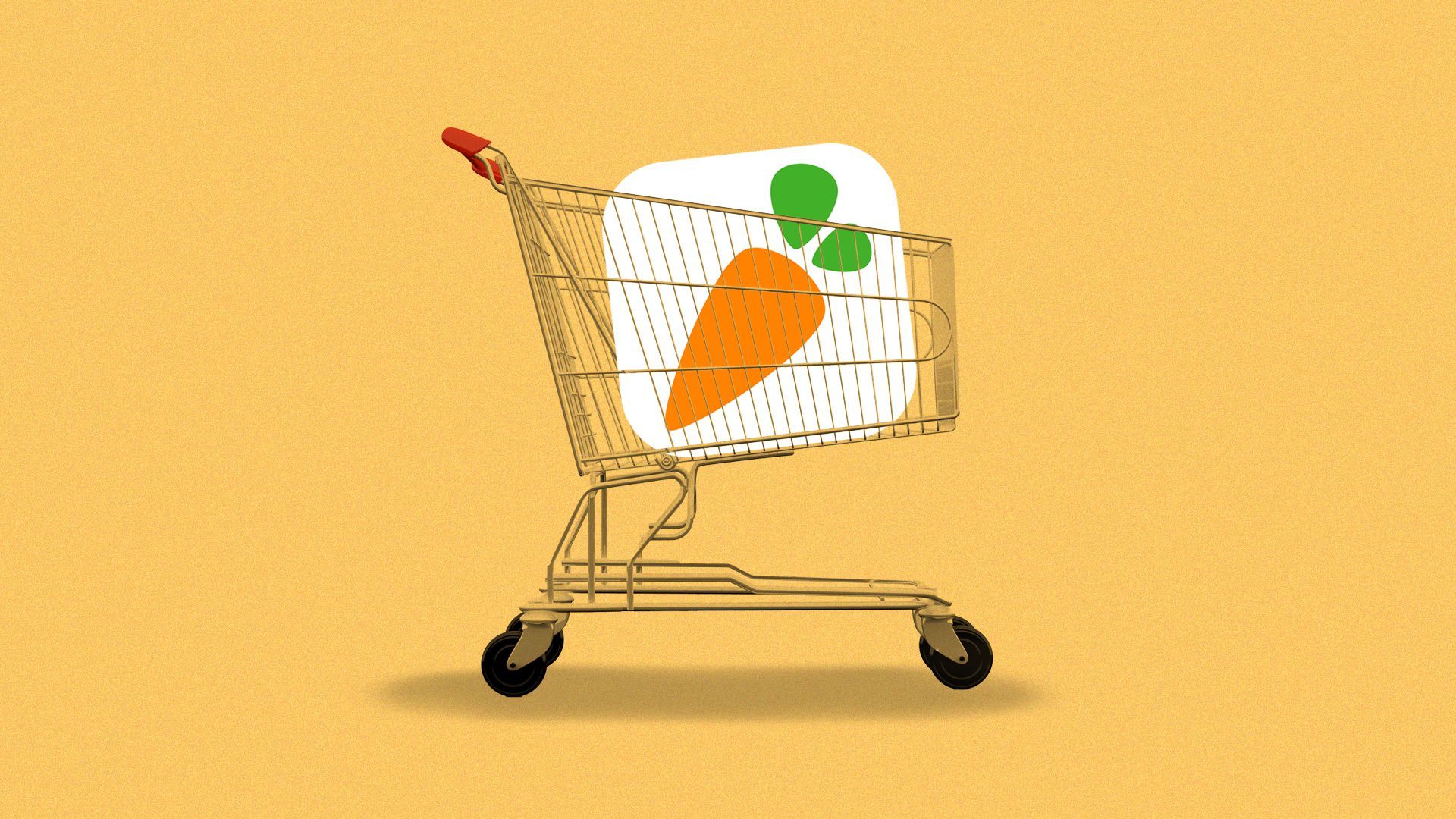 Instacart, a San Francisco-based grocery delivery company, raised $265 million in new funding from existing investors at a $39 billion valuation.
Why it matters: Big VC deals for grocery delivery aren't just a North America thing. Within the past 24 hours we learned: Rohik, the Instacart of Eastern Europe, bagged €190 million; Flink, a German grocery deliverer that utilizes "dark stores," got seeded with $52 million; and Crisp, an Amsterdam-based online grocer focused on fresh produce, added €30 million.
Instacart backers include Andreessen Horowitz, Sequoia Capital, D1 Capital Partners, Fidelity and T. Rowe Price.
The bottom line: This feels like a pre-IPO round, particularly given that Instacart recently added a pair of independent directors. But so did a $200 million injection last fall at a $17.7 billion valuation. And the $325 million deal last summer at a $13.8 billion valuation.
At the very least, it gives Instacart more firepower as deep-pocketed rivals like DoorDash encroach on grocery and as Instacart expands into areas like alcohol and non-food retail delivery.
Go deeper